Buying commercial property: Guide to the procedure
Buying Commercial Property – Are you looking to buy a retail business, medical practice, law office space, industrial property or entire technology parks? Avoid bad investments and make the right decisions, right from the start. Buying commercial real estate is an investment for start-ups and business owners. The company grows in the new property. Location and selection criteria are of the commercial property set the course for the future of the company. By the way, you can find the great free guide to buying real estate here.
Reaching the goal with the needs and investment analysis
Like private real estate, the price of commercial real estate has risen significantly in recent years. In view of the capital value development, it can be assumed that prices will continue to rise. We recommend a comprehensive needs and investment analysis in preparation for the purchase of commercial real estate:
What type of commercial property is being considered. What is it needed for?
What are the requirements for the property and what characteristics must it have?
What is the available budget?
Site selection: Decisive for success
Which location is ideal for the company? What benefits can and should the new location bring to the firm? If you operate a law firm and clients call on you, ample parking might be required in a downtown location. In suburban areas, good access to public transportation may be required. If you sell products to your customers, having a storefront in a pedestrian area can be critical to success. If you only need a warehouse, the commercial property may well be purchased in convenient city locations.
For manufacturing companies that receive regular deliveries and deliveries, good transport connections are crucial. Driving bans may be issued for journeys through residential areas. Also consider any weight and height restrictions on vehicles if, for example, bridges have to be passed on the approach. There must be sufficient space on and around the site for turning. Parking spaces for employees must also be planned for.
Buying or renting: Which is more worth it? – Video
In this video from financial flow (Youtube), the interesting question is asked: Buy or Rent? A key question for those buying their first commercial property. By the way, you can also find more tips on buying here:
Tip. Buy and rent in one:
Deciding on the right object
We support you in narrowing down the offers. Our experience across all industries ensures you the best possible location for your company, practice or law firm. We not only identify the requirements of the property, but also evaluate this from a professional perspective. As an experienced broker, we realistically assess the potential of the properties on offer.
Check legal aspects
Look very carefully at the property's use permissions. This can result in considerable restrictions on use. For example, it is forbidden to set up a production business in a business premises. The entitlement to use the property as a commercial property results from the planning permission, but this can be changed under certain circumstances. Please contact us if you have any questions regarding the construction method, building permit and the right of use of commercial properties.
The ideal commercial property fits the requirements of your company in terms of its floor space layout, statics, lighting and room height. Is the available office space, storage space and sales space sufficient in the long term? Can production be accommodated in the premises?
In addition, there are the calculations for room height, statics and floor load-bearing capacity if heavier machines are used in production. The supply of water, electricity, including high-voltage connections, must be secured, as must heating systems, sanitary facilities and parking facilities for customers and employees. If important conversions are necessary after the purchase, this not only costs money but also time and delays the start of the operational activity.
Assessing the potential
We assess the potential of your future commercial property. Avoid bad investments, expensive conversions and lengthy legal disputes. Good real estate agents prepare a fair market value appraisal for the commercial property and advise you with industry knowledge on the requirements and legal specifications for your company. Together we will consider exactly what criteria the new company building needs to meet, and then find the best deals on the market for you.
Outdoor advertising and customer stoppers
In principle, every entrepreneur has the right to advertise publicly in order to draw attention to himself. Customer stoppers, which are large poster holders that draw attention to special offers, are not only part of the business in pedestrian zones. However, an official permit is usually required for setting up these customer stoppers. If the public street space is used for business purposes, a special use permit must be applied for. The public order office is responsible for issuing the permit.
Public traffic space includes not only roads, but also other paths and places used by the general public, such as pedestrians and cyclists. As soon as this is to be used by the company, an official permit is required. We will be happy to check for you to what extent the chosen object meets your requirements. If you wish, we will be happy to apply for the necessary permits and licences for you as a precaution.
Who needs a restaurant license?
Is your own restaurant or café a long-cherished dream? Before pizza, kebab, steak or café latte are served to the customer, the targeted commercial property has to face some questions. In order to operate a restaurant, a corresponding permit must be obtained from the responsible authority – in official German, this is the restaurant license. This is the first step in proving personal and professional suitability. At the same time, it must also be proven that the commercial premises are suitable for a restaurant. The latter is proven with the floor plan, which shows that the commercial building has sufficient space, parking, kitchen and sanitary facilities.
Use of the pavement by your company
In the catering business especially in demand, are the outdoor seats of the commercial property. In summer, pizza, coffee and snacks are preferably served outdoors. Walk-in customers are to be attracted by the inviting outdoor decoration. A special use permit is required for advertising, assortment and outdoor seating on the sidewalk. We will review and assess which commercial properties are appropriate for your project.
When granting permission, the authority generally weighs up the width of the footpath and the existing open spaces. A minimum width must remain for pedestrians. The requirements vary depending on the municipality. We check for you whether the public order office approves the planned use.
In any case, a special use for the sidewalk must be applied for. Advertising signs, tables and chairs do not count as so-called public use. Therefore – even with sufficient width – a special use must always be applied for.
KfW promotional programmes for companies
As a state development bank, KfW Bank grants loans to the liberal professions, SMEs and start-ups. Low interest rates, grace years and long terms are tailored to the needs of companies. In addition to the KfW promotional loan, companies can also obtain the ERP Start-up Loan for low-interest financing.
A start-up grant is paid by the employment office. Other funding options include KfW Startgeld and ERP capital for start-ups and companies that have been in existence for less than three years.
Sell commercial property
You want to buy one property and sell another and are looking for a partner to carry out the sale for you? Commercial property sales involve large sums of money and the greatest expertise in vetting the potential buyer. What type of business is the property suitable for? Is it a property in a commercial area or are you offering a property in mixed use areas? What land value can be achieved and at what price per square metre are similar commercial properties in your location selling? These are all questions that can only be answered by a detailed analysis in commercial property sales.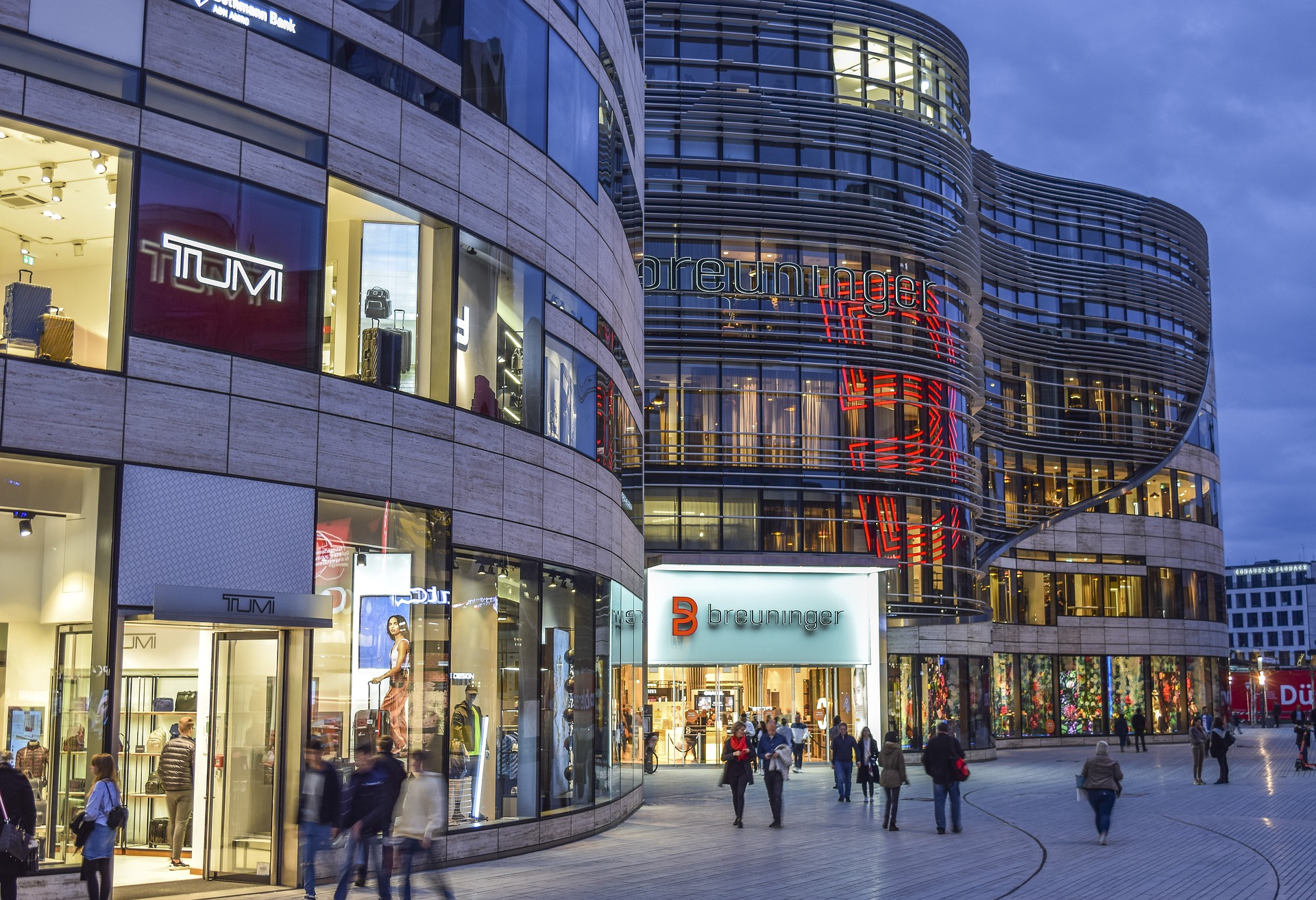 https://lukinski.com/wp-content/uploads/2018/09/innenstadt-immobilie-verkaufen-erfahrung-renommiert-experte-spezialist-city-teuer-exklusiv-hd-foto.jpg
852
1280
Laura
/wp-content/uploads/2023/09/lukinski-real-estates-immobilien-logo.svg
Laura
2021-02-08 15:00:43
2022-03-01 10:29:01
Buying commercial property: Guide to the procedure