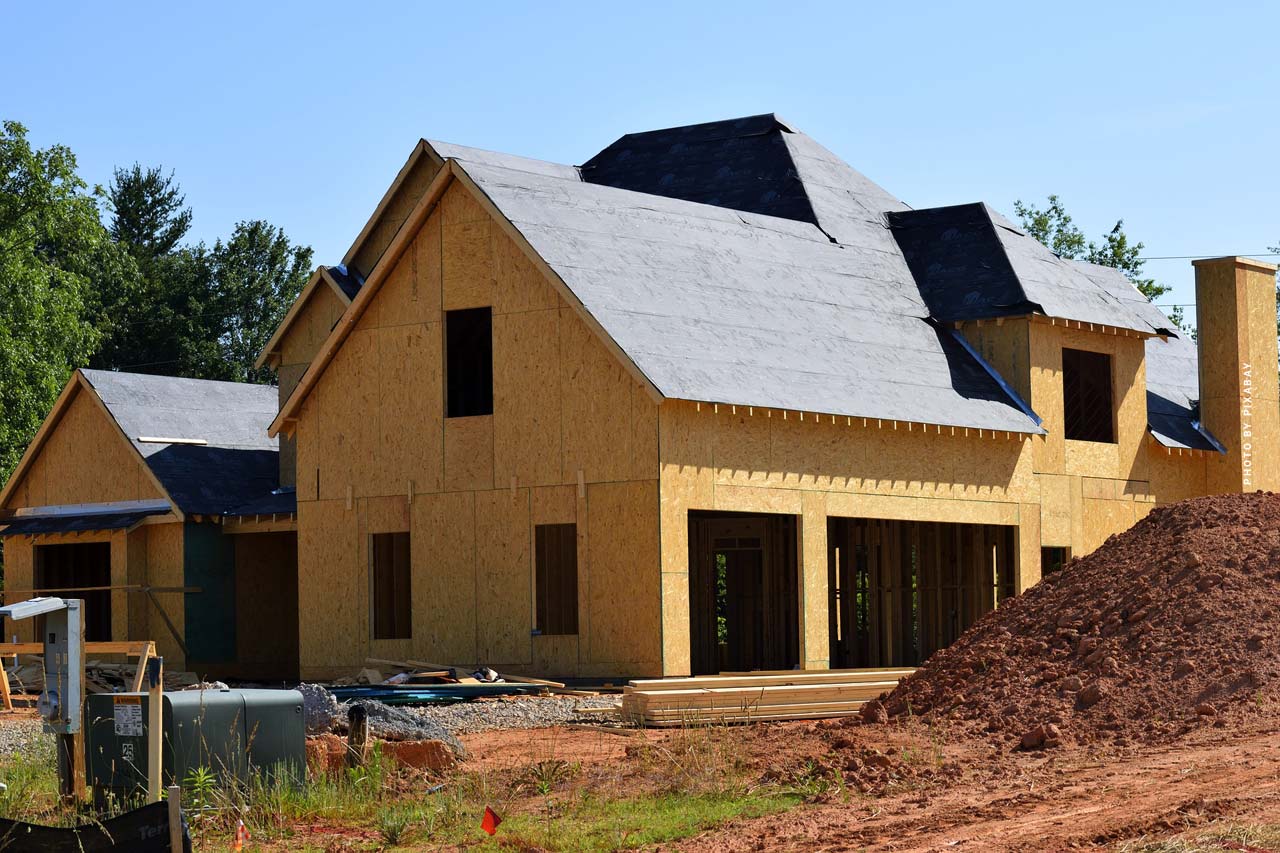 Buy or Build a Wooden House: Construction Forms, Tips & Trends
Timber house buy or build – With timber houses, most humans think of a vacation in Scandinavia or in the Black Forest. There, the timber house has tradition and belongs to the house types which are built most frequently.
Please note, this article is written with a focus toward the German market, but very similar rules apply everywhere.
Timber House – Sustainable, Cheap & Comfortable Living
Due to the advantages and the cozy aura, the wooden house has established itself throughout Germany and is appreciated by many families. With the timber house one differentiates generally between three building types. The classic is the log house, closely followed by the Umgebindehaus and the timber panel house. Only the log house is a pure timber house, while the other two house types are only made of wood in the basic framework and the interior fittings and wall surfaces are made of stone or composite materials. As a living material, wood is very maintenance-intensive and must be regularly protected against the weather. Nevertheless, a wooden house can be a feel-good oasis, which convinces both optically, haptically and in feeling.
Log Cabin
Container House
Wooden Panel House
What Advantages do Wooden Houses Have?
The biggest advantage of wooden houses is the independence from ground conditions. Due to the lower weight of the building materials, you can build practically anywhere with wood, whereas a massive stone house makes higher demands on the static conditions. A short construction phase and the completely free planning, if you do not buy the timber house as a prefabricated house, prove likewise as advantages of a real estate from the natural raw material.
Long drying processes during the construction phase are eliminated and the house can be occupied just a few months after the first stroke on the drawing board. In terms of environmental protection and energy efficiency, wooden houses are an ecological choice made with nature. Since wood is a heat-storing material, your heating costs will be significantly reduced and are far below the consumption in a solid house. In the summer months, it is pleasantly cool in a wooden house and in the cold season the heat stays inside the house, while the cold from outside cannot penetrate through the wood. Timber houses develop practically no house dust, whereby they are particularly suitable for Allergiker and provide for an increase of the well-being in closed areas.
In the building and renovation costs timber houses lie clearly under massif houses, so that you make a favorable and easily financeable decision. With a timber house you refer an energy-efficient and cosy real estate. Conversions with inventory real estates are by far simpler than with massif houses, since wood can be worked on easily and co-ordinated in such a way with your requirement. Due to the energy efficiency, you save money with a wooden house and can halve the previous heating costs. If you want to finance the property, energy efficiency has a positive effect on your options. For example, you can use split financing.
High-rise buildings made of wood? Actually there is such a thing!
Does a Wooden House have Disadvantages?
The advantages and disadvantages of wooden houses are close together. Since wood is a natural material, you have to consider that the material works. Especially when laying cables and pipes, the mobility of the material must be calculated and included as compensation. In order to make the material weather-resistant and avoid moisture in the wood, regular painting and impregnation of the outer walls is necessary.
If you prefer a quiet, silent house, a wooden house is not necessarily suitable. When the weather changes, the material creaks and especially in the cold season you can assume that it cracks more often in a wooden house. If you are willing to protect your wooden house regularly from weather and moisture and feel the smell of wood pleasantly, there is no disadvantage in your decision for a wooden house.
How does the Value Retention of a Wooden House Work?
Wooden houses are among the properties with particularly high value retention. According to professional valuation, the lifespan of modern houses in wooden construction is 150 to 200 years and is therefore in no way inferior to a massive house made of stone. Also with banks timber houses are in the focus in the financing, since the lender pays attention explicitly to the quality assurance and the longevity of the financed real estate.
Timber construction will continue to establish itself in the future and replace the massive construction method in the long term. It has also been proven that a timber house does not have a higher fire risk than a massive construction. All these factors, as well as the longevity of the natural material ensure a high value retention and distinguish timber houses as a forward-looking decision.
If you would like to buy and finance a timber house, you should not do without a market value determination. This does not only serve the lender as a basis for the loan, but excludes that you pay an excessive price for your real estate. In a modern timber house you profit from optimal sound insulation, which also has a positive effect on the market value and thus on the value retention of the property. Who already thinks about the possible resale value when buying a house, is very well advised with a wooden house. With optimal care of the wood a depreciation is practically impossible, so that you can sell a timber house at a high offer price and be pleased about a positive market value determination. The value preservation with real estates from wood is based also on the fact that a timber house practically does not mold and belongs to the objects, where humidity in the external walls is not to be feared. In order to maintain this condition and to ensure the long life of the building material, your wooden house needs a new exterior paint coat every two to four years.
Block plank houses and timber houses in the Scandinavian Design belong up-to-date to the real estates rising in popularity. Whether in classical red or in white: The timber construction from Norway, Sweden and Finland or Denmark has established itself in Germany. The characteristic of Scandinavian timber houses is based on the natural design in the interior. While the façade is treated against external influences, the interior finishing is usually kept in natural wood.
With the Scandinavian timber house, wall coverings with wallpaper or plaster are completely avoided, so that the rooms inspire with a very homely, warm and harmonious aura. Stylistically no borders are set to the own desires to the Scandinavian house, since it is built single-storey and multi-storey, with a flat or a pointed roof.
For some years now, more and more owners have been opting for a log house made of wood and are orienting themselves towards our Nordic neighbors in the design of their property. In Scandinavia, building is done on any type of ground. Timber houses can be built on mountain slopes, on rocks and on loose ground in equal measure. Also that is a reason, why Scandinavian timber houses are to be found ever more frequently also in Germany. Despite their low weight, wooden houses are stable and weatherproof. In the front and interior design they offer endless possibilities to live out your creativity and still not to cancel the charming effect of wood.
Real estate as capital investment: special
Part: Classical or exotic investment – Which real estate is suitable as capital investment?
Part: Real estate as capital investment – What do I have to pay attention to?
Contact for wooden houses!
Are you interested in a wooden house? Then we at Lukinski offer you professional advice and support you in making your dream of a house made of the natural raw material wood come true. There are many advantages that you will get by choosing the wooden construction method and that will have a positive effect on your quality of life and well-being.
Since wooden houses have a long life span and thus a high value retention, you make a decision that will provide you with advantages in the future as well. Would you like to finance your dream house made of wood? As experienced real estate agents and financial advisors, we at Lukinski are the right people to talk to. We will accompany you from the idea to the realization of your wooden house and help you on the way to your own four walls.
https://lukinski.com/wp-content/uploads/2020/03/fertighaus-holzbau-fertigteile-baufirma-unternehmen-haus-baustelle-wood-ready-to-move-2-floors-garage.jpg
853
1280
Laura
/wp-content/uploads/2023/09/lukinski-real-estates-immobilien-logo.svg
Laura
2020-09-21 06:00:55
2022-04-03 08:14:08
Buy or Build a Wooden House: Construction Forms, Tips & Trends