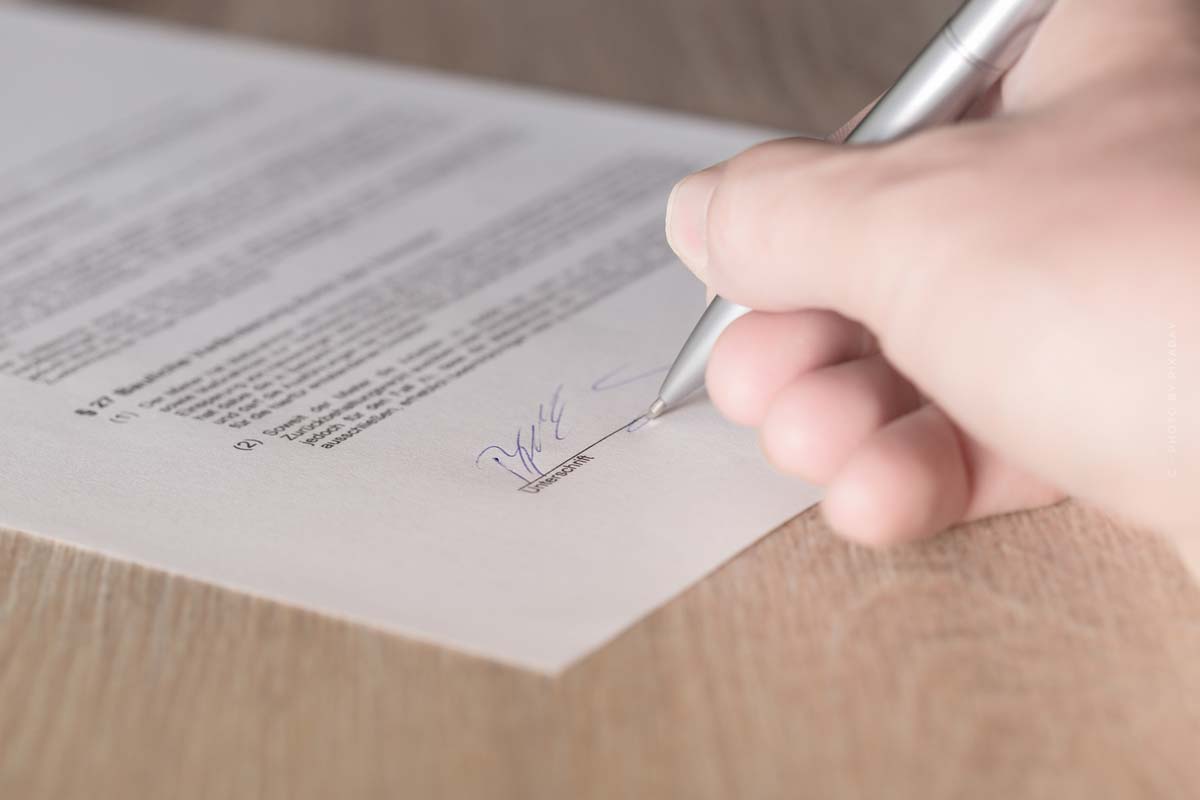 Tasks of a real estate agent – from the exposé to the brokerage
Tasks of a real estate agent – Basically, a real estate agent fulfills all tasks that are important before and during the sales and rental phase. He creates an exposé, determines the market value of your property, advertises your property and is the interface between you and interested parties. While the creation and publication of an advertisement is a time-consuming but unique task, answering customer enquiries is part of the daily business of an estate agent.
Outsourcing of tasks for sales and rentals
The brokerage of a property is not possible without a high bureaucratic and organizational effort. As an owner, you certainly do not have the time to take care of the brokerage of your property around the clock, all day long. Prospective buyers ask many questions, expect immediate answers and your constant online and telephone availability. If you are not a "full-time owner", it is only possible to carry out these tasks in addition to your main job under the most difficult of challenges. In addition to answering inquiries, the arrangement and realization of viewing appointments is on the agenda.
Experienced brokers already make a pre-selection and conduct viewings with solvent, potentially interested prospective buyers or tenants. This way you save time and can be sure that your property will not become a meeting point for "real estate tourists" without a real intention to buy. From the success-optimized description of your object, over the appealing illustration up to the procurement of all documents and the execution of dates an agent is your support, if the house sale or the letting should take place fast, surely and to your conditions.
Time saving and security through real estate agents
Obtaining the documents alone takes a lot of time and requires you to literally run from pillar to post. Do you want to avoid mistakes, have all the necessary documents to hand and not spend time at authorities and offices for this? If you have commissioned a real estate agent, he or she will take over the tasks and take care, for example, of ordering the energy certificate, obtaining the land register excerpts, making the creditworthiness query with Schufa and checking the proof of income of potential buyers.
With a broker's experience and core expertise, you benefit from the advantage of receiving referrals only from genuine, solvent prospects who match your search. Would you like to hire a broker, but not completely outsource your ability to act? Then you can decide to take over individual tasks and reserve the right to carry out the sale yourself if a prospective buyer comes to you directly. However, we recommend that you better rely on an estate agent and rule out the possibility of making costly mistakes when selling your property.

Price negotiation: Sales success through negotiation skills
On the basis of the real estate valuation you have an offer price in mind. The price determination is authentic, as it is explicitly based on the market value. However, prospective buyers usually want to bargain and try to modify the offer price in their favour and literally "push you down in price". With negotiating skills, you can get the amount you want without making a buyer feel limited in their options. This is because you have already factored a small price concession into the asking price, and this way you can be sure that you will make the buyer happy and be satisfied yourself.
When it comes to price negotiations, know-how and mental strength, a convincing voice and self-confidence in conveying the pricing arguments are important. A real estate agent deals with people on a daily basis who want to propose prices and lower the purchase price of a property. While you as the owner quickly become nervous and uncertain, especially in a personal conversation about the asking price, your real estate agent remains strong and steers the communication in the desired direction with psychological skill.
Credit assessment, offer price determination, market value determination
When selling a house, we recommend realtor services that include all the tasks and relieve you on a whole level. Keep in mind that there are some pitfalls and difficulties in any process from listing to signing the contract.
You want to save time and be sure that your offer price is not "undercut" and your house changes hands at the end far below the value? To rule out a price that is too expensive or too low, your property needs a competent valuation. The price is set, but can the prospective buyer guarantee financing and pay the purchase price you have set? It is understandable that you ask yourself this question and of course you want to know that the purchase contract will not fail at the last moment because of the financing. A real estate agent checks the creditworthiness of the prospective buyer and, on top of that, asks for proof of income and a self-disclosure of the financial situation.
Real estate agent tips
You want to sell a house or an apartment, have no experience in the real estate market and want to avoid mistakes at all costs? Then you are well advised to use the comprehensive services of an estate agent and simplify the time-consuming and complex sale of your residential property. When you hire an agent, you don't have to factor the sale of your property into your schedule, as all tasks are handled directly by your real estate agent and executed with your best interests in mind. More information about estate agents.
Broker commission: The most important regulations
More than 80 percent of all properties for sale or rent are brokered. This means that the owner commissions a real estate agent to advertise the offer and to carry out all tasks up to the conclusion of the contract on his behalf. Professional brokerage is a service that is agreed between the client and the real estate agent. After the service has been rendered, a commission, the so-called brokerage fee, is due. Who pays the commission depends on the type of commission and the reason for the commission. If you sell your property through an estate agent, the buyer usually pays. In the case of lettings, the buyer principle has applied since 2015, so that the invoice recipient and commission payer is identical to the person who has commissioned a brokerage service.
https://lukinski.com/wp-content/uploads/2020/12/maklerprovision-kaufvertrag-makler-provision-gebuhren-hauskauf-wohnungskauf-vertrag-unterschrift-formular.jpg
800
1200
Laura
/wp-content/uploads/2023/09/lukinski-real-estates-immobilien-logo.svg
Laura
2020-01-16 17:46:47
2022-04-03 08:19:24
Tasks of a real estate agent – from the exposé to the brokerage