Investing in Development Areas: Buying, selling, capital investment?! Costs, Procedure and Help
Buying, selling in new development areas – apartments in old buildings are hardly available, so that the focus of buyers is increasingly directed towards new development areas. If you want to sell an apartment or an entire unit in a new building or offer a terraced house, you should proceed with the greatest competence and avoid faux pas.
Selling Property in New Development Areas
Extremely relevant factors for the sale of apartments in new construction are the equipment of the apartment itself, but also the equipment and technology in the communal areas and in the house itself. The market value assessment of apartments is generally more complex than for owner-occupied homes, which is why you should definitely aim for a professional value assessment for planned sales in new construction.
Influence of Location and Structure
In many cities, new development areas are emerging in the form of fully developed neighborhoods on the outskirts and in up-and-coming neighborhoods. For potential buyers, the location is as relevant as the structure of the area in which the apartment is offered. You have just planned a new development area and are looking for owners who are interested in your project as investors or want to buy the newly built apartment for their own use? It is common practice for developers to offer apartments in new development areas not only after completion. Since the equipment and all environmental factors of the new development areas are already determined in the planning phase, you can already at this point in time hire an experienced real estate agent who is familiar with new development areas and have the offer presented.
Real Estate as Capital Investment: Special

In practice, it has been shown that new development areas designed with green spaces and a good infrastructure are highly attractive and ensure that all apartments are sold quickly. The offer price is determined on the basis of your construction and planning costs, the data relevant to the property and the comparison prices of similarly located and designed new development areas. Would you like to sell your apartment in a new development area and avoid losses when selling it? If so, you should opt for a professional sale and hire real estate agents who are well versed in new construction and who offer you comprehensive service in all phases of the sale.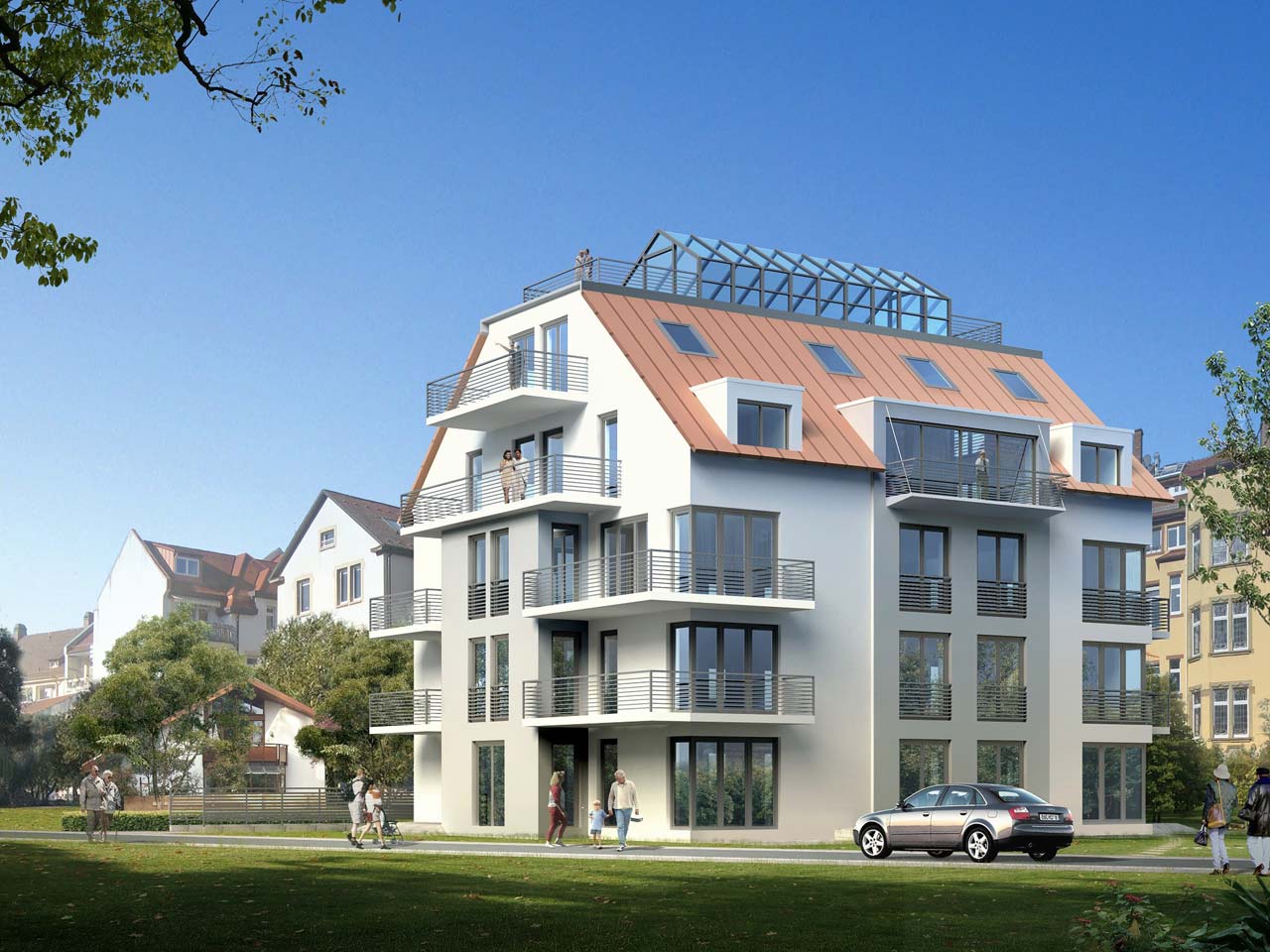 Apartments or Houses for Capital Investors
With apartments in new buildings you address two different target groups. On the one hand, a newly built apartment is a good and high-yield capital investment and on the other hand, more and more families are looking for an apartment for sale in a newly developed residential area. In addition to condominiums, new construction areas with owner-occupied homes or terraced and semi-detached houses are also interesting and popular. If you would like to offer a property or an apartment in a newly developed area, you should definitely hire an estate agent and in this way ensure the greatest interest in your offer. The exposé for investors requires a different structure and density of information than the presentation of the apartment to be sold to owner-occupiers. You want to achieve the best price and gain the certainty that your offer will sell immediately in the new development area.
With Lukinski, you decide, in addition to professional brokerage, for a full service support, which includes the examination of the solvency of buyers and prevents unrealizable sales contracts. The completeness of all documents and an exposé geared to the target group are sales-promoting. Especially if you want to address professional buyers in the form of capital investors, your sales appearance should be characterized by professionalism and expertise.
New not More Expensive than Old: The Facts
Many prospective buyers assume that the costs of apartments and houses in new construction areas are much higher than in old buildings. Certainly, the asking price is usually higher than the amount you have to pay for an existing property or a condominium in a second occupation. But the purchase price is only one cost factor and therefore not the only factor when it comes to deciding between an old building and a new building.
In the new building area you acquire a modern apartment in which no costs are incurred for renovation. Newly built areas are state-of-the-art and offer a high quality of living. For you as a potential owner, this means that with the purchase you acquire an apartment ready for occupancy and therefore only invest the purchase price and the costs for interior design work. For existing properties and apartments in old buildings, extensive modernization measures may be necessary and increase your costs to the actual purchase price. It is therefore always worthwhile to weigh up concretely and calculate the purchase on the basis of the market value assessment and the necessary renovation measures. In the end, your decision to move to a new development area or an older property will of course also be based on your own preferences and the idea of your new home or a profitable capital investment.

Move to a New Development?
Tips for potential condominium buyers – Anyone who wants to buy an apartment or house and move in immediately, without renovation and modernization, will generally focus on a new development area. Are you looking for a new building and want to save yourself a lot of time with your own research? At Lukinski, we not only look after owners, but are also happy to support you in your search for a new apartment or house. Tell us your explicit wishes and have a look around our portfolio where we might already have an offer for you. If you decide to buy an apartment in a new development area that is only just being planned, you have a lot of leeway for organizing the financing.
We will be happy to advise you and help you find a favorable real estate loan for your apartment and complete the purchase without complications. Since we at Lukinski work for various owners and developers, we have some attractive new development areas in our portfolio. Furthermore, we already know before construction where new development areas will be built and which target group the apartments should reach.
https://lukinski.com/wp-content/uploads/2020/01/eigenkapital-bau-immobilie-immobilien-investieren-mehrfamilienhaus-vermietung-wohnung-kaufen.jpg
853
1280
Laura
/wp-content/uploads/2023/09/lukinski-real-estates-immobilien-logo.svg
Laura
2020-09-24 06:00:14
2022-04-03 08:14:15
Investing in Development Areas: Buying, selling, capital investment?! Costs, Procedure and Help