Mortgage Interest – Explained Easily, Worldwide Comparison + More
Mortgage Interest – What is mortgage interest? Does USA have high mortgage interest rates? What are the current mortgage ratesMortgage and mortgage interest are complicated topics, but this easy guide will explain everything you need to know. A word most people hate to hear. Financing your home, saving money on financing your home is difficult. We provide an easy how-to guide to mortgage interest, where is mortgage interest most expensive, and how-to save money on your mortgage interest. We explain the difference between APR or interest rate, how to calculate mortgage interest, and everything else you may need to learn. Back to Mortgage Explained.
Paying to get Money Loaned
You pay off real estate by getting a mortgage. On this mortgage you have to pay interest No other country has mortgage interest rates as high as Argentina. Paying off a mortgage here means an uncomfortable 41.11% mortgage interest rate. In Finland, this is much more affordable with a manageable 1.42%. Before delving into mortgage interest, we explain shortly what a mortgage itself is.
Highest mortgage interest: Argentina – 41.11%
Lowest mortgage interest: Finland – 1.42%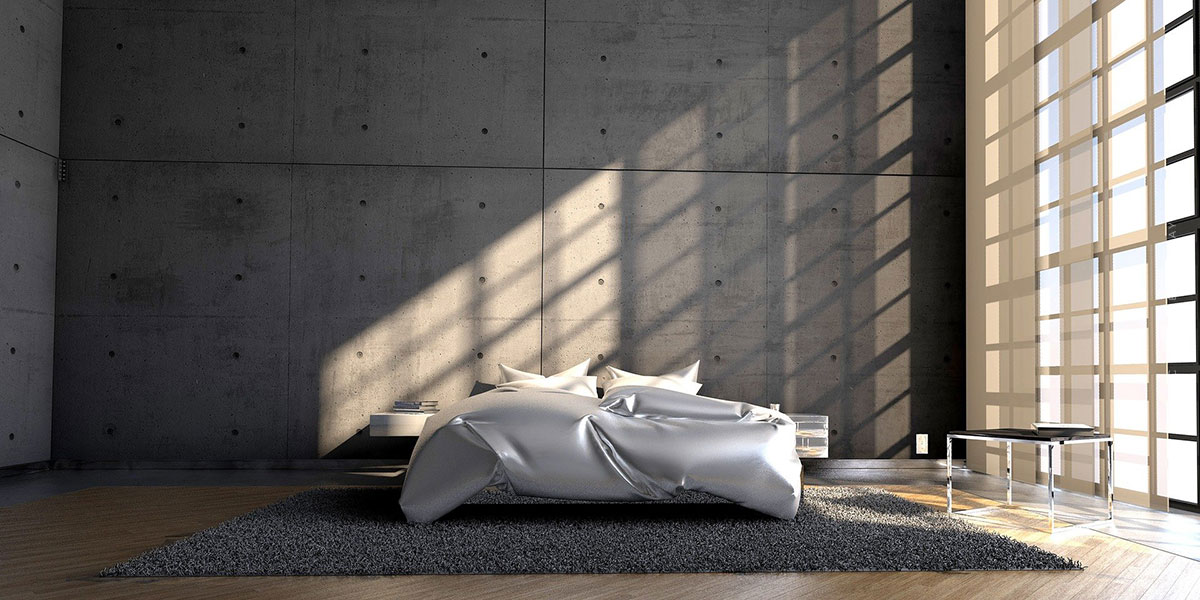 Mortgage Definition & Explanation
A mortgage is a type of loan. That means it is a sum of money which a lender pays on behalf of a borrower. A mortgage is a loan which is used to pay off property. The borrower is required to pay the money which they borrowed back, but not as a lump sum, but rather in rates. This means that e.g. as opposed to paying 1 mil. in one transaction, the borrower can pay 10.000 every month for 100 months. On top of this though, the lender typically requires interest, which is a percentage of the total loan which the borrower must pay on top of the rates.
Curious about the details of mortgages? Our easy to understand guide explains everything you need to know:
Mortgage Interest – What is it?
Interest is a price which you pay for the service and risk of someone loaning you money. Mortgage interest rates are expressed as annual payments, and are e.g. 5%. That means that every year you will pay an additional 5% of the total loan amount to the mortgage lender.
How do Mortgages Work?
Who pays less on their mortgage? Which mortgage works for who? There are certain characteristics which make some people more attractive as borrowers to the lender, these people then have to pay less mortgage interest than others. These can be understood simply with the rule of thumb, the more you pay at the point of closing, and the less of a risk you are to the lender, the lower the interest rate will be. The following factors mean you pay a lower mortgage interest rate
Higher loan orgination fee
Larger down payment
The property is a private residence
Better credit score

APR or Interest Rate? Meaning Explained
What is the difference between APR and interest rate? Interest rate is the annual cost of the loan itself, while APR is the annual cost to the borrower, including fees and other charges on top of the raw percentage rate. This is so that the borrower is cleared up about exactly how much the loan is costing them. It is based on the Federal Truth in Lending act.
Interest rate is the annual cost of the loan itself
APR is the annual cost to the borrower
Calculating Mortgage Interest: Formula
How do you calculate mortgage interest? You will receive a mortgage interest rate or an APR, as explained above. This is an annual rate, but you will have to pay it monthly. As an example, we take a loan of $500.000 with an APR of 5%.
Loan Amount x Rate = Annual Payment

$500.000 x 5% = $25.000
Every month you will have to pay this amount divided by 12 (for the 12 months in the year). That means that in order too budget properly, you will need to calculate this as well. So, how do you calculate your monthly mortgage interest?
Annual Payment / 12 = Monthly payment

$25.000 / 12 = $2.083

Wondering about what you have to pay when buying a house? There are too many additional costs to name here, but we've summarized everythign you need to know
Types of Mortgage Interest
When choosing your mortgage, you will have to decide between fixed-rate and adjustable rate. These differ significantly, and it is therefore very important to undersstand the advantages and disadvantages of each.
Fixed Rate vs. Adjustable Rate
Fixed-rate loans and adjustable rate loans (also called adjustable rate mortgages) differ in the variability of interest rate, as the name states. That means fixed-rate loans incur the same interest over the whole period of the loan, while adjustable rate loans incur a rate which is set to change across the lifespan of the loan.
The first, fixed rate loans are attractive because there is safety. The interest rate will not change, and therefore budgeting and planning is easy. Typically fixed rate loans are more expensive at the outset than adjustable rates. Additionally, fixed rate loans are designated by time period. The most popular time frame is a 15-year fixed rate loan. That means the borrower pays back the loan and the same interest rate over 15 years.
Second, adjustable rate loans, are attractive to start with, because the rates are lower. Yet, because they can change, borrowers can be surprised that the interest rate increases over time. These also usually begin with e.g. 5 years of a fixed rate, after which the rate begins to vary.
Mortgage Interest Comparisons: Where is Interest Highest?
There are a few top destinations for real estate investments, to know where it is financially viable to invest, and where the rates are high, we have cherry picled some important destinations. Further down is the full list of mortgage interest rates worldwide ranked.

USA – Land of Investment
New York or Los Angeles? What a choice. In the USA, you have a fairly high average mortgage interest rate of 4.9%. But thankfully it's not difficult to Save on Real Estate Taxes. 4.9% is much lower than many other countries, including its neighbour Mexico, with 11.1%, but more than its other, Canada which has an average rate of 3.6%. Its massive standing worldwide means this is a place where investment is always attractive, and its unlikely to break down into a null market any time soon.
4.9% – Rank 67
GDP: $20,54 bil.
Pop: 327,2 mil.
Germany – Consumer Protection
Another country popular for property investment, Germany has a low low average mortgage interest rate of 1.88%. This ranks it the 9th lowest worldwide. With a growing economy, and home to cultural hubs such as Berlin, shopping and fashion centers like Dusseldorf, or new tech monsters like Cologne, its no surprise this is a growing market where many are looking to invest.
1.88% – Rank 95
GDP: $3,95 bil.
Pop: 83,02 mil.
Germany has a very different system for real estate, law and mortgages. Our article covers everything you need to know:
United Kingdom – History and Power
The home of the Queen, Big Ben, and Stonehenge. There's much to see here in what was once the world's foremost power. No countries boast as long a tradition of power and money as the isles weest of Europe. Its average mortgage interest rate is 3.20%, among the lower rates worldwide, and lower than the United States.
3.20% – Rank 79
GDP: $2.86 tril.
Pop: 66,65 mil.
Mortgage Interest Worldwide – Full Ranking
Below the full list of countries worldwide where a mortgage interest rate (or comparable) exist. These are ranked from highest rate to lowest. As you can see, mortgage interest rates are highest in Argentina, Iran, Uzbekistan, and Ukraine. Also note that for a different time span, interest rates will be very different. These depart heavily from the average in the USA, which is 4.9%.

The ones listed below are for a 20 year plan with a fixed rate. Nonetheless, they give an accurate overview of where these rates are high or low.
Argentina – 41.11 %
Iran – 20.84 %
Uzbekistan – 20.15 %
Ukraine – 19.22 %
Nigeria – 18.50 %
Turkey – 15.57 %
Sri Lanka – 14.66 %
Kenya – 14.56 %
Kazakhstan – 14.55 %
Pakistan – 14.05 %
Belarus – 13.95 %
Egypt – 13.48 %
Paraguay – 13.38 %
Dominican Republic – 12.62 %
Nepal – 11.74 %
Colombia – 11.47 %
Georgia – 11.41 %
Armenia – 11.30 %
Bangladesh – 11.21 %
Mexico – 11.10 %
Honduras – 10.92 %
Ecuador – 10.73 %
Indonesia – 10.29 %
Russia – 10.25 %
South Africa – 10.23 %
Costa Rica – 9.69 %
Brazil – 9.66 %
Peru – 9.64 %
Moldova – 9.39 %
India – 9.25 %
Vietnam – 9.17 %
El Salvador – 8.93 %
Tunisia – 8.91 %
Iraq – 8.86 %
Bolivia – 8.65 %
Azerbaijan – 8.48 %
Jamaica – 8.33 %
Uruguay – 7.83 %
Jordan – 7.82 %
Guatemala – 7.79 %
Palestine – 7.67 %
Philippines – 7.61 %
Lebanon – 7.08 %
Montenegro – 6.63 %
Algeria – 6.34 %
Bahrain – 6.32 %
Trinidad And Tobago – 6.30 %
Kuwait – 5.99 %
Iceland – 5.96 %
Romania – 5.86 %
North Macedonia – 5.53 %
Panama – 5.42 %
Thailand – 5.41 %
Morocco – 5.34 %
China – 5.15 %
Albania – 5.12 %
Hungary – 4.98 %
Qatar – 4.78 %
Oman – 4.71 %
Greece – 4.67 %
Kosovo (Disputed Territory) – 4.66 %
Poland – 4.48 %
Malaysia – 4.44 %
New Zealand – 4.39 %
United Arab Emirates – 4.27 %
Saudi Arabia – 4.21 %
United States – 4.19 %
Bosnia And Herzegovina – 4.14 %
Malta – 4.07 %
Croatia – 4.02 %
Serbia – 4.01 %
Chile – 3.92 %
Australia – 3.92 %
Bulgaria – 3.84 %
Israel – 3.62 %
Ireland – 3.58 %
Canada – 3.55 %
South Korea – 3.44 %
United Kingdom – 3.20 %
Slovenia – 3.18 %
Cyprus – 2.97 %
Norway – 2.89 %
Sweden – 2.75 %
Czech Republic – 2.68 %
Latvia – 2.67 %
Hong Kong – 2.57 %
Estonia – 2.52 %
Lithuania – 2.40 %
Singapore – 2.38 %
Spain – 2.35 %
Portugal – 2.28 %
Netherlands – 2.24 %
Austria – 2.07 %
Italy – 1.94 %
Germany – 1.88 %
Taiwan – 1.84 %
Belgium – 1.81 %
Denmark – 1.69 %
France – 1.56 %
Slovakia – 1.54 %
Switzerland – 1.52 %
Japan – 1.47 %
Finland – 1.42 %
https://lukinski.com/wp-content/uploads/2020/11/mortgage-interest-explained-easily-property-real-estate-investment-costs-loan-bundestag-official-building-sitting.jpg
800
1200
Laura
/wp-content/uploads/2023/09/lukinski-real-estates-immobilien-logo.svg
Laura
2020-11-13 07:25:55
2022-04-03 08:15:45
Mortgage Interest – Explained Easily, Worldwide Comparison + More