Barcelona Real Estate – Who doesn't dream of a penthouse apartment or villa in the beautiful Spanish metropolis of Barcelona? Living in the hustle and bustle of the big city or on the city's seafront is tempting and can be a worthwhile investment, as can property in Spain in general or even on neighbouring islands such as Mallorca and Ibiza. But what is the best way to buy or sell property in Barcelona? And what actually makes the city, where is it located, what are the local climatic conditions and much more: Here you will find all the important information including free tips. Real estate agents will find solvent buyers for your house or apartment, or find your very own dream property in Barcelona.
Are you looking for a real estate agent in Barcelona? Learn more about selling and buying property in Barcelona here.
Real Estate Barcelona: Buy & Sell
Barcelona is a rather large city with an area of about 100km². In the central city area live about 1.6 million people, in the entire, associated catchment area of Barcelona even over 5 million people. If you want to buy a property here, you have many possibilities due to the 10 city districts. Whether as a capital investment or private property, the purchase of a property in such a popular region as the city of Barcelona can be worthwhile. Here you will find a guide, instructions and free tips for buying and selling property in Barcelona, as well as information about the city and its location.
Buying, building, renting, selling, laws, taxes & co. – Welcome to Barcelona.
Buying in Barcelona
The city is large and offers many architectural possibilities. Whether it's an apartment, a penthouse, a townhouse or a villa in the suburbs, the real estate market in Barcelona is large and varied. Many buyers want to purchase a property as an investment, ideally to renovate or even refurbish it, and then sell it again at a corresponding profit. Private buyers may also want to buy a property because they want to build a home in the warm, lively and varied city, such as a holiday apartment.
More about buying in Barcelona in a moment. Here is an overview in advance, with further information and tips.
Buy property:
Finding the perfect property is never easy, especially in a popular city like Barcelona. But even those who own a property and want to sell it, often do not have an easy game. Often the real estate market abroad is complicated and opaque. To find a serious and solvent buyer can often be quite difficult. Therefore, it is advisable to consult a real estate agent who takes care of the presentation of the property and the acquisition of potential buyers.
Selling in Barcelona
The sale of a property in Barcelona can arise from different motivations. Some people run a property as a holiday home or domicile for holidaymakers and now want to get rid of this burden, some people owned the property only as an investment and want to sell again after the appreciation of the property, some people want to sell their property after inheritance or divorce to close the chapter. Why one would like to sell a property in Barcelona can have many reasons.
However, some factors are relevant for all sellers: The right marketing of the property (ideally with the right real estate exposé), as well as finding the ideal and, above all, solvent buyer. These are the most important factors when selling a property, whether in Germany or abroad. But also additional costs, purchase contract and the tax situation in Spain must be considered. Who is not well informed in advance, can quickly fall into a debt trap.
You want to sell your property in Barcelona? More on that in a moment, after the buyer tips. You can find more articles and tips here.
Selling Real Estate: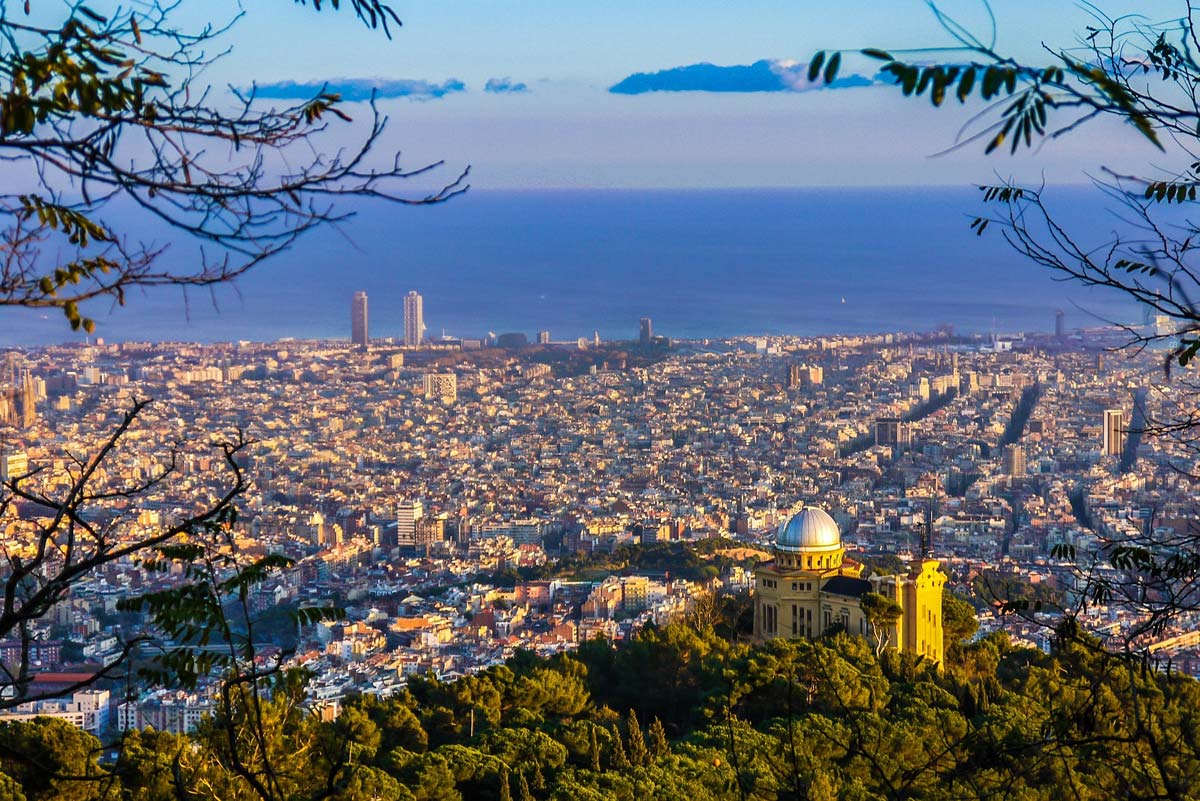 Barcelona: city, map and location
Barcelona is the second largest city in Spain and is located directly on the Mediterranean coast in the northeast of Spain. Within the central urban area alone live 1.62 million people, making Barcelona the second most densely populated metropolis in Europe after Pars. Each year, more than 7 million tourists from abroad travel to Barcelona, making it one of the three most visited cities in Europe. What is exciting about Barcelona's location, apart from its proximity to the coast, is its close proximity to the Pyrenees, which lie just 120km north of the city. The proximity to the French border also offers many advantages.
Barcelona has a rich urban history, which can be traced in numerous museums, and is also reflected in many historic buildings such as the old town. Especially the old town is worth seeing and is the historical, political and geographical center of the city. Especially architecturally, the city is very attractive for many interested people, because the cityscape is characterized by Gothic buildings and the unusual buildings of the world-famous architect Antoni Gaudi, among others. There is much to discover here!
Facts about Barcelona:
Population: urban area 1.62 million, province of Barcelona 5.57 million
Ø Income: 1.050 €
Comparison Ø Income Madrid: 2.260 €
Area: 101.9 km²
Districts: 10
Special features: World metropolis with beach, located on the Mediterranean Sea
Barcelona at a glance: City area
As the capital of Catalonia and the second largest city in Spain, Barcelona is an absolute metropolis. You can find out more about the city's location in Spain here. Barcelona is located in the northeast of the country on the coast and has a port and a small beach area. With a population density of 16,141.64 inhabitants/km², the city is very densely populated. The city center is mainly characterized by the world famous cathedral. Take a closer look at Barcelona's neighborhoods and attractions on the map.
Barcelona in Spain:

Barcelona city centre and urban area:

Buying in Barcelona
Who would not like to enjoy the Spanish sun every day, instead of only on vacation? For those who do not want to miss the flair of the city and the proximity to the sea, a property in the city of Barcelona is the optimal choice. The real estate in the European metropolis is quite expensive, but if you approach the purchase correctly, you will ideally not lose money in the long term.Choosing the right type of property is the first step in buying: what type of apartment or house should it be, and in which part of town would you prefer to live? These are essential questions that you should clarify before you start looking for a property. An experienced real estate agent who knows his way around the area can help you with this and support you in the course of the purchase in dealing with the authorities, clarifying the tax requirements and much more, thus eliminating potential risks for you.
Buy property:
Buying property in Barcelona: checklist
If you want to buy a property in Barcelona, or abroad in general, there are certain factors to consider. One should never take the decision for a certain property lightly, and ideally consult an expert to avoid risks. We have compiled a checklist of points for you to consider when buying a property abroad:
Visit the property on site!
Check the environment, location and infrastructure around the potential property
Before buying, check the legal framework conditions (inspection of the land register, check that the seller is unencumbered, etc.).
Have building permit shown / checked
Insist on written agreements for down payments prior to the purchase contract, e.g. preliminary contract.
Check the ancillary purchase costs (land transfer tax, lawyer's fees, notary's fees, court fees, registration fees, etc.).
Draw up an overall calculation! (monthly or annual costs for maintenance, property tax, income tax if the property is rented out, administration and maintenance of the property, etc.).
Buying for yield: Check whether the property is rentable
Possibly: Obtain information on the rental market for holiday homes
If possible, agree on a rental guarantee
Question personal suitability and check social security coverage
Ideally: learn the language
Selling in Barcelona
If you want to sell a property in Barcelona, you are in luck! Because the Spanish metropolis enjoys great international popularity, and to sell the property should not be a big obstacle. After you have calculated the property value and created an attractive property exposé, it is important to find a suitable and solvent buyer. For example, an experienced real estate agent can help you with this. Once a buyer has been found, legal steps come into play, and the real estate purchase contract is drawn up, followed by the notarization. So be aware of additional costs and calculate them.
Especially the sale of a property abroad – such as Spain – is associated with many possible risks. You should therefore inform yourself comprehensively about the local legal and tax situation, and it is best to consult an expert. Everything you need to know about selling property can be found in the articles below.
Selling Real Estate:
Sell apartment Barcelona
Space is often scarce in the Catalan capital, especially in the city centre. That's why many property owners own an apartment in the city instead of a house. Regardless of whether it's a granny flat, penthouse or loft: the sale of an apartment basically follows the same principles. The central valuation factor of the property is the condition and location of the apartment. Make sure you are aware of the value of your apartment and do not let any emotional factors push up the price unrealistically, because the following applies here: emotional attachment vs. realistic valuation.
Check the location of the housing market in the area of your home and find out about the circumstances, such as whether there is a housing shortage in that part of Barcelona, it is more of a popular neighbourhood, etc. The more such factors apply, the better the chances of a sale.
Here is a checklist of questions that owners should clarify and answer for themselves before selling:
Do you have a follow-on property in mind?
Is there a need for renovation / refurbishment of the apartment?
Are all records and documents available?
Are early repayment penalties payable?
Are the declaration of partition, building insurance, minutes of the owners' meeting, utility bills, list of rents, etc. available?
Are there lists of the maintenance of the condominium (maintenance costs)?
Should inventory be sold?
Is there a right of first refusal?
Value of the apartment?
Living in Barcelona
Who can't imagine living in the sunny, Spanish fashion metropolis? Beach, sun, fashion, culinary, culture, football – all these themes play a big role in the city and enrich living in Barcelona immensely. The city centre alone is home to over 1.5 million people, and Barcelona's catchment area (Barcelona province) is quite large, bringing the city's total population to over 5 million. So Barcelona is an absolute city of millions, where it never gets boring.
Celebrities from all over the world live here door to door with people who were born and raised in the city. The diversity of the population is sheer, and therefore offers enormous added value for people who live and often work in Barcelona. In addition to the wide range of employment within the city, Barcelona's absolute highlights include the city's own beach on the Mediterranean coast and its proximity to the Pyrenees. Living here is varied, versatile, and has something for everyone. Viva la vida!
Tips:
Living in Barcelona: Attractive neighbourhoods & more
Real estate abroad Spain: Find your dream property
Buy & sell property: Ibiza
Buy & sell property: Mallorca
Buy & Sell Property: Spain
Living in Mallorca
Insider tips for Barcelona
Barcelona is known to most, and annually attracts about 8.4 million tourists from all over the world to the metropolis. Therefore, many sights and beautiful spots of the city are just in the high season overcrowded, and lose your charm. We have compiled a series of insider tips for you and would like to show you that you can always discover something new in the city far from the tourist paths.
The Sagrda Familia, the Park Güell, the Plaça Espanya, the Cathedral and the Casa Batlló are the classic sights, but you should not miss a visit here. Furthermore, you should definitely visit Barcelona's old town. In the El Born district, for example, you will find many small, often traditional restaurants and bars that invite you to linger. You should also visit Carrer de l'Allada-Vermell, a street lined with many terraces and palm trees. If you are interested in Gothic architecture, you should admire the buildings in El Born and El Gòtic.
An absolute must: Since a few years, you can visit the roof of the cathedral of Barcelona for a low entrance fee, and from there you have a unique view over the fantastic old town of the metropolis. But probably the most beautiful view over Barcelona is from the old air-raid shelter El Turó de Rovira, which is located even higher than the Park Güell.
So even if you are looking for a property in Barcelona, it is worth getting to know the city better and thereby discovering up-and-coming neighbourhoods and places that hold great potential and could see a huge increase in value in the future.Find out more about living in the city here: Living in Barcelona!
Spain is an extremely popular destination not only for many Germans, but for many Europeans in general. With Mediterranean weather, hot and mild summers and varied landscapes, as well as a rich culture, the country attracts thousands of tourists every year. However, living in Spain has also become a dream for many. On Mallorca alone live about 19,000 Germans. What Spain has to offer besides the idyllic island, we tell you here.
Spain
Spain is one of the sunniest countries in Europe and attracts millions of holidaymakers every year. So it's no wonder that the real estate market is constantly growing, and supply and demand exist. However, it depends on the location and equipment of a property. These factors determine the value of a property, and ultimately the selling price. So if you want to buy or sell a property in Spain, you should know your property and the current situation in the property market well. What you should know and pay attention to the purchase and sale of a property in Spain, such as Barcelona or Ibiza, they learn in the following articles.Spain is one of the most popular European countries to spend your holidays. At holiday resorts and islands such as Mallorca, Ibiza or Formentera, it is also worth investing in a property – whether as a private holiday home, as an investment, or as a holiday home or apartment that is rented out to holidaymakers. In addition to the islands, Spain also offers many charming cities and metropolises such as Madrid. Also the proximity to Portugal, as well as the long coastal sections on the north and south side of the country make Spain.
Tip:
Buy & Sell Property: Spain
Majorca
Many Germans dream of a holiday home, a finca or even a permanent residence in Mallorca. Sun, beach and sea – and for as long as you like. No return flight, no rush. Just enjoy "la vida"! The popular Spanish island has much more to offer besides the discredited Ballermann: picturesque coasts, quiet and idyllic bays with crystal clear water, a charming capital with historic old town, gastronomy and shopping opportunities that make every city heart beat faster. Mallorca offers both exciting city life and quiet and relaxing country life. With an average of 7.9 hours of sunshine a day – all year round – Mallorca is the perfect getaway for those looking to escape the cold and uncomfortable winters elsewhere!
Buy and sell real estate in Mallorca: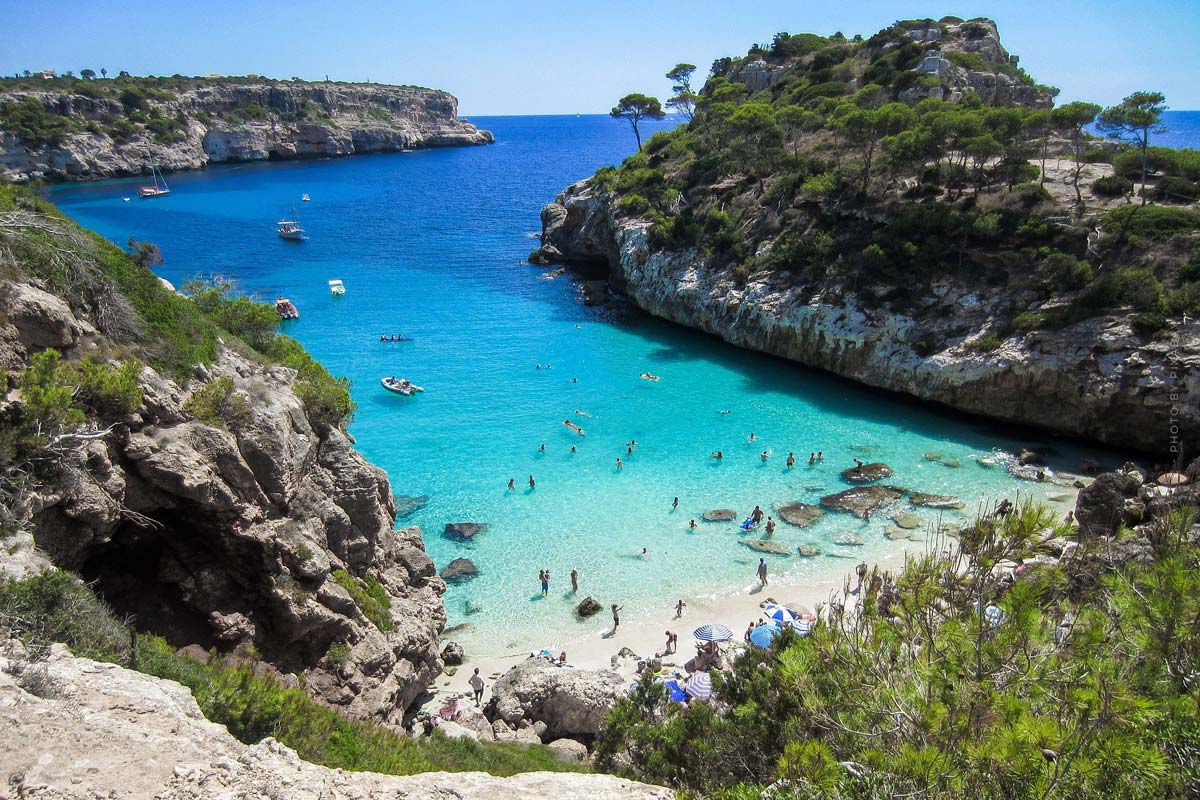 Ibiza
Ibiza is one of the most popular islands in the Balearics, along with Mallorca. It is especially known for its spectacular party scene and nightlife. However, Ibiza has much more to offer than that, not for nothing do many celebrities own property on the island. As well as lively and bustling places like Platja d'en Bossa with its many hotels, shops and bars, Ibiza is also home to many tranquil villages with yoga centres or secluded and quiet beaches. Ibiza is with an area of about 572 km² only one sixth as large as Mallorca, but with almost 148,000 inhabitants similarly densely populated. If you want to buy or sell a property on Ibiza, you should not rush into anything, and thoroughly investigate the property market and the current situation, ideally with the help of an experienced estate agent. What to consider when buying or selling a property on Ibiza, we would like to explain to you here.
Buy and sell real estate in Ibiza: