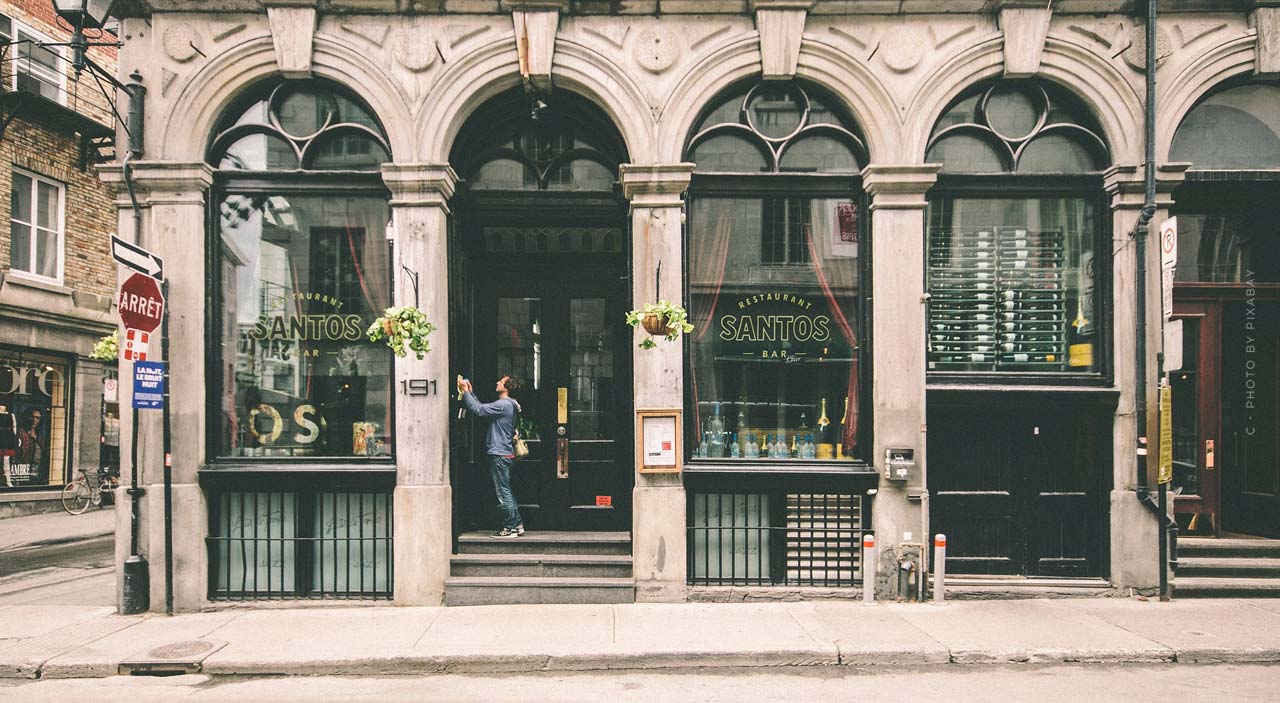 Luxury Realtor Montreal (Canada): Condo, House and Capital Investment
Montreal — A city on the rise. Traditional big corporations like the National Bank of Canada and Bombardier share the turf with exciting new startups working on new tech like programming and artifical intelligence. Canada is one of the fastest growing economies worldwide, with real estate making up over 50% of its GDP growth. Meaning it is one of the world's hottest countries for property investment, and one of the most popular places for investment is Montreal. Montreal has one of the hippest arts and culture scenes in North America, kilometers of waterfront, many greenspaces, but also a massive financial and industrial sector and an exploding startup scene. There is a rich variety of properties, from calm luxury maisons in Outremont or modern apartments surrounded by cafes and boutiques in le Plateau.
This article is part of our series on top Canadian real estate destinations. For a full overview, check Canadian Property – Real Estate Market Explained.
Montreal: Culture and Luxury
The second largest city in Canada, and the largest city in Canada's only french-speaking province, this bustling island metropolis infuses Europe and North America. The bilingual city is famous for its cultural attractions. Music, arts and food, as well as a growing scene for international startups and academics. The city is built around the historic mont-royal, a mountain with a park conceived by the same designer of the central park. It is edged in the south by the skyscrapers which make up the city's iconic skyline, and to the east with hip, youthful multicultural communities.
An Economic Hotspot
It is differentiated from similar cities such as Toronto and Vancouver through its historical french roots as well as a booming financial sector, which has seen the city become the number one spot for real estate investments. Because of its similarities with New York, and grand architectue, the city is also a center of film and television production. The 1.5 million inhabitants are housed in a large metropolitan area of 4.259 km². Construction is everywhere in Montreal. One-way streets, bus lanes and bicycle paths areas are increasingly pushing back individual traffic – and improving the once poor air. Green walls and roof gardens, created by techno-farmers with cutting-edge knowledge mean this city is future-oriented, and sure to be a hotspot for many more years.
Top companies such as Air Canada, the National Bank of Canada, and Bombardier have their headquarters here. Its economy is highly diversified with a strong French speaking segment. Manufacturing is the traditional economic base for Montréal, but this industry is increasingly moving out of the city. Other important industries include food, beverages and tobacco. Yet, much more interesting is the significant growth in new industries such as aerospace, drug research, electronics, video games and computer programming. The Port of Montréal is the largest inland port in the world handling 26 million tons of freight per year.
1.5 million inhabitants
Home to growing markets of new industries
Property Investment: The Place to Be
Of the total GDP growth experienced in Canada, over 50% were a result of real estate. With a GDP increase in 3%, Montreal was first in 2019 for all Canadian cities. This growth is largely down to it being the fastest growing real estate market in Canada and the first choice for real estate investments in the country. Experts say that it is set apart from other luxury cities like Toronto and Vancouver through its security against housing disasters. Not only is there high demand for housing, but construction for properties as well. In June, 15,445 there were rental units were under construction, 3.14% more than in the previous month. Representing an increase of 30.36% compared with the same month of the previous year. Much of Montreal's housing is based around rentals, with up to 2000 properties operating as full-time airbnb or other rental suites. The median house price in Montreal is CAD306.000.
3% increase in GDP
Massive rental unit construction
Median house price CAD306.000.

Map: On the Coast
Districts: Little Italy to Big City
Montreal is home to many growing communities of diverse cultural origins and youthful atmosphere, with cozy streets and modern locations. Nonetheless, a bustling industry finds place in the city centre with glass fronted skyrises.
Vieux-Montreal (Old Montreal): Cobblestone in the Metropolis
Vieux-Port is home to some of the city's historic center, with antique buildings and picturesque streets traveled by horse-drawn carriages. Situated right on the banks of the St. Lawrence River, it offers numerous riverfront properties, including a view of the old clock tower. The Old Port is home to museums, festivals, food stalls and outdoor athletics. On summer nights, street performers and artists compete for space in the Jacques Cartier Square, surrounded by extensive restaurant terraces, while the cobbled streets of Rue St. Paul and Rue Notre-Dame offer quiet galleries and atmospheric wine bars to take a breather. In the winter, the vieux-port houses events like the "Igloofest", or an ice rink with mulled wine. These aspects make it the perfect location for investors looking for properties with a homely atmosphere and a traditional home.
Plateau-Mont-Royal: Artists and Academics
This large district,in the northeast of downtown Montreal, is home to the largest number of artists per capita in Canada and creates a unique living environment. Two of the city's main arteries – Rue St-Denis and Boulevard St-Laurent – have their busiest sections as they cut across the plateau. Numerous boutique stores, apportez-votre-vin (BYOB) restaurants, bars and cafés line many streets of the plateau. It is also home to the Mile-End neighbourhood, with the highest level of education per capita in North America, as well as some of the best food and restaurants in Canada. While the Plateau is still affordable, rents have risen faster than the city average because the plateau is considered the place to live. The most hip artists, students and academics call this place home.
Founded in 1870 as Côte-de-la-Vision
A crossing in Ville-Marie, where Universities, financiers, and luxury apartments live side-by-side

Ville-Marie: Montreal's Manhattan
Ville Marie is the financial and economic center of Montreal, including the main commercial streets. It is attractive to property investors because of its bustling, cosmopolitan area with internationally renowned universities and corporate headquarters. With constant growth in population. While the western half of Ville Marie is lined with skyscrapers, those who move here will find release from the hustle and bustle in the eastern part, which includes the Latin Quarter, the Village and Old Montreal, with a community atmosphere and restaurants, small stores and delicatess stores. This area often becomes a filming location for hollywood productions, because of its visual similarity to New York.
Rosemont: Markets and Cozy Streets
Rosemont is a stylish homely area. Among others, it is home to Little Italy, is a small neighborhood where the best sounds, taste and culture of the old country are at home. As well as the Jean-Talon Market, a bustling farmers' market with fresh food and delicacies. There is also some incredible shopping in the area including Deuxieme Edition, a vintage designer shop. While it is less expensive to rent or buy properties, its location in the center of downtown and close proximity to all other hip districts make it a welcome alternative for newcomers.
Outremont: Away from the Hustle-and-Bustle
A cultural mix of French expatriates, Hasidics, along with upper class Montrealese, form a unique collection of communities in Outremont. Located on the north side of Mount Royal and west of Mile End. With a wealth of Victorian Villas, quality stores, cafes, restaurants and parks, Outremont prides itself on a high quality of life. The downtown area behind the mountain is largely hidden from view, meaning it is perfect for families who are seeking a quieter area, without losing touch to the city. Prices for luxury properties are high here, and only increasing.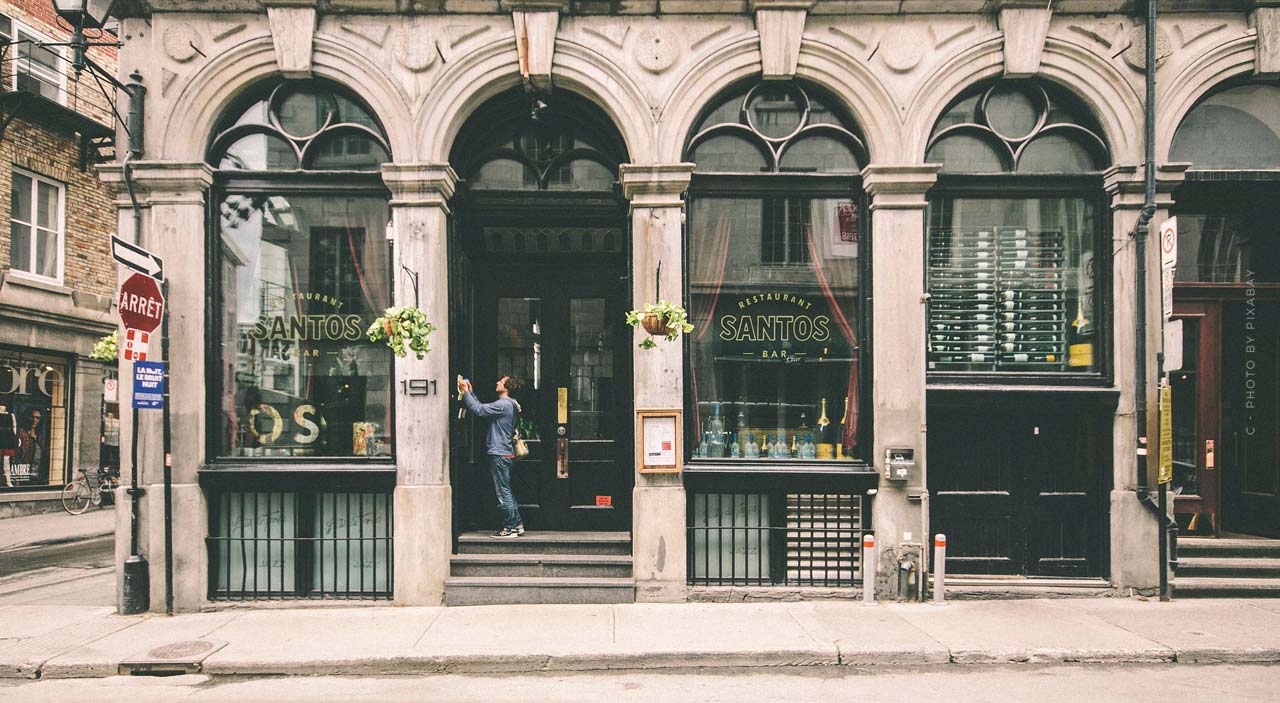 Montreal: Unlike any other
Montreal is a city difficult to compare to any other. Its architecture is often likened to New York, its massive port to Hamburg, the financial district to Frankfurt, but its startup scene is more like Berlin. While all this is taking place in a french-speaking city in Canada. Its history is similarly uncomparable.
Bilingual
One of the most attractive aspects of Montreal's unique style is because it was founded and first populated by french settlers, and later by the British. This means it is a city with two hearts, and everywhere you go you are greeted with "bonjour, hi". It therefore signifies a unique investment market. In recent years, french emigrants have been the second largest immigrant group in the province. Montreal, is the American dream à la française. Many French people in particular, without necessarily having to be Canadian citizens, have settled in "Le Plateau" in Montréal, a former working-class neighborhood with tree-lined streets and two or three-story houses, which now has many cafés and restaurants. Residents say you can finally find decent bakeries and delicatessens here.
Island Life
Montreal itself is on an island. Meaning an expanse of waterfront properties and views of the famous St.-Lawrence River. But there are more islands around, such as the Île Ste-Hélène and Île Notre-Dame which were built out of the rubble of the construction of its famous metro system. On Île Ste-Hélène is La Ronde, the major amusement park with the highest double wooden roller coaster in the world and a massive terrain where among others, the world-famous Osheaga festival takes place. On Île Notre-Dame is the Casino de Montréal, which includes gaming tables and more than 3,200 slot machines, a racing track, home to the Montreal Grand Prix, and a swimming lake.
The Underground City
The underground city is an infrastructural feat. It is a series of underground structures and tunnels that provide citizens with cool shortcuts and unique architecture. It is part of one of the largest subway networks in the world, shopping, including a massive mall, and over 30 km of tunnels. This means that within the city, many commutes can be done without ever having to brave the cold during the winter months.
Getting to and Around Montreal
Montreal has an extensive Metro subway network, used by high executive financiers and students alike. It is also home to Montreal-Trudeau International Airport (named after Pierre-Elliot Trudeau, the current prime minister Justin Trudeau's father), the third busiest airport in Canada, only bested by Toronto and Vancouver. It is also the fastest growing, with 4,5% more passengers this year than last.
From the airport, situated right next to the city centre, it's just 15 minutes to the central station in the heart of downtown by car.
Montreal as an Economic Powerhouse
Montreal's immense growth in recent times, and financial success is historically supported. For a long time it has been the financial centre of Quebec, and a big player in Canada. In 2008, a merger of Montreal's and Toronto's stock exchanges means that Toronto is the true financial centre.
Toronto Stock Exchange: Canada's Money Headquarters
King Street is the hub for all financial exchanges and the hub for the Toronto Stock Exchange.
One Year

Three years

https://lukinski.com/wp-content/uploads/2020/09/montreal-canada-kanada-immobilie-real-estate-property-leben-wohnen-architektur-architecture-boegen-bauart.jpg
703
1280
L_kinski
/wp-content/uploads/2023/09/lukinski-real-estates-immobilien-logo.svg
L_kinski
2020-09-09 16:48:46
2022-04-03 08:13:37
Luxury Realtor Montreal (Canada): Condo, House and Capital Investment