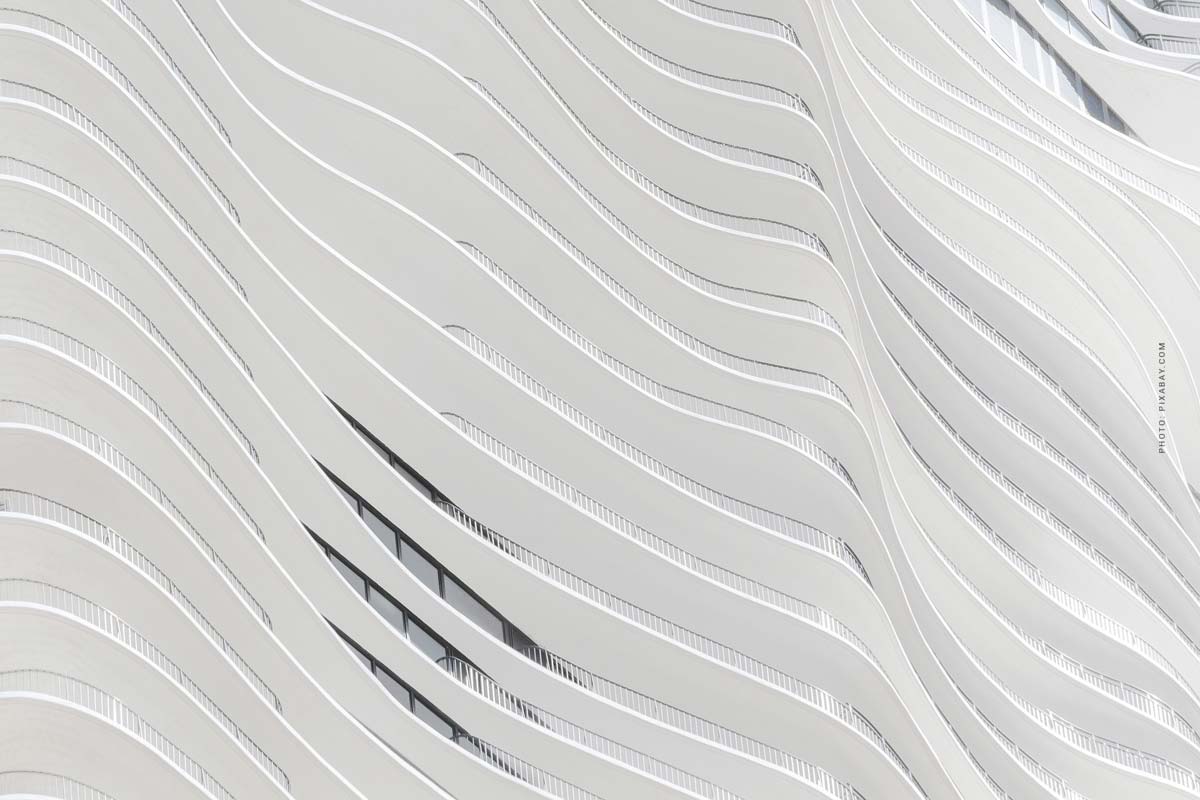 GRAFT Architects of the extra class: Villa, quarter & new building projects + future
GRAFT Architecture – Architecture, urban planning, design are their core areas. Founded in 1998, the architectural office GRAFT can be found on 3 continents today. Each of their projects fits into existing cityscapes and always sets a striking, futuristic point. That's why the architecture firm has now been commissioned for E.ON charging stations, among others, and worldwide for Volocopter Ports (air cab). Villas, neighborhoods, future projects – a look at the work of GRAFT architects. Also on real estate in Berlin, such as Villa M, the villa on Schwanenwerder Island and the "Charly Living" quarter at Checkpoint Charly.
Architectural office GRAFT: extra class & future – company
.
New prestigious properties are currently being built, as described in the introduction, for example for E.ON and Volocopter. For E.ON GRAFT builds at the new, large E-car charging network and designs charging stations. Another project with a great future is Volocopter, one of the first air cabs that will soon conquer metropolises worldwide. In Germany, too, air cabs are soon to take up their first test flights. But, before we take a look at individual objects from GRAFT, here's a brief look at the company:
History, founders and establishment in LA
The architecture firm GRAFT was founded by Lars Krückeberg, Wolfram Putz and Thomas Willemeint in Los Angeles, back in 1998. Since then, many flagship projects have been built, especially in Berlin. These include, for example, the KU64 and the BRLO, here in Berlin.
Behind every great undertaking is a higher goal. For GRAFT Architekturbüro, it is said that it was founded as a label for architecture, urban planning, design, music and "the pursuit of happiness," as it says on the architects' website.
"the pursuit of happiness"
The founders Lars Krückeberg, Wolfram Putz and Thomas Willemeint, have GRAFT now expanded to over 150 employees, 3 of them even in Beijing. Thus GRAFT is already in the future market: China. While airports in Germany have gladly times 10 years building time, one realizes airports here 3x so largely, in 10 months building time.
Tip: Read more about Investing in China (real estate).
Interior Architecture:
Building to the heights:
Architecture firm at a glance
GRAFT company at a glance:
Founders: Lars Krückeberg, Wolfram Putz, and Thomas Willemeint
Founded: 1998
Founding location: Los Angeles, California (USA)
Headquarters: 3 continents
Employees: 150 (as of 2021)
Projects (new): E.ON charging stations, Volocopter
Graft about itself:
"We refuse the traditional, virtual and real boundaries in the world of work and are thus able to offer more opportunities and an ever-expanding range of solutions in our work."
Source: graftlab.com
Awards and prizes
In 2015 alone, it rained awards, including the "Red Dot Design Award, Communication Design, Visualization for Objekt Carpet", but also the "Iconic Award 2016, Interior Innovation, CAELA Lighting System". The last year, with official list can currently be found from 2019. Here is a small excerpt, with other prizes and awards won by GRAFT architecture office.
Awards and prizes, excerpt 2019:
Award German Housing, Paragon Apartments, 1st prize
Iconic Awards 2019: Innovative Architecture, Natureisstadion Schierke, Winner
German Design Award 2019, Natureisstadion Schierke, Special Mention
Graft in Berlin: Tour & Architecture
Let's start a little city tour, through the districts of Berlin, or two locations with GRAFT villas.
Villa M in Grunewald: boulder, spaceship – unique
.
One of the GRAFT designer villas, you can take a drive through Berlin Grunewald, one of the most exclusive districts in Berlin, visit yourself. About this property was also already reported in many, renowned real estate magazines.
In fact, compared to the others, the property is very eye-catching, because very futuristic. The property itself was built with ceramic tiles that were specially made by a company in Potsdam, so each one is truly unique.
From a distance, it looks like a boulder thrown into the plot. The geometric shape, probably makes this villa particularly interesting for men. It reminds both of the erratic block, and of a spaceship. In fact, that's what architecture is all about:
Not just living, being! Inspiring architecture
GRAFT Villa M is a real statement in Berlin Grunewald. The object fits into the typical Berlin image, straight surfaces, facades, white walls and paints. For anyone who wants to "stand out from the crowd here", a real investment in unique architecture.
Villa M – frontal view of the object:
Villa M – View from the garden / plot:
Villa in Inselstrasse: Hollywood star as builder
Even more imposing than Villa M in Berlin-Grunewald, however, is a property on Inselstraße. One of the most exclusive spots in Berlin, no 40 properties, private island. Here lives so to speak (also) the Who-is-Who of the Berlin economy. We do not want to name names out of discretion.
More precisely on Schwanenwerder Island, this unusual luxury villa with guest house, boathouse and over 1,000 square meters of living space, plus 10,000 square meters of land. The property here is reminiscent of a runway, extremely imposing, large, long and extends to the lake. Like the villa in Berlin-Grunewald, it stands out completely from the rest of the villas and estates in Inselstraße. No other property is so modern.
The original builder of this imposing villa (Brad Pitt), but then did not move in himself.
The villa, below the wall is water (lake), by the way:

Image credits: Wikipedia / Fridolin freudenfett (Peter Kuley), CC BY-SA 3.0
Location in Berlin:
"Charly Living": neighborhood at Checkpoint Charlie
There are imposing buildings in the residential sector, including mixed-use properties, for example, in the middle of Berlin at Checkpoint Charlie. This quarter is home to hundreds of residential units. Thus, it is not only an architectural highlight in Berlin-Mitte, but also a place of residence for a great many people. Thus, the architectural office shows that concepts implemented in villas can also be applied in residential construction.
Still, we're still on the "smaller" projects that the architecture firm is doing.
Future architecture: E.ON, Volocopter & Co.
GRAFT Architect will continue to set absolute standards in the future. Two absolutely distinguishing projects are currently, for example, E.ON and Volocopter.
For E.ON, the architecture firm is currently developing a wide variety of charging stations in a wide variety of environments. In the middle of the Frankfurt skyline, between skyscrapers and banks, in the countryside, right next to the highway, virtually everywhere. A complete charging infrastructure for e-cars is to be created. This will give electric car mobility in Germany a boost and thus also open up a completely new area for GRAFT, in which they are once again pioneers.
Another very interesting project, are the ports GRAFT is currently developing for the air cab provider Volocopter. Volocopter will be the first air cab in Germany and is expected to start activity in a very short time, or rather test it for the time being. The architecture firm won the competition for this worldwide project and is now developing concepts that will enable future air cabs to land on various terraces. This will then include, for example, the typical skyscraper (in Frankfurt) that can be found in any major city. Likewise, ports are built that can be used in harbors (as in Hamburg), meaning they float on water.
That was a little insight, into the work of Graft. Founded in 1998, the architectural firm has over 20 years of experience combined together, with three founders and entrepreneurs. More about the company can be found here: GRAFT Lab.
https://lukinski.com/wp-content/uploads/2021/03/graft-architecture-architekten-unternehmen-immobilien-projekte-berlin-wellenform-stadtbild-mitarbeiter-gruendung-eon-volocopter-neubau.jpg
800
1200
L_kinski
/wp-content/uploads/2023/09/lukinski-real-estates-immobilien-logo.svg
L_kinski
2021-03-19 14:39:11
2022-04-03 08:17:47
GRAFT Architects of the extra class: Villa, quarter & new building projects + future