Selling a house: Successfully selling your own house in Gütersloh
In private, with which tricks and tips can I get a better price for my property? For the sale of a property I have the various questions that reach us in the company but also in our everyday life on in or still directly on the construction site, often still in the shell.
Calculation of value of home and condominium, the first realtor meetings
Valuation of your town house in Gütersloh, whether you are now 6 room apartment, terraced house for the small family but also idyllic country property to sell, prepare for your sale, how to proceed ideally and how to achieve for your property the best price for you . Acquire the necessary knowledge in real estate salesand and should you want to save yourself time, contact us. Here the assumed know-how in the real estate market and will help you. If you want to save yourself time, contact our real estate experts by mail.
Preparation of papers: Old architectural plans and floor plan
As a seller of a house you need various more or less decisive papers. These include bspw. floor plan of the property as well as energy certificate. My and our professional tip, equip your home in the exposé with good photos, so that all interested parties can make a much more comprehensive picture of the property made photos must represent the property or apartment house in the perfect light but also have a high-resolution quality.

The price for the property or condominium in Gütersloh or the surrounding area
Many small or large factors such as size, quality of construction, defects, traffic connections play a role in the assessment of the sales price. Whereby it does not count how much you paid at the time. Or the amount of work. Demand and supply of houses in Guetersloh on the current real estate market dominate the expected selling price that the buyer will pay. You should take this rule into account, as at all times, only demand and supply of houses determine the selling price. This you should be thankful with In the day, any assessment means a lot of time you have to have, for people who have quite little to do with the matter in the profession, it is clearly quite cumbersome to estimate the market value binding.
Creation of a first-class portfolio (or generally exposé) for potential customers
Already with the first overview on the description and the details confirms itself actually already for the majority of the buyers whether interest in a purchase is generated or not. The effort for a professionally created advertisement is therefore worthwhile, with all the details you know as a real estate owner, perhaps even former residents, guaranteed best of all. In the finished exposé of the house everything must have been noted. E.g. garage or carport, the own pool, special features of the property and garden use, and much more. Your exposé is ready? The best sales area guarantees the renowned ImmobilienPortal and also the local daily newspaper. And then it is time to wait. Does your house arrive?
Taking queries
Start with your exposé perfectly designed by the expert it usually works faster than thought, as your real estate agent has the first inquiries on the real estate exposé. If you had appointed a real estate agent for the mediation of your property, he or she will arrange the reactions for you and only if more precise queries are received, he or she will get in touch.
Next up: Arranging viewing appointments with potential buyers and carrying them out.With each passing hour, the excitement intensifies. Your dedicated broker now organizes appointments for viewing every day, he makes the agreed appointments without you, of course, you can be there.
This is followed by: Credit check: check the creditworthiness of the prospective buyers. You should not experience any payment irregularities when selling your house, the creditworthiness of the buyer will be checked immediately after inspection and checking of locks, shutters, etc..
Your next step: finalise the real estate purchase contract together at the notary. Your real estate agent leads the talks with the potential next homeowner and agrees on all the minor details of the purchase contract that are still to be disputed. Then your seller prepares the notarized contract together with the notary. For notarization, an appointment with the notary is standard. Whatever your initial situation was, whether it was a quiet property with a central location, all of a sudden you are very close to completing the saleBoth sides of the property sign the now complete purchase contract. With this you have officially sold your former property, congratulations, only a few steps remain for sellers.
Next on your to-do list comes with: Payment of the purchase price after land register entry, or also priority notice of conveyance. Your notary now carries out the entry in the land register, in addition, he has the priority notice of conveyance entered, the document ensures, for example, a danger exclusion of a multiple sale, your notary informs the buyer as soon as he or his bank can transfer the sale price to your bank. Then do not forget to check whether the money has been received in the account.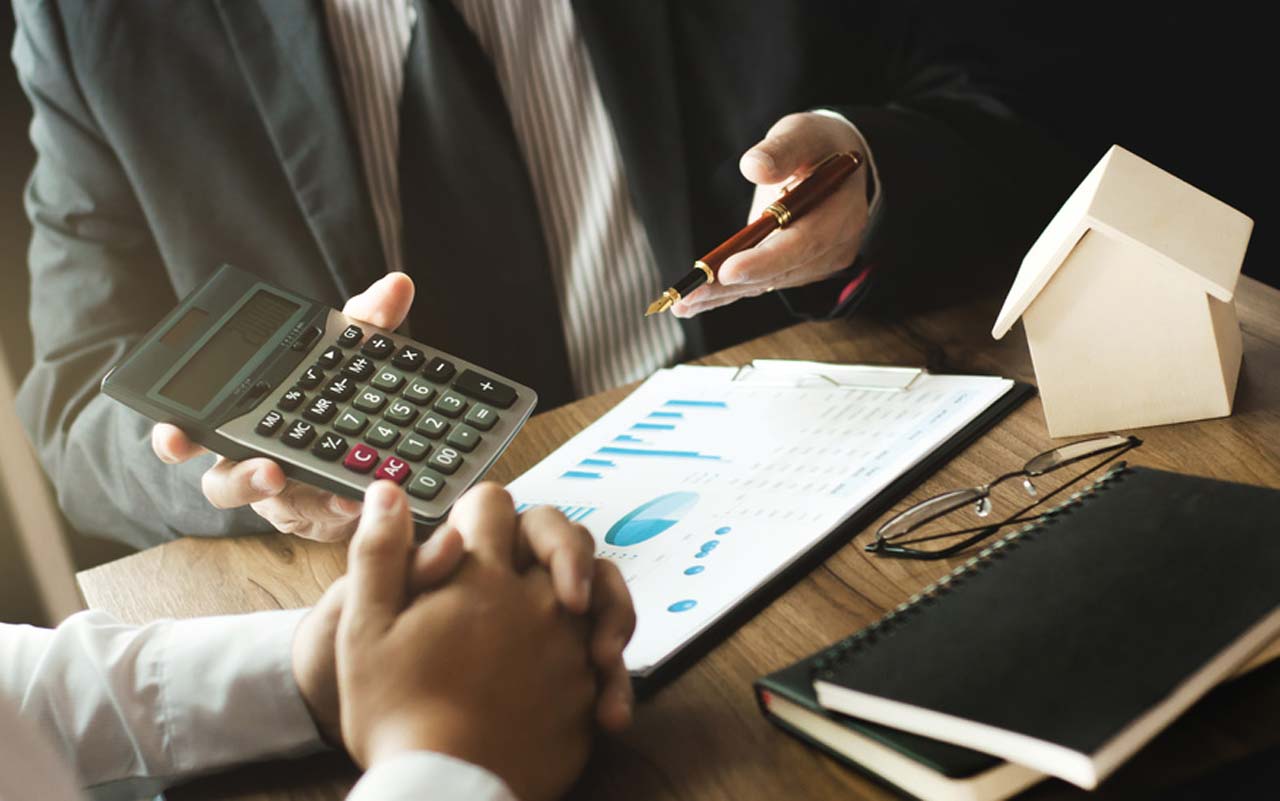 Payment of notary and broker fees
Then instruct the settlement of the commissioned services of your notary and brokerage costs, after the previously negotiated purchase agreement has been signed by both parties, you will receive individual invoices, from notary and broker.
With currently about 98 466 people, Gütersloh is already one of the larger cities in Germany and North Rhine-Westphalia. The new task: transfer land transfer tax.Note that when selling a house can be assessed capital gains tax and always when a privatelyver sale and the sale of a property is less than ten years, church tax and solidarity surcharge will then be charged in addition. Of course, exceptions are made here. For example, if the owner more than 3 years]36 months lived in the house itself and never rented.
Condominiums, houses and demographics
From 72,392 happy tenants to selling and buying. There are currently 98,466 citizens living and working in Gütersloh's city center and suburbs, with an area of 112.02 square kilometers. Gütersloh is a large city. Apartments are in demand with 879 citizens per square kilometer, and a total of 0.12% of the people in Germany are registered in Gütersloh.
Real estate situation and new construction – How do the majority of Gütersloh residents live?
According to the latest survey of the Federal Statistical Office, 38,244 people live in the possession of a house or apartment building, a whole 47,667 tenants. Only 6,489 live together collectively in a shared apartment, of the fellow citizens 58,095 are married and 40,371 single. Backlogs of new construction in the form of upsizing housing units in all districts. The existing housing demand is really high, studies assume 35,806 new housing units about 17% assume 41,773 newly built apartments in the coming years and a good third expects Gütersloh apartments, currently, according to statistics, only about 276 apartments are created in Gütersloh. A whole 3.8 billion euros will be invested annually.
Gütersloh's neighbourhood has a lot to offer
The people of Gütersloh are often happy in their homeSuch as an extrapolated 81,166 owners, who appreciate just this neighborhood and location, but only 17,300 are less satisfied with the housing situation, a similar feeling is also shown by tenants, with 72,392 people compared to 26,074 people who are currently not so satisfied. Did you know? A large number of citizens live in a single-family house and not in apartment buildings; a total of 51,563 Gütersloh residents live in houses with several families, 30,597 and 15,271 people live in two-family houses, respectively.
The local development of Gütersloh today and in the coming years
Gütersloh has some young residents, for example 2,383 teenagers from 15 to 17 years, but also many older citizens, such as 5,199 citizens from 50 to 64 years, but what will the next few years bring in terms of development? The trend continues. We now look at the most current estimates in the approaching 20 years in Gütersloh.
0.7 billion euros invested in Gütersloh real estate
A staggering 600,463,571 euros in cash assets are slumbering in bank accounts. Much higher amounts, namely 684,249,185 euros are tied up in the real estate market, would you believe? The complete amount of transactions from sales and purchases, is in Gütersloh based on the German average at, statistically considered 9 billion euros. In the same period, the new construction of apartments in Gütersloh moved 3.8 billion euros. Modernization is always a holistic issue with up to 4,508,907,330.91 euros for the installation of new technical possibilities and more insulating building materials, in total the market for real estate moves a whole 17,341,951,272.73 euros in the calendar year.
Owners of apartments and houses in Gütersloh by age
How exactly are owners of apartments and houses distributed in terms of age structures, who is living happily without having to pay rent? Let's focus our view on a few concrete values. According to Check (empirica), 4,141 toddlers up to 10 years of age live in houses or apartments, later there are already a little more, certainly due to the managed toddler age and the consequent finding out that the parents are involved in the company, many now buy their house or a condominium for the small family. At 11-21, 5,128 are living in property owned by their parents. Going down by quite a bit at 21-30, they travel and seek adventure around the world, of them only 1,122 live in their own home. The more the age rises, the more likely the citizens now live in their own home, so it is with the 31-40 year olds already again 4,251 and slightly above, with the 41-50 year olds make it to 7,351 happy property owners. Between 51-60 years live 6,731 Gütersloher in their own four walls and with the 61-70 year old residents one creates it still on 5,142. Not quite so many seniors spend their retirement in their own home, only 3,186 residents.
Demographic data and information for Gütersloh
Housing situation – apartment
| | |
| --- | --- |
| Housing situation | Number |
| Home | 38.244 |
| Condo | 6.056 |
| Apartment for rent | 47.667 |
| WG | 6.489 |
Data source: Federal Statistical Office
Home ownership
| | |
| --- | --- |
| Homeowner / years | Quantity |
| 0-10 | 4.141 |
| 11-21 | 5.128 |
| 21-30 | 1.122 |
| 31-40 | 4.251 |
| 41-50 | 7.351 |
| 51-60 | 6.731 |
| 61-70 | 5.142 |
| 71-80 | 3.186 |
Source: empirica / LBS Research
Development
Surrounding Area
| | | | |
| --- | --- | --- | --- |
| Households | today | 2035 | Change |
| 1 | 40.371 | 43.325 | 2.954 |
| 2 | 33.478 | 35.448 | 1.969 |
| 3 | 11.816 | 9.847 | -1.969 |
| 4 | 8.862 | 7.877 | -985 |
| 5 + | 2.954 | 2.856 | -98 |
Source: Federal Statistical Office
Gütersloh
| | | | |
| --- | --- | --- | --- |
| Households | today | 2035 | Difference |
| 1 | 52.187 | 55.141 | 2.954 |
| 2 | 28.555 | 27.570 | -985 |
| 3 | 8.862 | 7.877 | -985 |
| 4 | 5.908 | 5.809 | -98 |
| 5 + | 1.969 | 1.772 | -197 |
Statistical source: Federal Statistical Office
https://lukinski.com/wp-content/uploads/2018/09/reihenhaus-familie-vorstadt-mieten-kaufen-verkaufen-hilfe-anleitung-zwei-stock-garten-neubau-scout-24-hausverkauf.jpg
853
1280
Laura
/wp-content/uploads/2023/09/lukinski-real-estates-immobilien-logo.svg
Laura
2018-09-18 18:25:06
2022-03-01 10:21:16
Selling a house: Successfully selling your own house in Gütersloh