Buy Villa Mallorca: Where to buy?! Island tour, villa neighborhoods + realtor tips
Buy Villa Mallorca – Villa with pool, unique views of Palma, secluded coves or hotspots like Son Vida (suburb of Palma) and Port Andratx, in the west of the island. Mallorca is the buyer magnet in the Mediterranean and in Spain when it comes to real estate. There are many hotspots, but only this island combines "the big city life" with beach, nature, sun and tranquility – in the secluded villa neighborhoods. Some have been visiting the island for 5 or 10 years and know exactly in which area of Mallorca they want to buy, others are still undecided about the right location in Mallorca.
You want to buy a villa in Mallorca?
Already a big plus point of the island in advance, look at the increase in value over the last 10, 20 or even 30 years, then there is only one way: Up. The island has 3.640 km² and that's it. No matter if villa in 1st sea line or "only" with sea view. Everything that is built, renovated and refurbished takes place here on an island, bordered by the Mediterranean Sea. Accordingly, prices rise partly by 6-8% year, depending on the location of Mallorca you buy.
Villa Tour Mallorca: The most expensive neighborhoods
I was just back on the island for 4 days and wanted to take you today once, to the "most beautiful" corners of Mallorca, in terms of villas and residential real estate. We start our villa tour in the capital, Palma de Mallorca. Here you would also arrive by plane and from there, it goes to the most beautiful corners of Mallorca.
The most popular are, of course:
Villa with pool
Villa by the sea, or at least
Villa with sea view
You want to buy in Mallorca and are looking for a consultant for purchase (and upgrading)?
Just give me a call or write to me:
Why Mallorca? Sun and climate of the island
There is one central reason for Mallorca: beautiful, warm weather. In particular, wintering and renting in the summer, during the peak season, is a popular model, even for villa owners. A quick look at the statitical values:
Ø Low temperature / Ø High temperature ° C:
Winter (January): 7 ° / 15 °
Summer (August): 31 ° / 21 °
Mallorca: A-location for your villa
The Balearic island of Mallorca offers year-round feel-good temperatures. In summer you reach jin peaks 35 °, in winter 10 ° to 15 ° (in Janaur compared to Berlin -2 °). For those who want to escape from winter, for those who want sun, a dream place to live. Northeast you will also find the more pristine island of Menorca and in the southwest Ibiza.
Here is a little buyer tip Ibiza: Why Ibiza? Always 2° more and the unique volcanic island. In addition, value increases of 8-10% p.a. Read more here: Buy Villa Ibiza.
Let's go!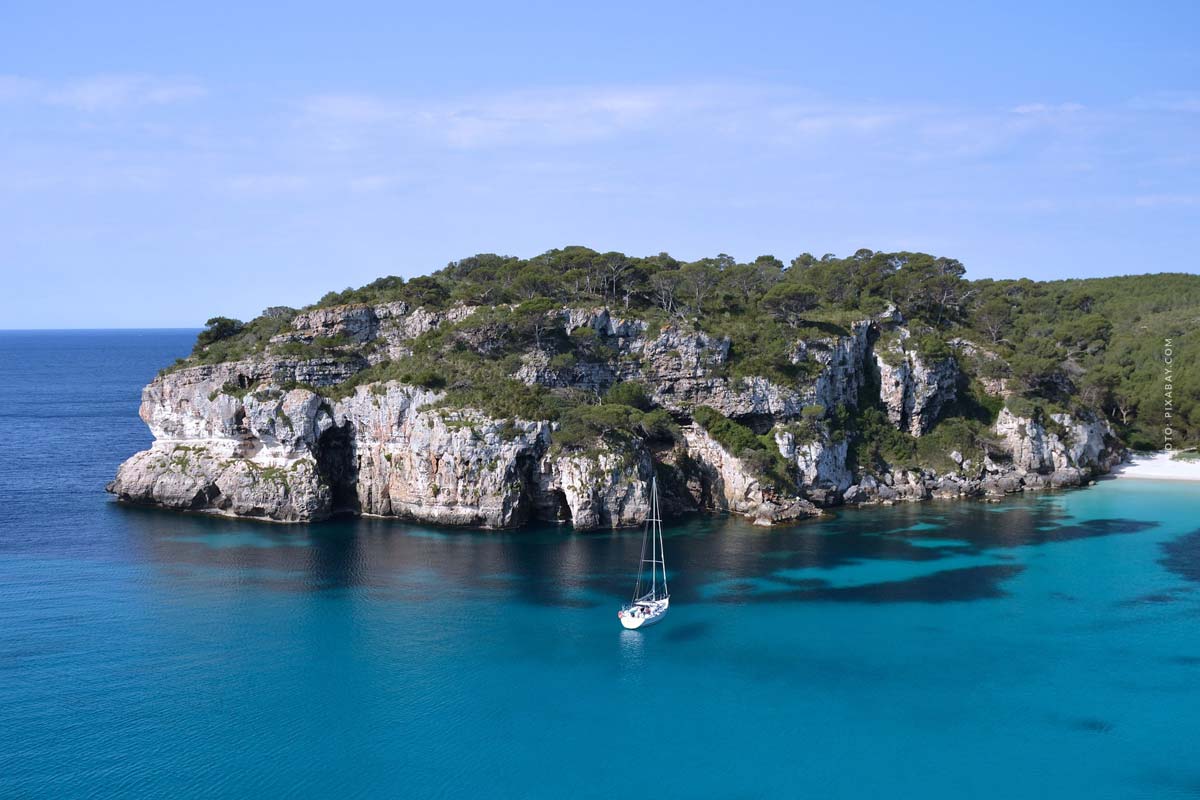 Palma de Mallorca: island capital and airport
Palma de Mallorca is the island's capital and from its "kind", quite comparable with a small city. There is both the city center with many, really many shopping streets. There are small areas that are more artistic and also golfers always get their money's worth in the climate.
Southwest exposure = midday and evening sun
The island "capital" of Mallorca is also located in the southwest of the island. Why? Here you have the most sun, in southern exposure. In the west of the island you also have the advantage of being able to enjoy the evening sun and the sunset over the sea.
So the big question is:
Where do you feel comfortable?
City Life – If you are looking for a central location, with lots of liveliness and quick access to the city and the airport, then places like Son Vida (suburb) or Costa d'en Blanes and Bendinat, just a few minutes away by car, are ideal for you!
Away from the city life, you will immediately get many tips for your villa in Mallorca.
Palma de Mallorca is:
A small big city
Very urban, from shopping to culture
Very central, airport with many destinations
Mediterranean climate
Before we start with the Villa Tour, we start with a good cafe.
Old town and Santa Catalina: cafe stop before sightseeing
Santa Catalina district – Not known for villas, but my favorite district in Palma de Mallorca, right after the city center / old town itself. From here we put with a good cafe directly over, to Son Vida, the villa district of Palma de Mallorca.
Son Vida: Palma suburb (city and luxury)
As already announced, Son Vida is the villa district of Palma de Mallorca. Son Vida is one of the best areas ever on the Balearic island. Here you will find among the highest number of villas Mallorca. The golf club is on the doorstep, as well as the old town of Palma de Mallorca and also the airport is only 20 minutes by car, across the city.

After Son Vida, there are two options:
Driving to the west – direction Port Andratx
Driving to the southwest – Cala Vinyes and Sol de Mallorca
We continue to Port Andratx, this is a place you must know in your search.
Port Andratx: Own class
On the way to Port Andratx you will also pass Cala Fornells and Camp de Mar:
Cala Fornells
Camp de Mar
Port Andratx (Arrival)
Cala Fornells: villa district on the beach
Towards Port Andratx, just before the golf club, is the small villa district of Cala Fornells. In fact, "small but nice" sums it up best. A small community, lots of land and Mediterranean Sea all around.
Camp de Mar: Golf club on the doorstep
Just a few kilometers away, Camp de Mar. Camp de Mar is also convenient for those who like to have the golf club on their doorstep. Of course, there are also properties at and on individual golf course sites, for true golf fans.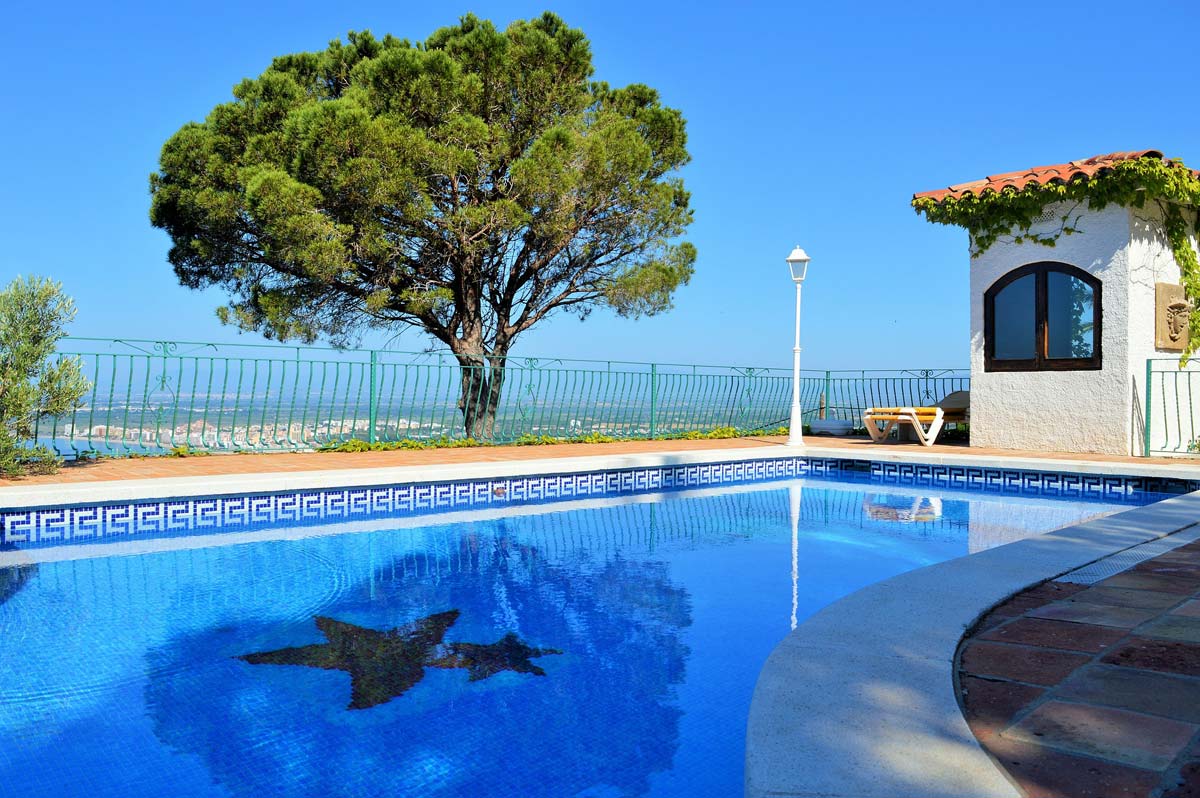 Port Andratx: harbor town and villas Area
Port Andratx is a must see! Here in Port Andratx a lot of things come together. A beautiful and large bay with mostly calm waves (tip for evenings: just enjoy the sound of the waves). You have a lot of life in the community at the port, everything from spa to shopping street. At the same time nature is in front of the house.
For boat owners also an interesting alternative to the large port of Palma de Mallorca.
The density of villas here in Port Andratx is particularly high. Accordingly, you can also find a nice villa for yourself here relatively quickly. In the smaller places that you have met before, the fluctuation is of course somewhat lower. The harbor town is extremely popular and also a dream at night, with wonderful lighting of the promenade and the two bay sides to the left and right. A villa with pool, beautiful view, some Decide to Port Andratx.
Port Andratx:
Away from Palma de Mallorca
Upscale community
Sunset = Southwest (evening sun)

A small break, a delicious meal or even on day 2, it can continue, south-west of Palma de Mallorca, south of Port Andratx.
South-west: beach, golf and tranquility
Via Bendinat and Costa d'en Blanes (which you should see), you come to the south-western part of the island. Here you will find different, small villa neighborhoods. Some with cliffs, some with sandy beaches. It is good to see all areas, so you can make an overview and decide according to your wishes.
Bendinat
Costa d'en Blanes
Palma Nova
Santa Ponsa
Cala Vinyes
Sol de Mallorca
Costa de la Calma
Bendinat: Close to the city, sunny and XL beach
On the way to Santa Ponsa, Cala Vinyes and Sol de Mallorca you will almost automatically pass through the coastal village of Bendinat.
Bendinat:
Coastal village
Near the beach (walking distance)
Close to Palma de Mallorca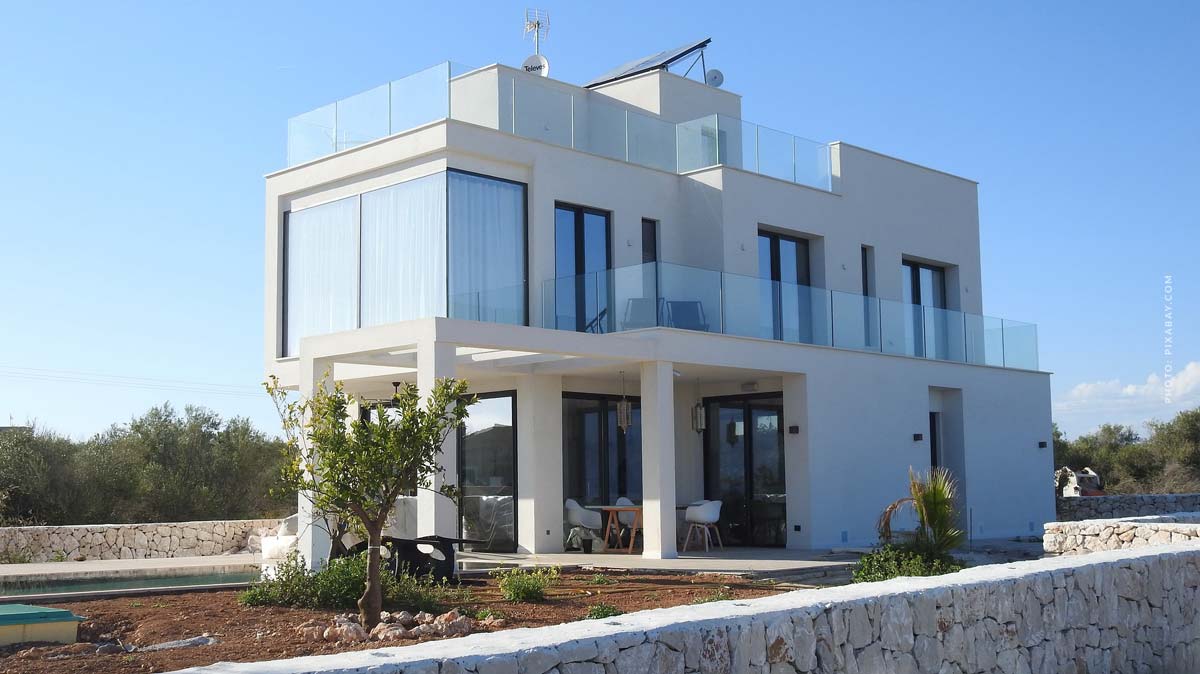 Costa d'en Blanes: Behind the beaches
Directly after that comes Costa d'en Blanes, another small villa district. Not everyone wants to be directly near the beach, because especially in the seasonal period there are many, really many people here. Close to beautiful beaches, yet slightly elevated, lies Costa d'en Blanes.
Costa d'en Blanes:
Away from the beach paths / areas
Close to Palma de Mallorca
Palma Nova: Close to the city and yet secluded
The last stop before Santa Ponsa is Palma Nova. Again a somewhat larger place, compared to Bendinat. Also popular with some and definitely worth a look on a villa tour.
Palma Nova:
Shopping facilities directly
Near the beach (walking distance)
Remote from Palma de Mallorca
Now we move on to smaller communities and communities that all have their own merits. Often it's the little things: Cliffs, sand, the view, the village street, perhaps a memory of a "first vacation." Purchase decisions are made for many reasons.
Santa Ponsa: Far away from the hustle and bustle
On a villa tour Santa Ponsa should not be missed. The area stretches along the southwest coast and on good days, you can see all the way to Ibiza from here. In the south of the municipality you will also find Port Adriano, a villa district, to which we come directly after Santa Ponsa.
Mallorca, not only beautiful from the outside, even inside the real estate you "live" Mallorca.

Port Adriano (El Toro): Extra tip in Santa Ponsa
Also interesting in Santa Ponsa is Port Adriano (El Toro). Therefore, once again mentioned separately and shown with map, in which location you need to look to find a nice villa and buy if necessary.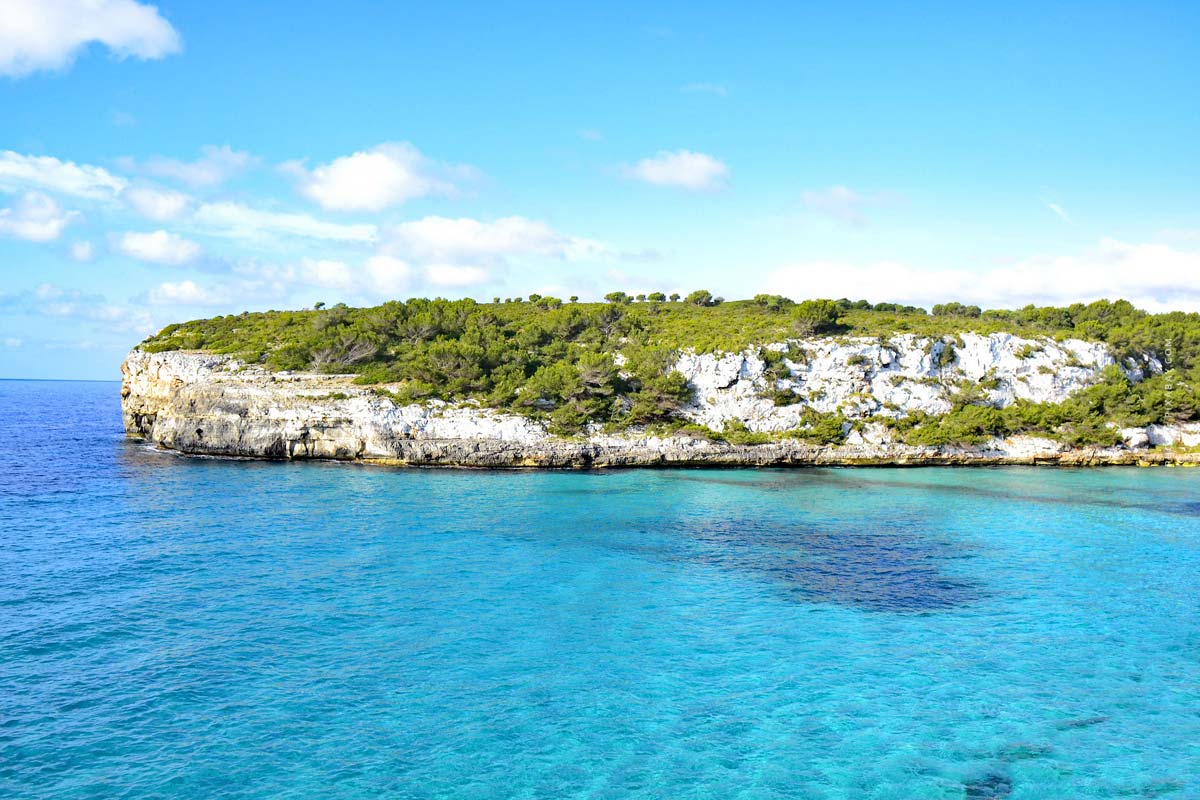 Cala Vinyes: More beach and Mediterranean Sea
Cala Vinyes is a beautiful stretch of beach and after a short jump over the tip of the island, you are already there. Although the party stronghold Magaluf is nearby, there are very nice, small villa communities in Cala Vinyes.
Sol de Mallorca: Sun of Mallorca
My penultimate tip for the southwest, below Palma de Mallorca, is Sol de Mallorca. Sol = sun, that explains for sure already a lot. It does not get much further south in Mallorca!

Costa de la Calma: Port Andratx transition / Southwest island
A little further north, already in the direction of Port Andratx, you will find Costa de la Calma. The name says it all, here you will find a gorgeous, rugged coast with cliffs (but also swimming opportunities). Costa de la Calma is the last stop on our tour in this part of Mallorca.
You could also continue the villa tour directly from Port Antratx via Costa de la Calma, towards the southwest. So you have seen all the important neighborhoods in one day.

Inland and north of the island
Of course, you can find villas not only from Palma towards the southwest island. There are also small villa neighborhoods inland and in the north that you can look at as an alternative.
Santa Eugenia
Pollenca
Santa Eugenia: Pearl of the center of the island
Very small, but exciting for those who want to go inland of Mallorca, with its own flora and fauna. Santa Eugenia is also perfectly located to make a final jump on the villa tour: Pollenca.
Pollenca: country house and finca
Finca or country house? You have the best chances in the inland of Mallorca.
This was our Villa Tour, with the main hotspots in Mallorca. As described, there are many, really many beautiful corners. But these neighborhoods are already a large part of the areas in Mallorca, which are interesting and exciting for the large part of our customers!
A little further, the north of Mallorca and its nature: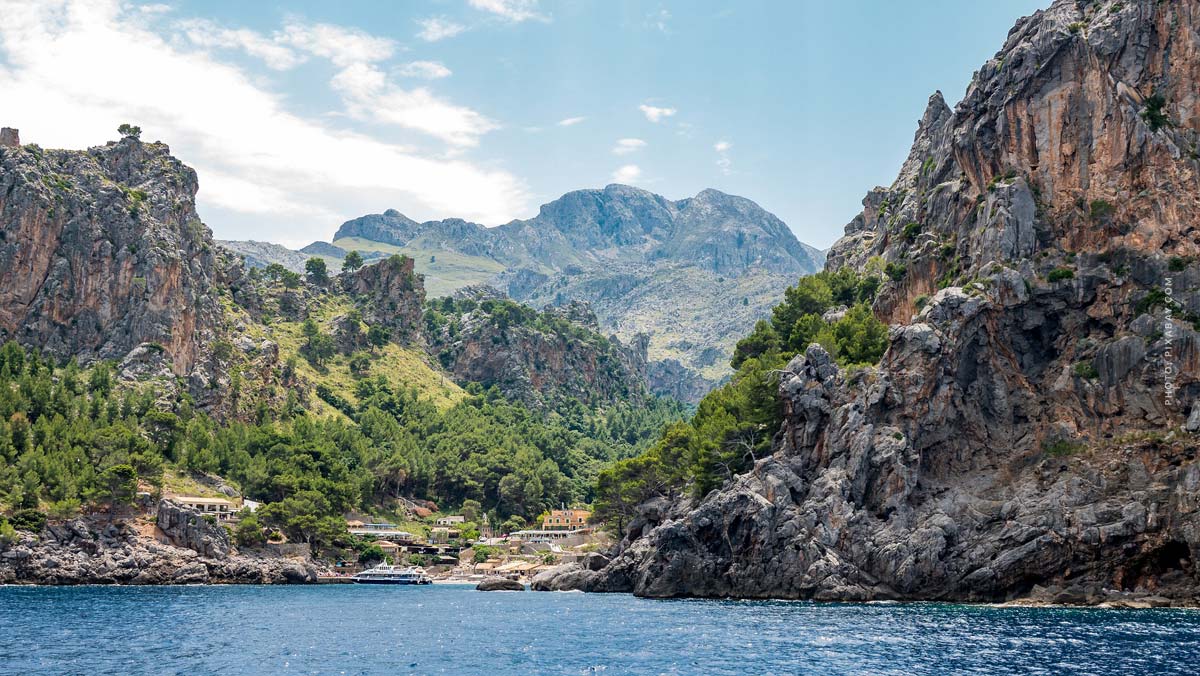 Tip! Real estate in Mallorca for golfers
Mallorca is also a paradise for golfers. Get to know the most beautiful golf courses in Mallorca here.
You can also buy real estate directly on or even on individual golf courses. From very comfortable condominiums, to villas. All you need is a good real estate agent in Mallorca.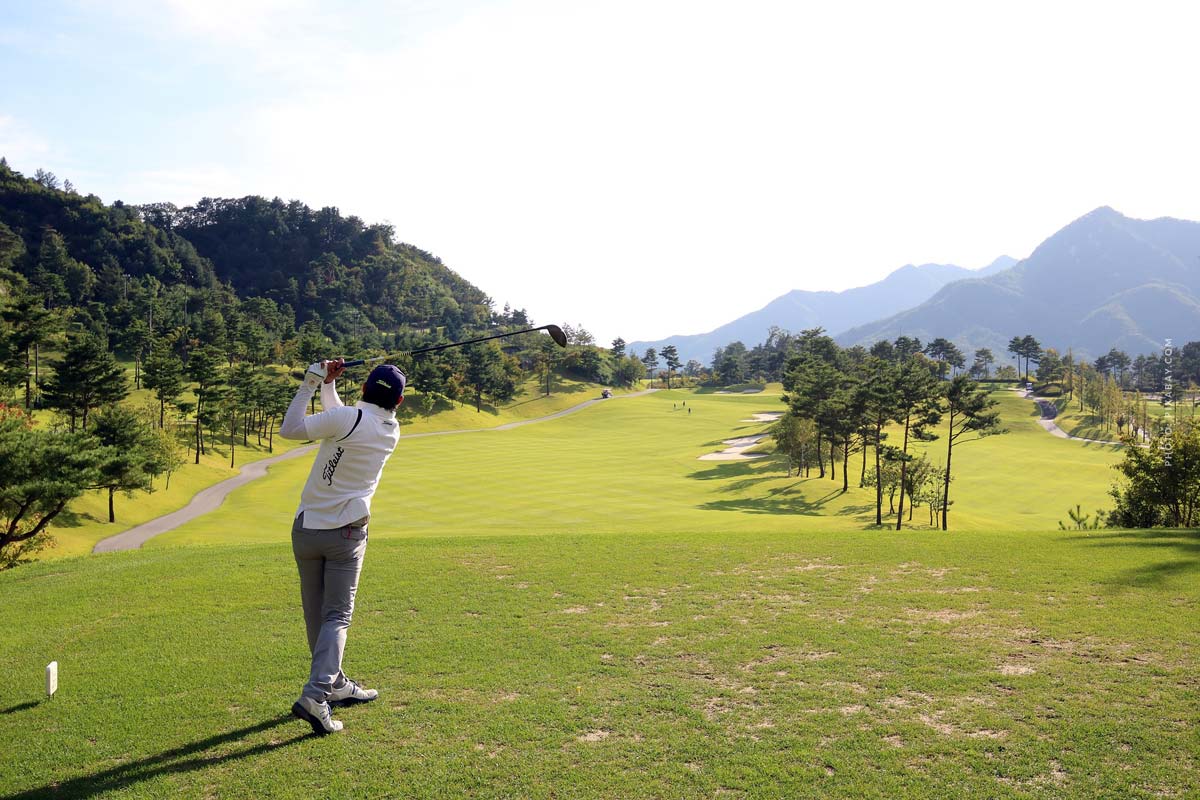 Buy villa on the Mediterranean Sea
Get to know more, Spanish hotspots of the Mediterranean here.
Ibiza: island tour and villa district
Villa in Ibiza – You want to buy a villa in Ibiza? Villa with pool, close to the beach and / or airport, quiet near the bay or close to the city with all shopping hotspots. Here you will get to know the right and important parts of the island. In addition, at the beginning I have a few common questions from my customers. Which location is worth buying according to my experience? Which parts of the island do I recommend to customers? So that you have a quick overview in Ibiza, divided into A, B and C location. Maybe you already know our Lukinski Real Estate Rating, in which we rate cities in Germany with over 50,000 inhabitants, in 3 categories: From good A-locations to more affordable C-locations. From Eivissa and gated community in Es Cubells, to Cala Vadella, to Sant Antoni.

Marbella: The "Miami of Europe" for many golfers
Villa in Marbella – Especially for golf lovers Marbella is one of the hotspots in Europe. Many call Marbella the "Miami of Europe". Pleasant to warm climate all year round and almost exclusively sun, in all seasons. Marbella is considered one of the hotspots in the Mediterranean, along with the hotspots Mallorca and Ibiza. You want to buy a villa in Marbella? I will take you to one of the most southern regions of Europe, spoiled by sun and the good life at the Mediterranean Sea.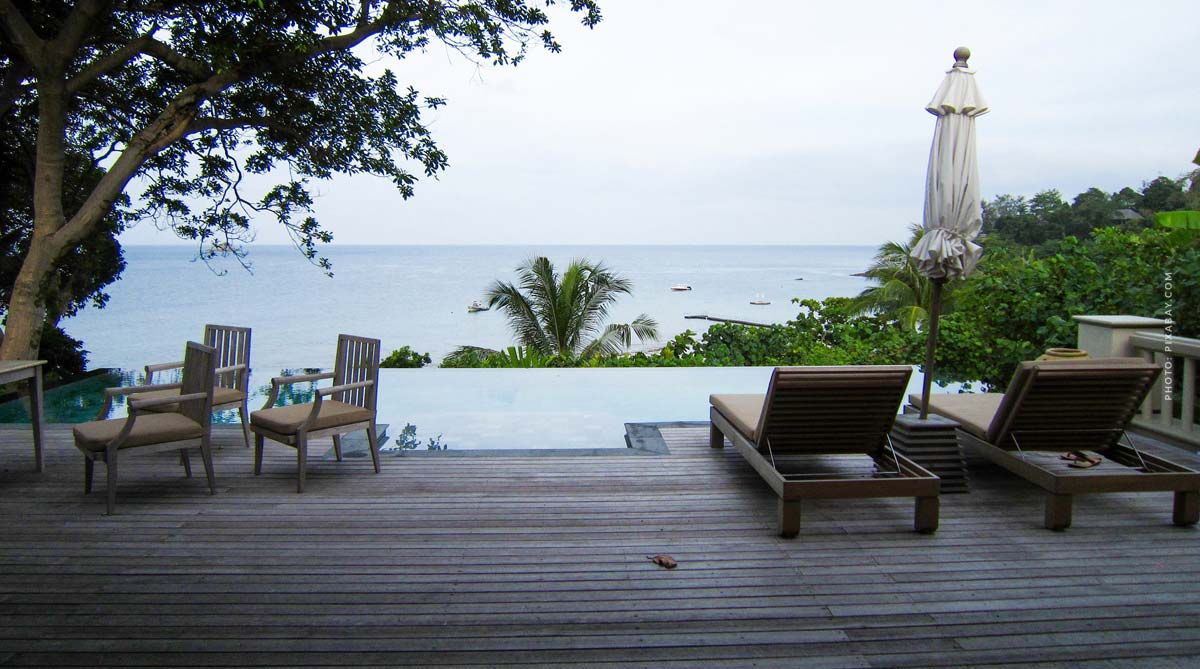 https://lukinski.com/wp-content/uploads/2022/02/mallorca-villa-kaufen-buy-realtor-makler-villa-tour-finace-landhaus-alter-stil-historisch-verkauf.jpg
798
1200
L_kinski
/wp-content/uploads/2023/09/lukinski-real-estates-immobilien-logo.svg
L_kinski
2022-02-18 11:01:54
2022-03-01 10:47:17
Buy Villa Mallorca: Where to buy?! Island tour, villa neighborhoods + realtor tips