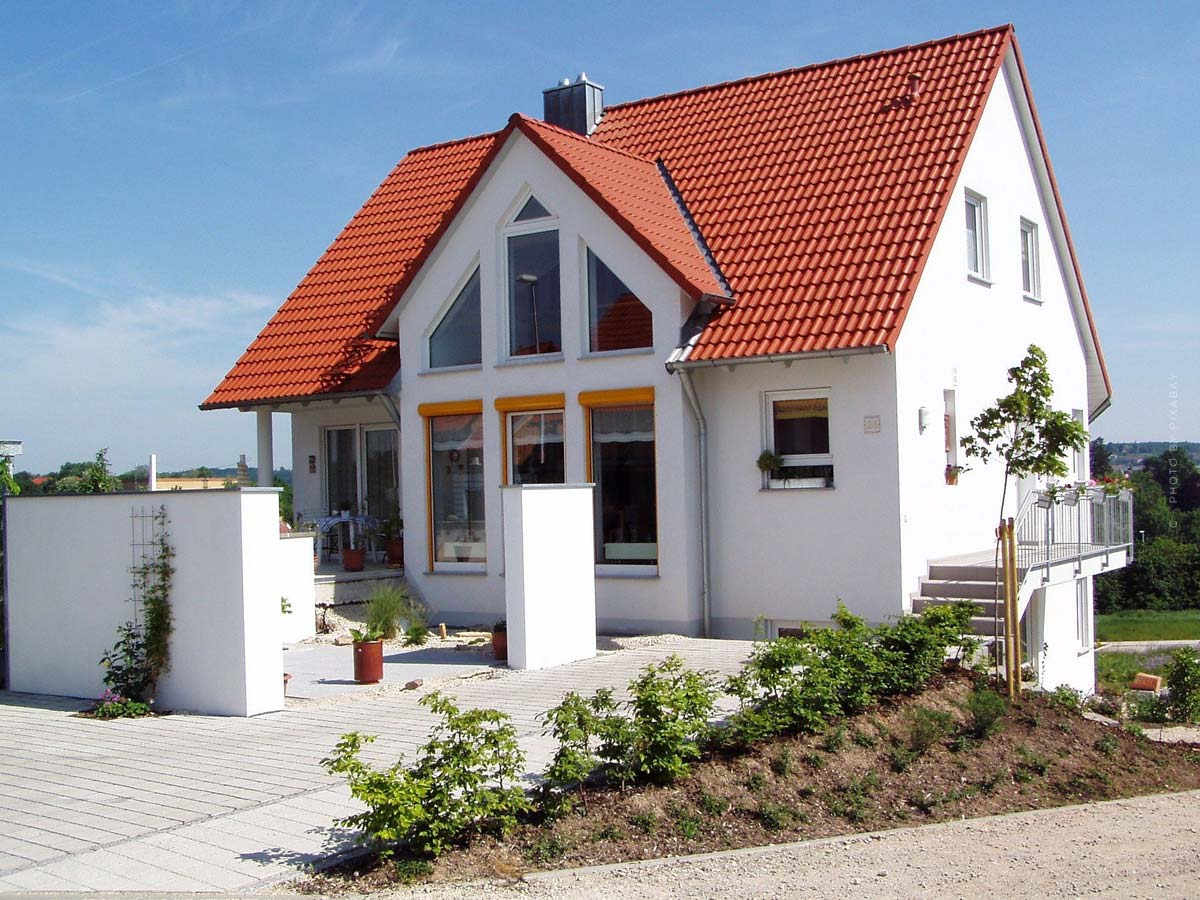 Buy rented or unrented? Advantages and disadvantages for buyers
Buying real estate: Rented or unrented? – You have found a property that suits your personal goals, but it is rented? No problem. You can also buy a rented property for your own use or as an investment. Of course, you are also free to purchase a vacant property at any time. Find out here all the advantages and disadvantages of buying a rented or unrented property!
Owner-occupancy: buy rented or unrented?
So let's assume you want to purchase the property for owner occupancy. That is, you want to buy your property, move in there directly and maybe even redesign it as the case may be. In this case, an unrented property is best suited. You save time, because you do not have to give notice to any tenant, as well as costs and effort.
Advantages with non-rented property: less costs, time and effort
But what do you do when you have found the property of your dreams and it is rented? Then you need to give notice of your own needs.
Termination of own use: Legal deadline, exceptions & Co.
Tenants may therefore be given notice of termination if they require the property for their own use. The only requirement here is to observe the statutory period of 3 to 9 months for terminating a tenant's own use.
In addition, you must provide comprehensible reasons why you need the house or apartment for personal use. This is also possible if a beneficiary needs to move in for urgent reasons. The mere desire to move in personally is therefore not sufficient. Exceptions also apply in the case of illness, old age or single parents.
Reading tip: Notice of termination of own use

Rented vs unrented for capital investments
If you acquire a property as an investment, both rented property and non-rented property bring their advantages and disadvantages.
Buy rented: No new leases or vacancies
If you want to buy a property that is already rented, this definitely offers some advantages. You don't have to look for new tenants and thus avoid the risk of a vacancy. Also, the seller can give you some information about the payment behavior of the tenants. At the same time, renting also means that you have to take over all rental agreements. This includes those that are worded incorrectly.
Here again the advantages at a glance:
No new lease necessary
Tenants are already known
Low risk of vacancy
Buy unrented: Current lease and market price
If you buy a property that is not rented out, you will initially have to reckon with vacancies, but you can also renovate and refurbish the property again directly if necessary. You can also formulate your own rental agreements here and can rent out the property for a current, market rent. Speaking of which: renovation work that serves to increase the value of the property is tax deductible – another plus point!
So, you can enjoy these advantages when buying a non-rented property:
Market price for new rentals
Independent drafting of a lease agreement
Enough time for renovation work

Bottom line: should you buy rented or unrented?
When answering this question, it depends not only on the purpose and goal of the property, but also on which advantages can be best combined with it. Would you prefer to move into the new property quickly? Then a non-rented property is associated with significantly less time, cost and effort. If the house or apartment is an investment, you must decide for yourself which next steps are most likely to suit you.
Tip. You can find more advantages and disadvantages of rented and non-rented properties on my new project for real estate buyers (Immobilien-Erfahrung.de):
https://lukinski.com/wp-content/uploads/2021/02/einfamilienhaus-bauen-kaufen-verkaufen-mieten-kosten-finanzierung-definition-grundriss-kosten-vorteile-nachteile-checkliste.jpg
900
1200
Laura
/wp-content/uploads/2023/09/lukinski-real-estates-immobilien-logo.svg
Laura
2021-10-04 05:21:17
2022-03-01 10:55:53
Buy rented or unrented? Advantages and disadvantages for buyers