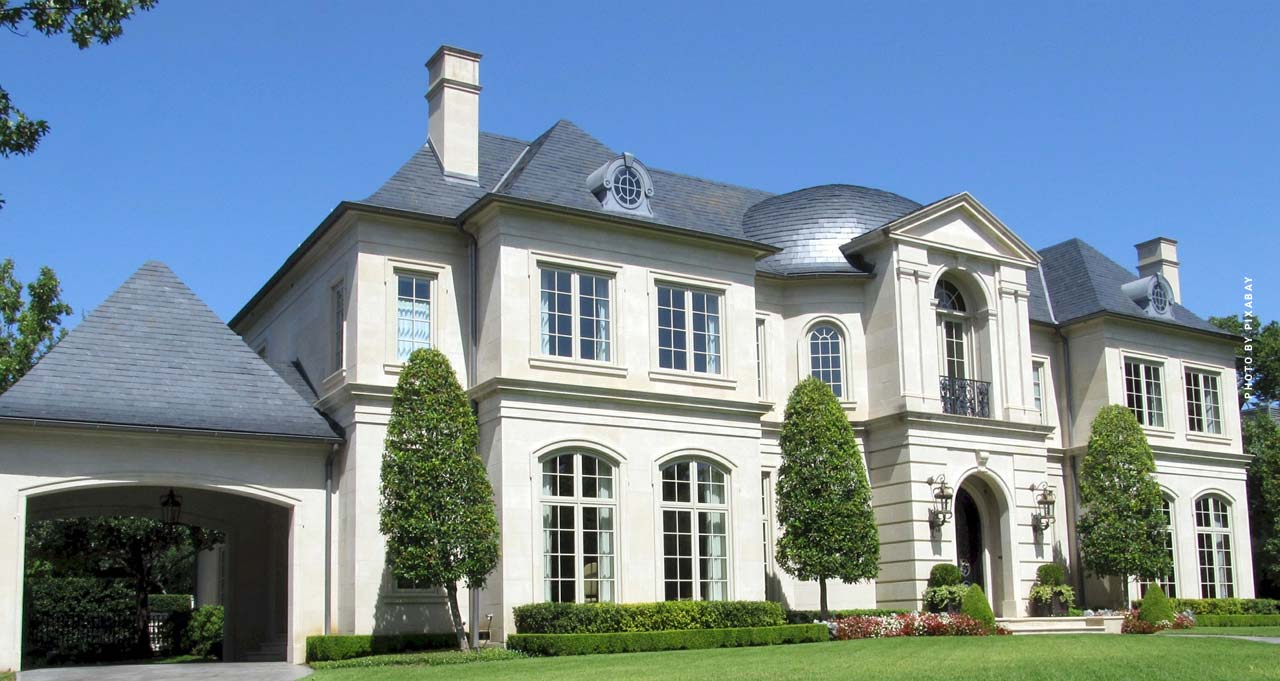 Sell property in Wilmersdorf (Berlin): House, apartment, city villa
Selling property in Berlin-Wilmersdorf – the well-kept residential area near Berlin-Steglitz and Charlottenburg is becoming increasingly popular. From historic villas to exclusive new buildings, everything can be found here. Are you planning to sell your house, your apartment or your apartment? Selling an inner-city property, such as in Wilmersdorf, is not so "easy" and is quite different from the sales processes in the suburbs of Berlin, such as Wannsee and Schöneberg. So that you too can sell your property lucratively and without any problems, we have all the important information and tips on the sales process here. In addition: Everything you need to know about property valuation, off market and co. Welcome to Berlin-Wilmersdorf! Back to: Selling property in Berlin.
Berlin-Wilmersdorf: Green district near the centre
The German capital Berlin is not only a metropolis of art and culture, but also the hub of European business. As one of the most international locations in Europe, both German and global companies are at home here. Thus, not only many entrepreneurs and investors are drawn here, but also families, young professionals and students. The growing job market, the diverse cityscape and the colorful life of the city make Berlin an attractive place to live. Whether a luxurious villa in Berlin-Wannsee or an exclusive apartment in Wilmersdorf – everyone is at home in Berlin.
District: map and location
The green district of Wilmersdorf is located southwest in the city between Charlottenburg and Schöneberg. Both the legendary Kurfürstendamm and the upscale Grunewald are nearby, which is why this residential area is not only one of the most well-kept in the city, but also one of the most historic.
Sell real estate: Apartment, house, apartment building
A property sale always involves a lot of planning and time. After all, professionally presented properties are not only the quickest to sell, but also the most efficient. From the appointment with the real estate agent to the coordination of the viewing appointments to the purchase contract – to sell your property successfully you need a lot of know-how, sales talent and negotiating skills. Here you will find all the guides and tips at a glance:
Before the sale, however, the valuation of the property must first be carried out:
Real estate valuation: Valuation for the sale of real estate
During the real estate valuation, the purchase price of the property is determined. Determining the purchase price is one of the most important steps in selling real estate. If the price is too low, you are giving away money. If the price is too high, it alienates the real prospective buyers. But how can you value your property correctly? Here it depends not only on the different types of apartments or houses, but especially on one thing:
Location, location, location
The year of construction and the equipment of the property, as well as the infrastructure of the residential area are also important factors in the property valuation. Learn more here:
First class & well maintained residential area: Popular residential areas
Wilmersdorf is probably one of the greenest districts in Berlin – the Grunewald forest covers almost half of the district's total area. Another superlative is the high property prices. With a few exceptions, Wilmersdorf is a prime, well-kept residential area. Wilmersdorf includes Schmargendorf and Grunewald with very divergent residential structures. The chic Grunewald with its spacious villas, the small-town-like Schmargendorf and the more densely built-up Wilmersdorf are unequal siblings. In addition to well-preserved Wilhelminian style buildings, the quarters are now interspersed with numerous new buildings, which does not detract in the least from Wilmersdorf's popularity.
Exclusive quarters can be found in the districts of Grunewald, urban neighbourhoods in turn in the city locations of the district.
High quality of life, Grunewald and sustainability
You would like to sell a property in Berlin? Wilmersdorf has a high purchasing power compared to other districts in Berlin. The district offers exclusively good to very good residential locations. Civic-minded neighbourhoods and the high quality of life resulting from the proximity to Kurfürstendamm and the Grunewald forest characterise a sustainable investment climate. Rental prices and purchase prices are showing constant increases, with a slight decline in the volume of supply.
Investors can still take advantage of catch-up effects in the existing and new construction segments.
The average purchasing power in Wilmersdorf's A locations is higher than in urban A locations.
Moderate but constant increase in asking rents.
Constant increase in purchase prices despite growing competition from new construction (high quality of old buildings)
Very good quality of life and high local recreation factor. Low environmental impact.
Flair of the quarter: Most beautiful streets in Europe
A worldwide unique residential project, "the snake", was realized with a motorway superstructure in the district of Schmargendorf in the 1970s. Not far away are Rüdesheimer Platz and the surrounding Rheingauviertel, which was planned and laid out in the English country house style. In 2015, the "New York Times" chose Rüdesheimer Straße in Wilmersdorf as one of the twelve most beautiful streets in Europe. The most expensive streets in Berlin are also not far away from here.
The residential area along Uhlandstrasse is also very popular, with many high-quality new construction projects having been built in recent years. The apartments in the core areas around Ludwigkirchplatz and Olivaer Platz are mostly very large and luxuriously designed. The Wilhelminian style houses captivate with beautiful facades and well-kept front gardens.
Other popular neighborhoods in Wilmersdorf include:
Schmargendorf
Rheingauviertel
Uhlandstraße
Ludwigkirchplatz
Oliva Square

Real estate sale in Wilmersdorf: Villa, apartment house & Co.
Wilmersdorf is very conveniently located in the centre of Berlin and therefore properties in Wilmersdorf are first class connected to all important things of daily life. Schools for children of all ages can be found in Wilmersdorf, as well as shops and doctors. In Wilmersdorf you will find everything that residents could wish for. Thanks to the excellent public transport connections, Wilmersdorf residents can also reach other districts in no time.
In Wilmersdorf you will find everything that residents could wish for.
Wilmersdorf is home to high-priced traditional West Berlin locations. Investments show a high potential in terms of target groups in the different building typologies:
Compact apartments in complexes built in the 1920s and 1930s: Small Silver Ager Households
Classic apartment buildings from the Wilhelminian period: High-income households
High-quality, also smaller city villas, both as new buildings and from the Gründerzeit: Households with above-average incomes
Single-family homes and villas: Households with above-average income
Individual marketing
Berlin in Focus: The Perfect Neighborhood – Statistics
Quick access to doctors, a variety of shopping, sports and fitness facilities, as well as safety and infrastructure – there are many reasons to move to Wilmersdorf. Especially in old age, the district offers everything you need for your later retirement.
You can find a detailed overview here:
Quick accessibility of doctors & Co: 52%
Shopping facilities: 49
Safety from crime: 56%
Good transport connections: 51
Accessibility: 38%

Private sale or real estate agent?
What can the real estate agent do more than the private house seller? – Properties in Berlin-Wilmersdorf only remain on the hotly contested real estate market for about a month. The level of purchase prices for houses and apartments in the district is correspondingly high. So the question arises: why work with an estate agent at all when selling? Placing an ad on the real estate portal, taking phone calls from interested parties and inviting them to view the property: given the demand situation, there's no need for an estate agent. Or do you?
The most common mistakes when selling a private house
Incidental costs, lack of time and poor organisation – There are a lot of sources of error when selling property that you should avoid at all costs. You want to buy a property and are in a hurry to sell your current property? Or are you planning to buy an apartment building and then rent it out lucratively?
Whatever the reasons, it is essential to avoid the following mistakes if you want to sell your current property quickly and efficiently:
Poor preparation (e.g. lack of knowledge of the local real estate market)
The selling price of the property is incorrect (such as "purchase price at that time + x%)
Indiscriminately "plaster" marketing portals and advertising pages
Only be available to the interested party at selected times
Conceal possible defects
Underestimate additional costs (such as for an appraisal, renovations, etc.)
Leave the purchase contract only to the notary
In addition, most homeowners lack emotional distance from their own property. That is why the selling price is often rated higher by the owner than it actually is.
With the broker to success: Advantages
If you have no or little experience with the sale of houses or land, you should definitely consult with a reputable real estate agent. A good estate agent will not only support you with the property valuation, the organisation of the sale and the transaction, but will also advise you on the topics of financing, tax-free property sales & Co! Here we show you what services you can expect from a professional real estate agent:
Customer file with liquid prospective buyers
Interested parties from all over Germany
Profound knowledge of the local real estate market
Professional and objective determination of market value
Non-binding and free initial assessment and initial consultation
Complete cost transparency for all stages of the sales process
Costs only arise with a successful sale
All services of a qualified and certified brokerage office
From the exposé to the negotiated purchase contract
Accompaniment of the conclusion of the contract at the notary
Off Market: Security through discretion
Many private property sellers are reluctant to trust an estate agent to handle the sale, and not just because of the cost. They fear that the broker's work will make the sale too public. For whatever reason neither neighbours, nor friends and acquaintances should find out about the intention to sell: Discreet brokers organize their work so that the privacy of the seller is protected to the maximum.
Off market enables discrete processing
Real estate agents who specialize in off market can be found in all districts of Berlin: From the elegant villa suburb Wannsee to Charlottenburg and Kreuzberg to Wilmersdorf.
What are the advantages of an off market sale?
No sales signs on the house and in the garden
Discussions between seller and broker only possible on a scheduled basis and on neutral ground
Placement of the property in exclusive portals without any reference to the exact location and the seller
Sale of the property only to selected and previously intensively tested customers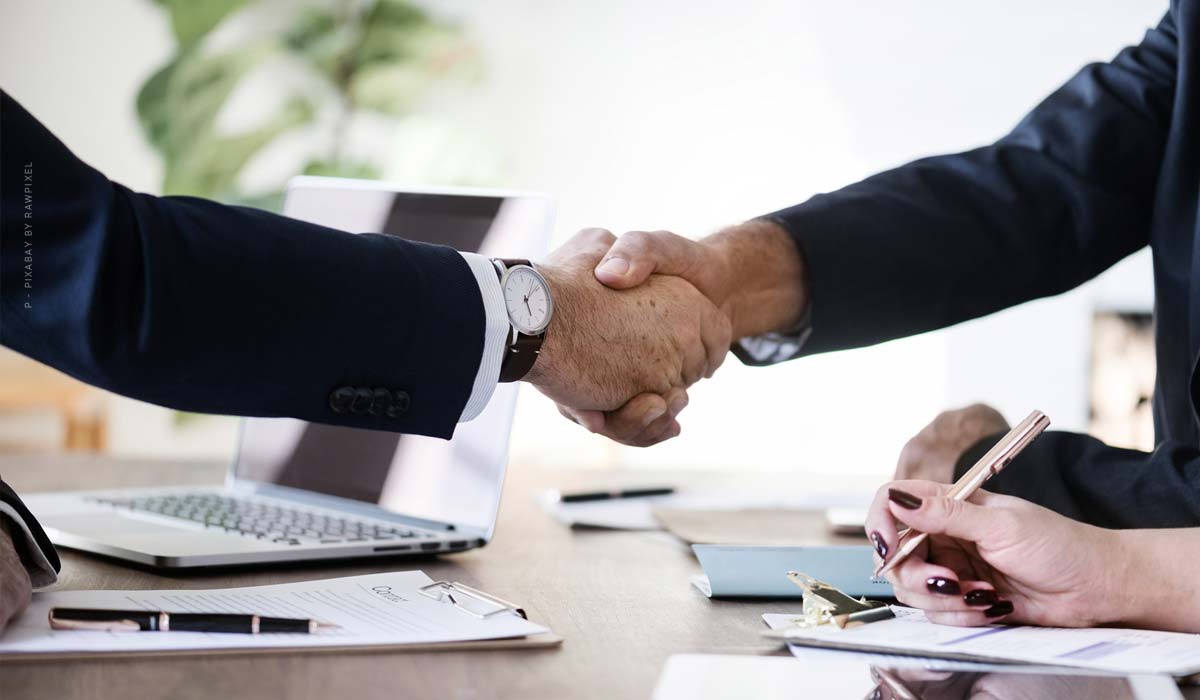 Increasing value through renovation: Is it worth it?
For many home sellers, the question arises: should the property be renovated before it is sold? This question is difficult to answer without having seen the house beforehand. In the context of an initial inspection, there is in any case a qualified answer. One thing is certain: a property in good overall visual and technical condition increases the sales price and the chances. Mostly the costs for a renovation are overestimated by the buyer and underestimated by the seller in order to adjust the selling price to the respective interests.
A property in good overall visual and technical condition increases the sales price and the chances.
Tip: All common facilities of the house (heating system, hallway, basement, facade, roof, etc.) should be in perfect and well-maintained condition. By the way, this also includes the garden! Whether, on the other hand, a major energy refurbishment is worthwhile before the sale, because it would noticeably increase the sales price, for example, must be decided on site in each individual case. If you decide to renovate or even completely rebuild your property, we advise you to get the expertise of a craftsman, architect, etc. for this. Only in this way will your modernisation measures be a complete success and lead to an increase in value.
Conclusion: Brokerage pays off in the "hot" market
Berlin-Wilmersdorf is one of the most sought-after residential locations in the capital. This has a very beneficial effect on sales prices, but for the seller it means a whole lot of expertise for a successful transaction. Because just as well as you as the seller want to achieve the highest possible price for your property, the buyer wants to push the price down in favour of later returns. This is where the knowledge and experience of professional real estate experts are in demand.
Berlin: Real estate in the capital
Capital, university city, historical stronghold and as an international location an attractive place to live for families, couples, singles and students. Accordingly, Berlin faces a continuously growing population due to immigration.
Berlin property market: Overview
Berlin offers everything from fashion, art, finance, start-ups, and the list goes on. There is hardly a person who would not find their passion in this city of 3.75 million. This is also evident in the sprawl of the city and the different districts. For this reason it is often described as' many cities in one'. A walk through Berlin-Mitte is very different from Kreuzberg and Prenzlauer Berg is not often confused with Zehlendorf.
Buy, rent and sell real estate in Berlin – Berlin is not only in Germany the "place to be" when it comes to real estate, in all of Europe and worldwide Berlin is known. Next to London and Paris, Berlin is the hotspot in Europe for Europeans themselves, tourists and real estate investors. Here you will find the big overview, on the subject of buying, selling, renting, investment and everything else you need to know about the Berlin real estate market.

Selling real estate in Berlin: house, apartment and land
As an international location, Berlin is an attractive place to live for people from all over the world. While the district of Wilmersdorf in Charlottenburg convinces with its well-kept green spaces, the residential areas of Prenzlauer Berg and Weißensee in Berlin-Pankow inspire with their unbeatable prices and central location. You want to sell your apartment, your apartment building or your property in the world metropolis Berlin? With our free guides and tips on the topics of real estate sales and property valuation, you are well prepared. Back to overview: Selling real estate in Berlin.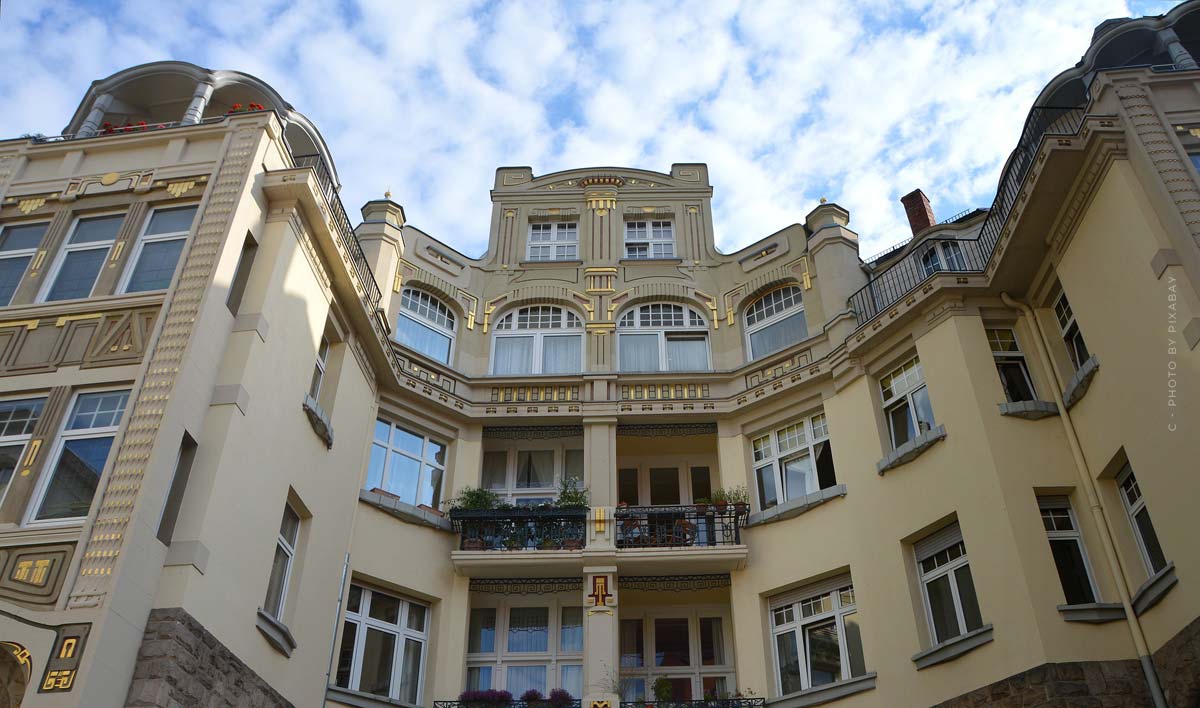 Living in Berlin: Popular residential areas
We present the most beautiful districts of the German capital and tell you where you can buy the best, highest quality and most exclusive properties to set up your new home, or which districts are best suited to invest in a property as an investment. Here we present the most popular residential areas – from upscale Grunewald to charming Schmargendorf and quiet Dahlem to historic Charlottenburg. Back to overview: Living in Berlin.

https://lukinski.com/wp-content/uploads/2020/01/miami-realtor-usa-makler-immobilie-real-estate-architecture-mansion-1560-square-meter-private-area-privatsphare-villa.jpg
681
1280
Laura
/wp-content/uploads/2023/09/lukinski-real-estates-immobilien-logo.svg
Laura
2019-10-27 15:44:20
2022-04-03 08:28:46
Sell property in Wilmersdorf (Berlin): House, apartment, city villa