Market Analysis / Validation: Business Idea and Competition – Setting Up Your Own Business Part 7
Business idea and competition – First google, then found! People come to me all the time and say "I have a brilliant business idea!", "There's never been anything like it!", "No one would think of it!". Not true. The wheel has already been invented. Even Jeff Bezos, who is about to build the first permanently inhabited station on the moon for onward travel to Mars, is not the first on the moon. Honestly, everything (99.999%) has been there before. Starting off with the phrase, "no one has ever come up with that before" is usually a bad way to go. Because usually you're not reinventing a product, you're extending it, usually just with a nice product packaging or a new restaurant brand. Very few startups bring real innovation. Here you come back to: Founding a company.
Business idea – Market analysis with search engines
So before you waste time conceptualizing, trust search engines like Google, Yahoo, Bing and Duck Duck Go Go. Here you get the best and fastest market analysis ever available to you as an entrepreneur. In the past, entrepreneurs had to scour phone books, request product catalogs from wholesalers. Find out how big your competition is and what their activities are, from product development to marketing. Pricing also plays a big role, because if you are too far above the market price, it will be hard to attract customers. So you need to align yourself with the existing market price.
Business idea – market analysis through competition
At the same time, you should develop a sense for the situation of the competition. Of course, everything always looks positive on the outside, but are appearances really true or are there problems? Learning from the mistakes of others will save you a lot of time. If you discover weaknesses in your competitors' business models, you can use them profitably for yourself in two ways: You can adapt your product or service accordingly so that your product is the only one that no longer has this flaw / offers the missing function and you can of course use this circumstance in your marketing concept to create a USP for yourself! The most important questions of the competition check at a glance:
Are there other developments in "your" direction?
Who are your competitors?
How much do your products cost with the competition?
What are the biggest strengths and weaknesses of your competitors?
What are your company's weaknesses compared to key competitors?
→ How can you counter these weaknesses?
Success: No one believes in you
In fact, somehow everything has been there before. Many let the competition out of their sight or talk down the performance of the competition. "There's no point!", "It's all bullshit!", "We do it much better!". Fact is, rather learn from the mistakes of others than make mistakes yourself.
Extrapolation: 0.5% makes the difference
Therefore, you should always keep an eye on the competition. Never think you are more brilliant than everyone else. The difference in success in the long term is often only 0.5% performance between top people with the same starting conditions. Whoever manages to be 0.5% better than the competition in the long run will get the most orders and customers over the years. The secret recipe. If you earn 10,000 € every week and manage a continuous increase of 0.5%, the return is amazing.
Week 1: €10,000
Week 2: 10.050 €
…
Week 20: €11,048.96
…
Week 56: €13,222.07
After one year, you have already earned over 3,200 € more than your competitor every week. Calculated on a monthly basis, you now have 13,000 € more at your disposal, and in the coming year, if conditions remain the same, you will already have over 150,000 € extra. That is for "only" 0.5% more performance.
Development, errors and learnings
That's why it's so important to look at developments in your own market, not only with your customers but also with your competitors and rivals.
At the same time, you should not only look at the mistakes of your competitors, but also learn from their successes.
Learnings from mistakes and successes can not only be derived from the direct competition but also from other companies that offer a completely different product, e.g. through similar concepts (logistics, recruiting, personnel management, marketing, etc.). It can be internal to the industry, just as the muesli bar can profit from the protein shake marketing concept, but also external to the industry, e.g. adopting the bonus system for customers of a bank for your own household goods start-up.
Take your competition seriously
Learn from your competition
Ignore your competition
Ignore your competition? A third of your mental work should go into freeing yourself from the competition. Sometimes you have to completely free yourself to find new ways. That's why it's also important to learn to forget about others for a little while. Focus on you and your business model. If you constantly orientate yourself on other companies and products, your product will experience little innovation and will therefore hardly differ from the competition. Keyword USP.
Current status, development and positioning
Before it now comes to marketing and advertising, you reflect once again very carefully whether your business idea with the new knowledge gained through the customer analysis and the market analysis really delivers what it promises.
Does the idea fit the development of the industry?
Are you entering a growth market?
Have you actually found a market niche?
Know the pros and cons of your idea from a market perspective?
Do you know your potential customers?
Are there enough buyers in the market for your idea?
Do you know your edge over the competition?
Reality Check: Market and Sales! Last but not least in the Reality Check, three questions that determine the success of the market launch:
Are you prepared for possible reactions from the competition?
→ Ex. trademark and lawsuit
Will you be able to get your price in the market?
Do you know how to shape sales and marketing?
The transition to the topic of marketing, advertising and winning customers. Now that you have cleared up the last doubts, it's time for your marketing.
Guidebook: Setting up your own business & business plan
You want to start your own business as a real estate agent or with another business idea? We support you with tips on your business plan and concept. Whether self-employed full-time or part-time self-employed: If you want to start your own business, you have to think about many things, in advance and in the operational business. From the right idea to health insurance – what do you have to consider when you want to become self-employed?
There is no education or training for entrepreneurs. One is or is not a managing director. What is always important is your own ambition, because that is the only way to improve every day.
The topics at a glance:
Product / Service: USP
Market Overview: Customers & Competition
Reference customers: Positive image transfer
Market analysis / validation: business idea
Marketing concept: Sales
Advertising: Google Ads, SEO, Newspaper, Radio?
Marketing: Media advertising, costs and CPM
Marketing: trade fairs, training courses and trade advertising
Marketing: sales talk, telephone call and psychology
Marketing: promotions, discounts and special offers
Marketing: Social Media and Online Advertising
E-business: electronic commerce in the enterprise
Cooperations: Cooperative Principle
Financial planning: capital and financing
Here you come back to the overview: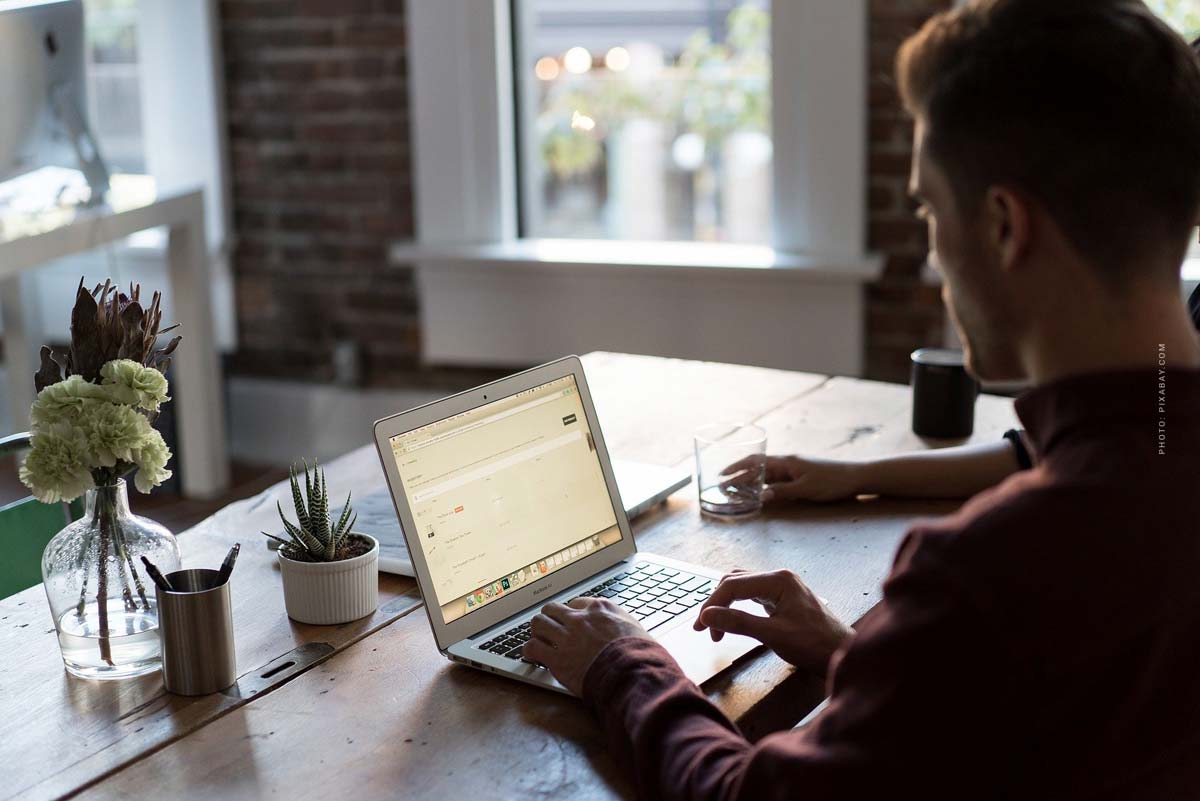 https://lukinski.com/wp-content/uploads/2019/01/verkaufspreis-ermitteln-berechnen-sofort-anonym-online-makler-einfamilienhaus-garten-grundstueck.jpg
365
701
Laura
/wp-content/uploads/2023/09/lukinski-real-estates-immobilien-logo.svg
Laura
2019-08-30 07:00:59
2022-03-01 08:53:53
Market Analysis / Validation: Business Idea and Competition – Setting Up Your Own Business Part 7