Investment Istanbul (Turkey): Real estate as an investment? Economy, GDP + Development
Real Estate Istanbul – As we have already reported, the real estate sector in Istanbul, in the last decade, accounts for about 8.4 percent of GDP. The total amount of investment in the real estate sector was recently a gigantic 5.9 billion USD / year. Measured against the economic management of Turkey, an immense investment sum, which is brought here for the building of new dwellings & Co. into play. But is Istanbul worthwhile for investors? A look at the facts and figures of the country and its capital, Istanbul. Back to: Real estate agents Istanbul.
Turkey: Economy and State
Investor infrastructure, political development, inflation & co. A comprehensive look at Turkey as an investment destination.
In summary: Istanbul in numbers
Total number of home sales in Turkey between 2013 and 2018: 8 million.
Total housing stock in Turkey in 2018: 34.2 million.
Total number of house sales to foreigners in Turkey between 2013 and 2018: 134,000
Class A office supply in Istanbul in 2019: 5.7 million square meters
Active gross leasable area in shopping malls across Turkey in 2019: 14.5 million square meters
Total logistics real estate stock in Istanbul in 2019: 4 million square meters
Source: Investment Office of the Presidency of the Republic of Turkey
Infrastructure: airports, railways, bridges
If you invest in Istanbul, you'll be in the city in no time. Turkey has been investing large sums in the development of its infrastructure for a long time. In the years around 1990 to 2000, many new airports were built in the country. In 2010, there were 99 active airports in Turkey.
Investments in the road and aviation sectors will continue in the coming decades, as can be seen above from the large investments. According to the Ministry of Transport, it appears that the Erdoğan government will rebalance its policies in the infrastructure sector and build at least 10,000 kilometers of high-speed rail lines.
Chinese companies in particular are helping to finance the projects. Double-track railways between Ankara and Istanbul and between Ankara and Konya are currently under construction.
Of great importance in the infrastructure sector, Istanbul has become an "infinite city" where not even the construction of a third bridge connecting Europe and Asia will solve the complex traffic problem.
The infrastructure is certainly needed, after all, the Turkish state is growing continuously.
Population: Forecast 2024
Stability also often lies in the reproduction of the population. This is where the intergenerational contract kicks in. Here you can see the total Turkish population from 1980 to 2018 and forecasts until 2024 (in millions of inhabitants).

You can find more statistics at Statista
Political development: party and leadership
Turkey is a constitutionally secular republic. Actually. President Recep Tayyip Erdogan's Justice and Development Party (AKP) has pushed an Islamist agenda and eroded democracy piece by piece.
Erdogan further consolidated his power after the 2018 elections, allowing an AKP coalition with the Nationalist Action Party to retain control of the unicameral National Assembly. While Erdogan won a narrow victory for a second four-year term as president.
25 percent still work in agriculture
Turkey's largely market-based and diversified economy is driven by its industrial and service sectors, but traditional agriculture still accounts for about 25 percent of employment.
Although the economy has proven resilient in the past, political instability has blocked necessary reforms, and a currency crisis and recession in 2018 have put the country under severe pressure. The resilience of the Turkish economy is due to sound public finances, well-capitalized banks, and a dynamic and diversified private sector.
Until 2018, economic growth was pretty much always stable. Until a currency and debt crisis plunged the economy into recession.
Inflation rate: Forecast 2021
Inflation rate from 1980 to 2019 and forecasts to 2021 (year-on-year).

Reforms: Labour market and justice
The economy thus requires reforms to make the labor market more competitive. More urgently, the government will need to strengthen the effectiveness of the judiciary and the fight against corruption, both of which were damaged after the crackdown following the 2016 coup attempt. The event also caused major waves in Germany.
The most famous case is probably the arrest and imprisonment of journalist Deniz Yücel. But the Jan Böhmermann case also made headlines, due to "lese majeste", a remnant in the German legal code that has since been abolished by the case.
Unemployment rate
Unemployment rate from 1980 to 2018 and forecasts to 2021:

Rating: Fragile States Index (FSI)
Assessment according to the Fragile States Index (FSI) from 2010 to 2020.

You can find more statistics at Statista
International market position & growth
Turkey's largely free market economy is driven by industry and increasingly by the service sector, although the traditional agricultural sector still accounts for about 25% of employment, as described earlier.
Out of 137 countries covered in the 2017-2018 Global Competitiveness Index, Turkey ranked 53rd, down two places from 2016-2017 but still higher than the historic low of 43rd in 2012.
The depreciation of the lira in 2017 helped Turkish exports, and the government stimulated domestic demand by strengthening monetary and fiscal policy.
The government is playing a more active role in some strategic sectors and has used economic institutions and regulators to target political opponents, undermining private sector confidence in the judicial system.
Credit rating: reduction by rating agencies
Between July 2016 and March 2017, three rating agencies downgraded Turkey's sovereign credit rating, citing concerns about the rule of law and the pace of economic reforms.
Economic impact of the crisis

German-Turkish trade relations

GDP (Gross Domestic Product): Current
What do the latest figures from the Turkish Statistical Office tell us?
The growth rate deteriorated in 2018, but the 2019 figures also give pause for thought. Data released in March 2019 from the statistics office show the effects are carrying over. After a sharp contraction in the previous quarter, which was 3%, as value added fell by 8.7% in the construction sector, 6.4% in industry, 0.5% in agriculture and 0.3% in services.
Gross Domestic Product (GDP) fell from $851.5 billion in 2017 to $784.1 billion in 2018. In the fourth quarter of 2018, GDP was $184.9 billion, which is the lowest amount since the first quarter of 2017, when it reached $175.9 billion, while GDP per capita at current value in 2018 was about $960,000 dollars.
GDP forecast 2024
Gross domestic product (GDP) in current prices from 1980 to 2018 and projections to 2024 (in billions of US dollars).

Here you can see real gross domestic product (GDP) growth from 1980 to 2019 and forecasts to 2021 (year-over-year).

GDP per capita: real growth for inhabitants
GDP is a top indicator of the overall economy, but what do individual residents get out of it? Is GDP per capita rising or falling? Here you can see the gross domestic product (GDP) per capita in current prices from 1980 to 2018 and forecasts to 2024 (in US dollars).

Factor: Tourism
Agriculture, industry, services, all important sectors of Turkey. Looking at the country as a whole, one sector in particular stands out, tourism. Already a large part of Turkey's GDP. But by 2028, Turkey should be able to increasingly detach itself from tourism, as seen here. This is the evolution of the direct and total contribution of the Turkish tourism sector to GDP from 2012 to 2028 (in billions of euros).
2012: 35,54 %
2018: 32,78 %
2028: 33,14 %

Investing in real estate: Prices
While you can buy only 16 m² for 1 million in Monaco, 25 m² in New York and 28 m² in London, as an investor you get 98 m² for the same price in Istanbul. In comparison, you would currently get 77 m² in Berlin. Let's start with the most important fact: What do I get for my money?
Square meter price
Here you can see the current prices per square meter worldwide. The big question is how much living space do you get, exemplified by $1,000,000. Similar to the "Big Mac Index", this calculation is good to compare the different cities.
For $1 million, you get:
Monaco – 16 m²
New York – 25 m²
London – 28 m²
Berlin – 77 m²
Istanbul – 98 m²

Turkey on top in financial support
70% of property owners in Turkey have received help with property financing. Here you can see the percentage of property owners who received financial assistance in selected countries around the world in 2012.

You can find more statistics at Statista
Price levels in comparison: living in the city
How cheap or expensive is living in Istanbul? Compared to the other metropolises, you can quickly see that life in Istanbul is relatively cheap at only 66.3 points. In Germany, the price level is currently 73.8 (Munich) and 72.6 (Frankfurt). Price level in the world's most important metropolises (in points):

New investments! View real estate now
İyi günler – Here are our new objects that you can invest in now:
Istanbul, 41250: Villa in Kartepe
1,810 SqFt Cardpe

Istanbul, 34530: Penthouse Loft in Kumburgaz
2,970 SqFt Kumburgaz – $570,000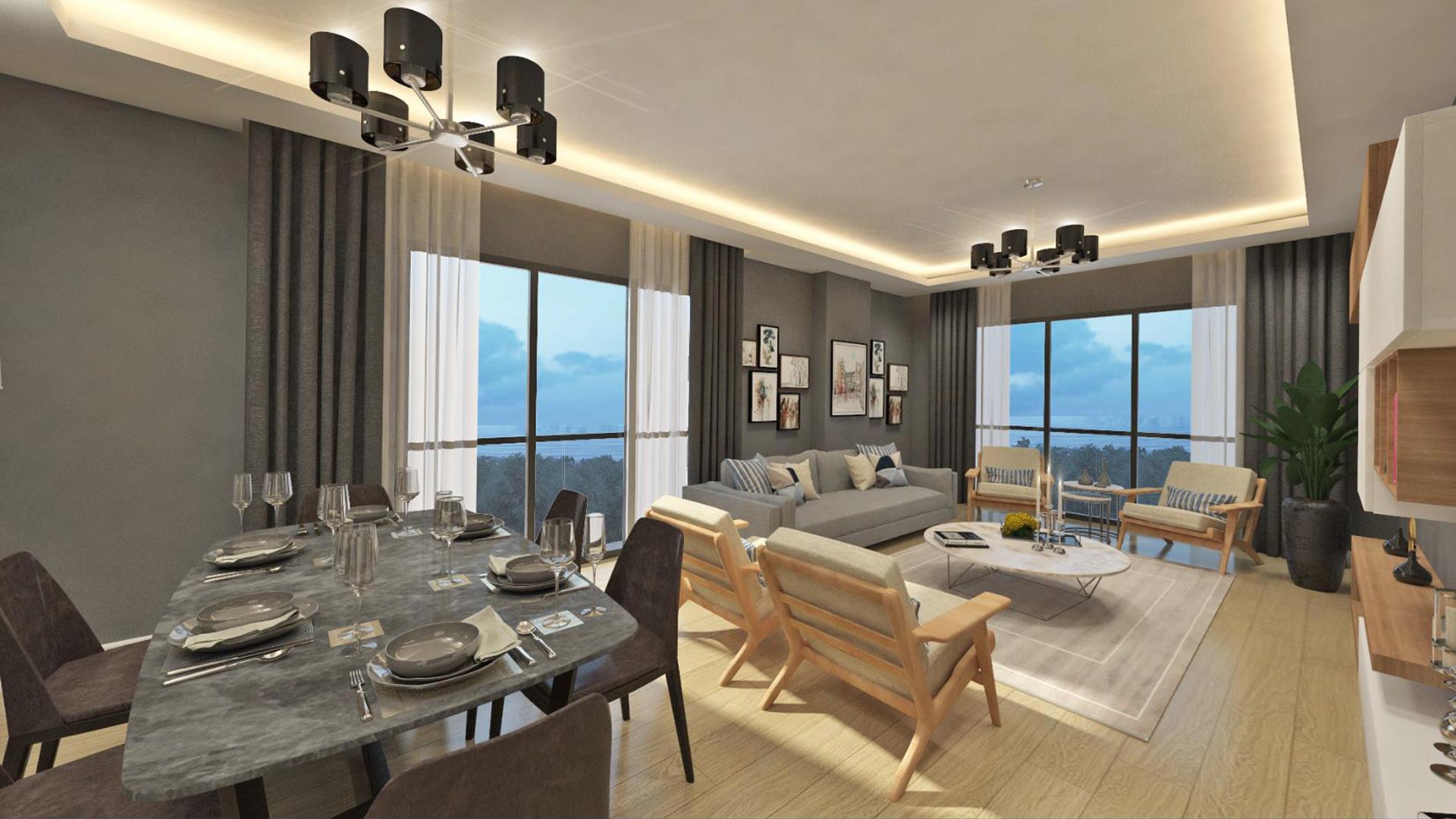 https://lukinski.com/wp-content/uploads/2020/07/istanbul-immobilienmakler-kaufen-kapitalanlage-geldanlage-nacht-bruecke-bosporus-ankunft-flughafen-eigentumswohnung-kaufer.jpg
851
1280
L_kinski
/wp-content/uploads/2023/09/lukinski-real-estates-immobilien-logo.svg
L_kinski
2020-07-15 17:16:07
2022-03-01 09:34:04
Investment Istanbul (Turkey): Real estate as an investment? Economy, GDP + Development