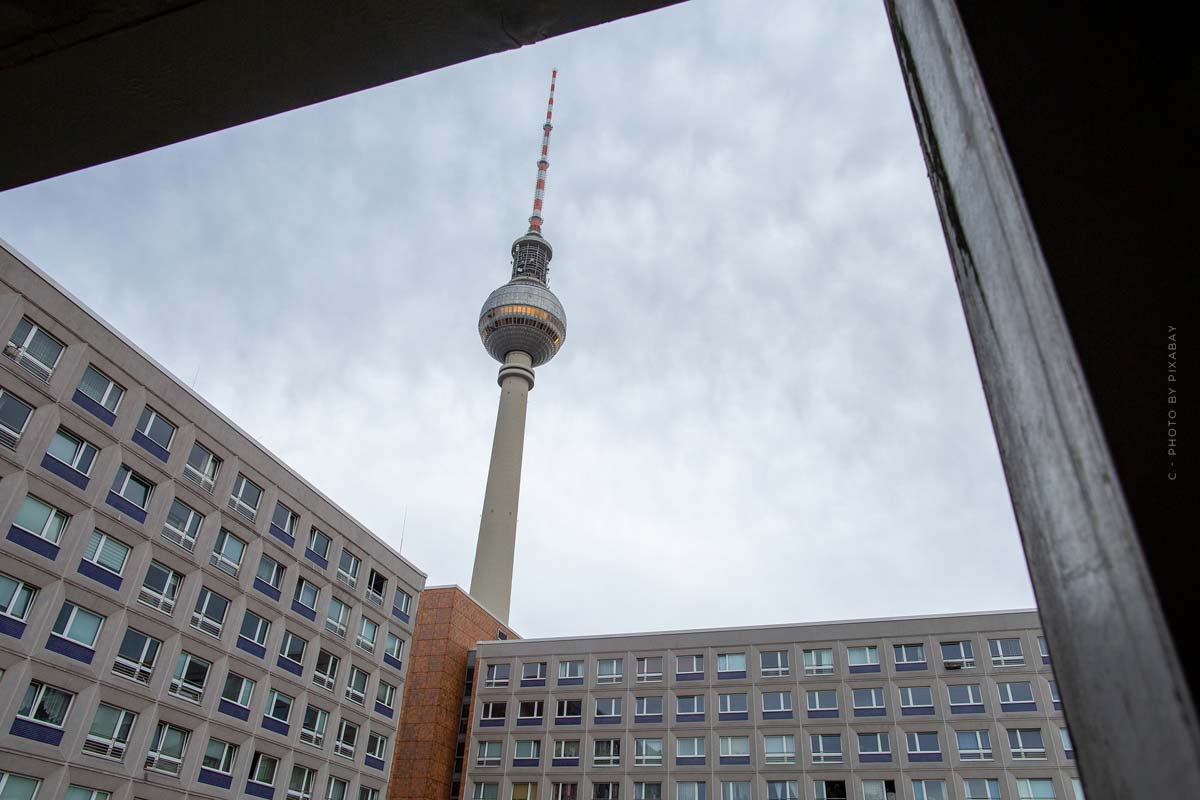 Coalition Agreement 2021 for Homeowner & Apartment – New Construction, Heating, Solar, …
Coalition agreement – What does the coalition agreement mean for real estate owners? After 16 years with Chancellor Angela Merkel, now follows a new federal government, with new concepts and new ideas. Last night, the new coalition agreement was presented and I wanted to take a direct look at the most important aspects, especially for real estate owners. What does the new coalition agreement (2021) mean for new construction, conversion, expansion and extension of real estate? Because, the higher the costs, the lower the rental return to be achieved for capital investors.
What is new? Climate, new construction and renovation
Climate policy has, of course, left a very big stamp in the agreement between the SPD, the Greens and the FDP. 177 pages of coalition agreement have now been agreed. A search for the term "climate" yields 198 hits. More than 40 pages deal with the changes for more climate protection. The big goal is climate neutrality.
For example, heating systems are to be operated with at least 65% renewable energies from 2025; regardless of whether it's a single-family home, condominium or apartment building. Residential construction is to be massively promoted, from the current 306,000 apartments built each year to a total of 400,000 new apartments. An increase of 30.5% in residential construction. This in turn (and other tools such as the rent brake) is intended to "make housing affordable.
The most important facts at a glance: 2022 will see the…
Changes at a glance:
New construction of 400,000 apartments / year, of which 100,000 public
Own Ministry of Construction
Property promotion
Regional rent limit
Construction industry and climate protection
Solar panels on all roof surfaces
Climate-neutral heat supply: Heating systems
Charging stations (e-car) expansion
Source: Coalition agreement real estate – Immobilien-Erfahrung.de
New housing construction & building boom: +100,000 apartments annually
The new German government wants to promote a construction boom. To this end, 400,000 new homes are to be built each year, as initially described. Currently, just over 306,000 apartments are completed each year. Accordingly, the volume is to be increased by 30.5%.
Minister of Construction and Ministry of Construction
The Federal Real Estate Agency in particular is to take responsibility for this, with public investment for 100,000 apartments. But according to the coalition agreement, the new federal government wants even more, even creating its own construction ministry with its own construction minister.
Another major problem in Germany, which the German government intends to remedy, is the very long building permit procedures. These are to be simplified so that construction can / may take place more quickly, from new apartments to wind turbines.
New construction and construction ministry at a glance
The most important facts at a glance:
Ministry of Construction and Minister of Construction
Federal Real Estate Agency (BImA)
Construction investments: + 30.5 % or ~94,000 apartments / year
Building permit: Speed in construction

Rent brake: Regional limitation
One of the most important topics in the new coalition agreement is housing and construction. Rising rents in Germany's inner cities dominate the headlines, whether online, on TV or in the newspapers. Especially in major cities like Berlin, Munich and Hamburg, affordable housing is becoming a real problem, especially for young families.
There are no signs of a change in the trend. Also your view of the rent price increase of the last years and decades does not let itself prophesy an easing. Even the European Central Bank is now demanding steps from Germany to counteract the general price increases in Germany, there is this morning on Deutschlandfunk.
Development of the rent price index for Germany
Development of the rent price index for Germany in the years from 1995 to 2020 (2015 = index 100):

You can find more statistics at Statista
As described, 400,000 apartments are to be built annually for this purpose, 100,000 of them publicly financed.
Facts about the regional rent brake
You're probably already familiar with the rent brake from Berlin. The experiment failed, but the rent cap did not. According to the coalition agreement, there will be a regional rent cap, limited to a maximum of 3 years. The rents in this region may then rise by a maximum of 11%, previously it was 15%.
Rent control in the coalition agreement:
Rent limit for individual regions
Limited to maximum +11%
Limited to a maximum of 3 years / region
Promotion of ownership: Increase ownership rate
In general, ownership is to be promoted more strongly. We have already discussed the topic of owner-occupancy in detail, especially in relation to real estate as an investment (rental). Owner-occupation is the most expensive form of housing, but it is still a way of building up wealth for private individuals in the long term. Accordingly, more German citizens are to become homeowners. Primarily naturally in dwellings, finally the sealing of the land surfaces increases ever more. In Germany alone, five hectares of land are sealed every day, e.g. for parking lots, but also for new construction.
This is what the coalition agreement says:
"We want to enable more people in Germany to live in owner-occupied property"
46.5% Ownership rate in Germany
What is the situation regarding the home ownership rate in Germany?
2018 – 46,5%
2014 – 45,5%
2010 – 45,7%
2006 – 41,6%
2002 – 42,6%
1998 – 40,9%
Source: Federal Statistical Office
Solar system: use roof surfaces
Solar installations are again a big topic, for many years many subsidies are provided for it by the state. Now solar systems are to become mandatory for a large part of the construction industry.
Specifically, everything up to the coalition agreement:
"All suitable roof space to be used for solar energy in the future."
The goals are very ambitious; by 2030, 90% of the electricity is to come from solar alone. Many areas are available for this, just think of single-story supermarkets with their flat roofs or even huge logistics centers.
"For new commercial buildings, this should be mandatory; for new residential buildings, it should become the norm."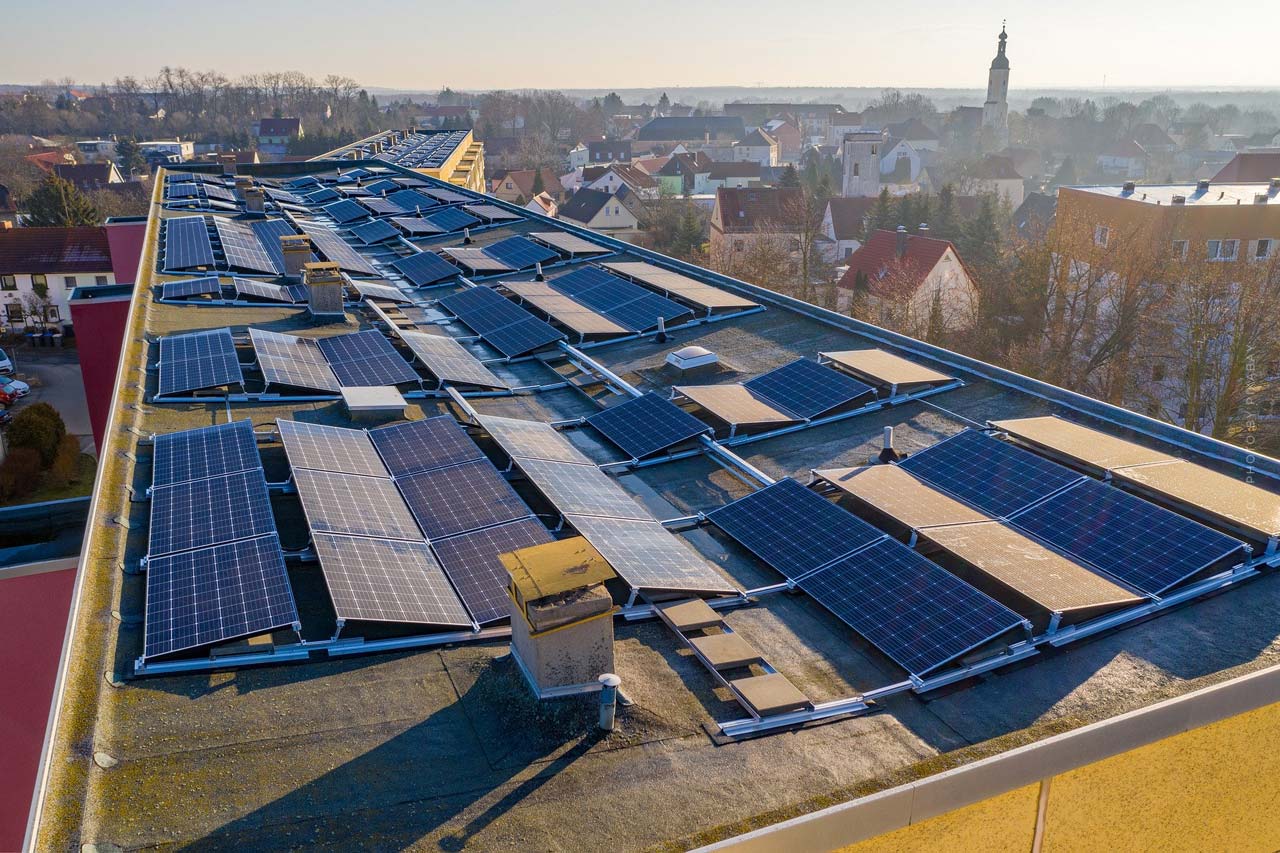 Currently, Germany needs a net amount of electricity produced of 220 gigawatts. Solar energy is expected to cover 200 gigawatts in the next few years.
Target: 200 gigawatts / year through electricity from the sun
Installation, whether single-family house or apartment building:

Climate-neutral heat supply: Heating systems
In the Building Energy Law (GEG), there will be the following changes: Heating systems installed after 2025 must be operated with 65% renewable energy. This will be a great challenge and at the current technical level, especially hybrid systems with solar thermal energy will have to be installed.
Tip. Read more about the "Future" here:
In addition, there are a few more detailed changes, especially for conversions, extensions under lines.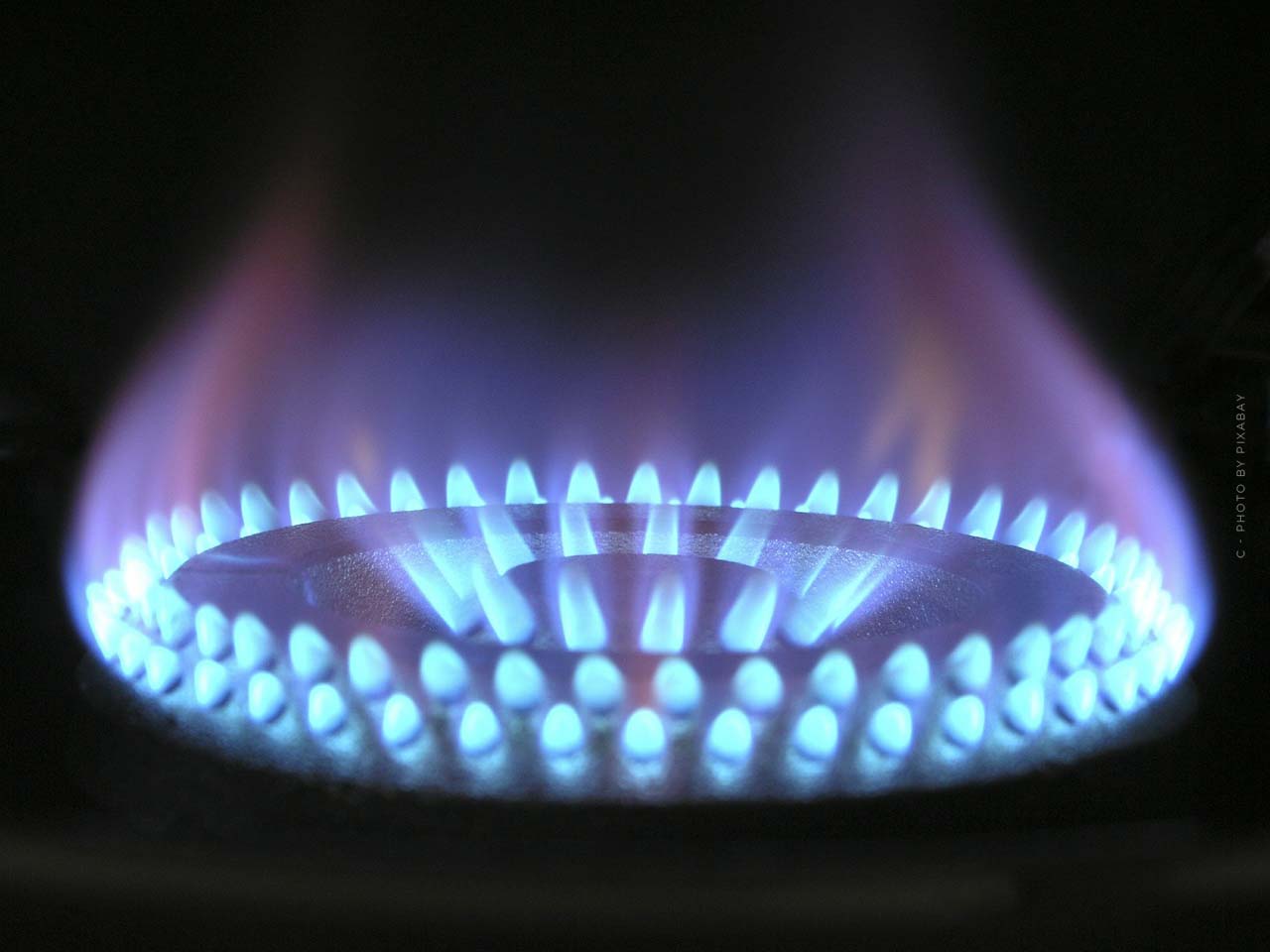 Insulation, increasingly important in new construction:

Charging stations: Public expansion & in house
The switch to electromobility, which I have written about frequently here on the blog, will also be very interesting.
The headline is big:
15 million electric cars + 1 million charging stations
15 million electric cars will pose major challenges for the power grid. To supply all these cars with electricity, the German charging network is to be expanded to 1 million charging stations.
Of course, not all charging stations will be public; a large proportion will be installed primarily in houses and garages, carports and underground garages. Fast-charging stations are already being installed in more and more underground garages. According to the current state of technology, electric cars can be recharged in about 30 minutes.
The interesting thing is that in the future, electric cars could be part of the power grid. As decentralized electricity storage. If we increasingly go to solar energy, energy from wind power and hydropower, then energy is not always available in the same amount. We also can't ramp up a power plant. The batteries of electric cars could be for decentralized storage for our cities in the future.
No tax increases: Top tax rate remains the same
Finally, something good, for all property owners who also rent, the top tax rate was not touched. Nor were there any other tax increases.
https://lukinski.com/wp-content/uploads/2021/08/makler-mehrfamilienhaus-berlin-innenhof-vermietung-130-wohneinheiten-immobilien-investor-tipps-fragen-antworten-blick-auf-fernsehturm-alexanderplatz.jpg
800
1200
L_kinski
/wp-content/uploads/2023/09/lukinski-real-estates-immobilien-logo.svg
L_kinski
2021-11-25 16:24:04
2022-03-01 10:53:17
Coalition Agreement 2021 for Homeowner & Apartment – New Construction, Heating, Solar, …