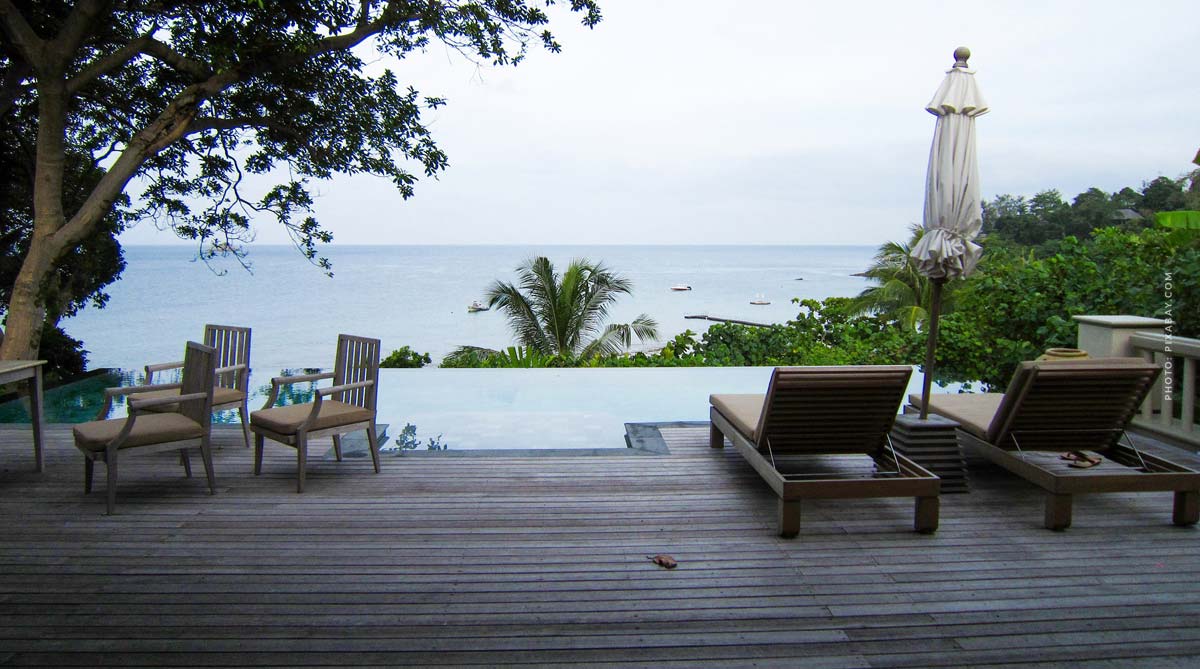 Buy a villa in Spain: Mallorca, Ibiza or Marbella? Comparison + Buyer Tips
Spain has many interesting places like Barcelona and Madrid. If you're really looking for sun, you're looking at 3 hotspots in particular: Mallorca, Ibiza and Marbella. Three absolutely individual places where I take you! On site, on visits with clients, I always have a little time to spare and little by little, have accumulated so many little guides to buying property in Spain. In this, we take a look together at the 3 Spanish hotspots on the Mediterranean!
Hotspot Research: Balearic Islands & Marbella
Temporarily living in Spain, maybe renting in the off times, here you will find the main Spanish hotspots compared. In addition, I take you to the cities and regions, on Villa Tour, with all the villa neighborhoods and districts, communities that you should consider in your purchase decision. Depending on your personal goals, you can find tranquility in the "hinterland" in all hotspots, but also the city life with proximity to the airport and numerous destinations worldwide.
Tip. After the 3 hotspots I still have practical buyer tips on purchase price, condition (especially the roofs) and location
Quick check: Which location offers which advantages?
Volcanic island Ibiza, small city Palma de Mallorca or golfer's paradise Marbella?
Mallorca – Big island, many small towns and a lot of tourism
Ibiza – volcanic island, breathtaking nature, small communities
Marbella – coastal strip for golf fans
My consultation always starts with a café
So that I can optimally support and advise buyers in your purchase situation, it is important to me to really know the places, also the people. For example, I drink 3x daily in different places Café, so you get to know people, but also the smallest micro locations.
Here in the comparison, you will find each an insight & further links:
Macro Perspective – Situation in Spain
Mesolocation of the city or "island capital".
Villa district – example in the region
Villa Tour: Evaluation criteria
Under the respective regions, you will find further links to the region and the respective villa tour. By the way, the villa tours are always created parallel to real visits, like here, the Villa Tour Ibiza.
Factors that are important in my tours:
Arrival / departure times
Cities and Surrounding (Shopping to Doctor)
People and spirit of the region
In the end, you decide:
Your personal wishes and goals
This brings us back to the big question: volcanic island Ibiza, small metropolis Palma de Mallorca or golfer's paradise Marbella:
Mallorca: villa, finca, country house – all styles
Buy Villa Mallorca – Villa with pool, unique views of Palma, secluded coves or hotspots like Son Vida (suburb of Palma) and Port Andratx, in the west of the island. Mallorca is the buyer magnet in the Mediterranean when it comes to real estate. There are many hotspots, but only this island combines "the big city life" with beach, nature, sun and tranquility – in the secluded villa neighborhoods. Some have been visiting the island for 5 or 10 years and know exactly in which area of Mallorca they want to buy, others are still undecided about the right location in Mallorca.
All the main villa districts of Mallorca at a glance:
What makes Mallorca so special for most buyers?
Arrival / Departure: Fast flight time ~ 3h (6h round trip)
Largest island of the Balearic Islands, much to discover
Palma de Mallorca as a small big city
Many other towns on the island, such as Sóller, Inca, Alcúdia, Pollença, Manacor
While the area around Marbella is manageable and Ibiza can be explored relatively quickly, it takes a while to discover all the corners in Mallorca. Of course, the number of beaches is also much more extensive. Here is a look at the climate in Mallorca:
Ø Lowest temperature / Ø Highest temperature
Winter (January): 7 °C / 15 °C
Summer (August): 31° / 21°
Where to buy in Mallorca? Macro location
Mallorca has many beautiful corners, but especially interesting for you will be the sections around Palma, with a focus on the southwest of the island, around Santa Ponsa and Port Andratx.
Villa in Mallorca in classic finca style.

So dreamlike are the bays in Mallorca.

Tip! Mallorca is tauch a paradise for golfers. Get to know the most beautiful golf courses in Mallorca here.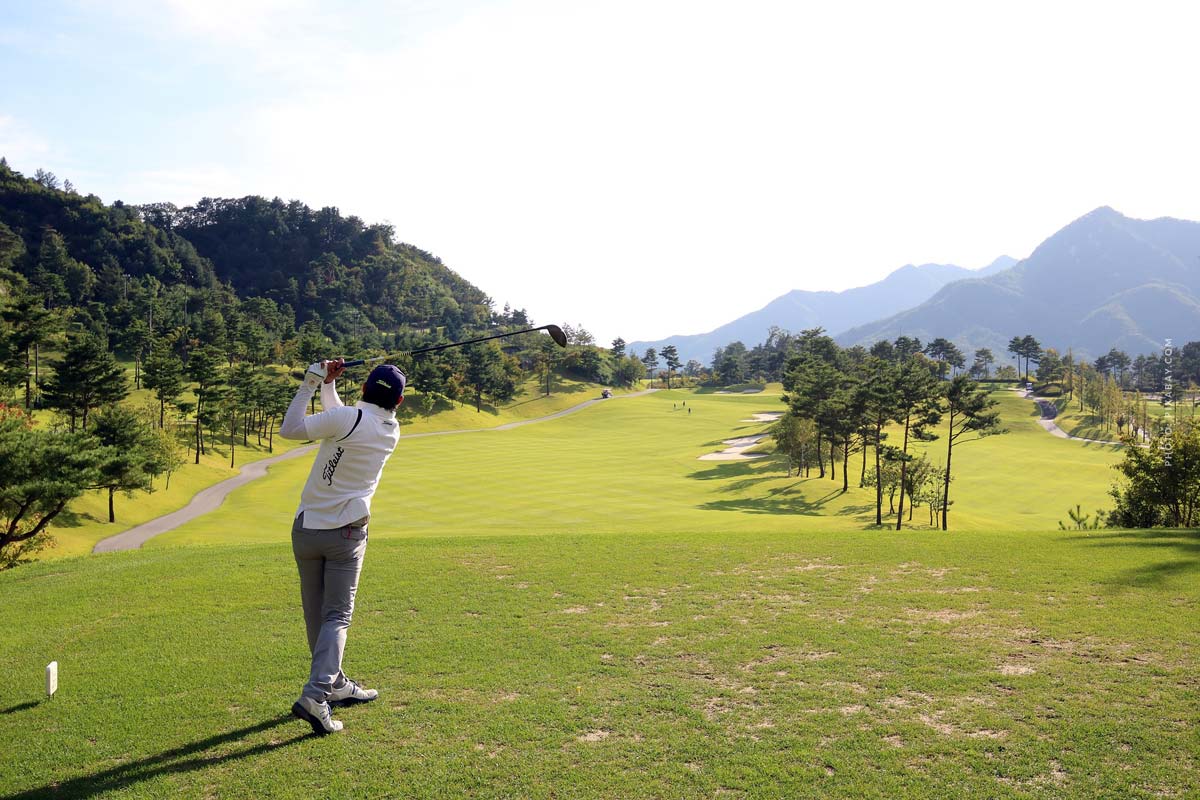 Palma de Mallorca: Small big city
The island "capital" of Mallorca is also located in the southwest of the island. Why? Here you have the most sun, in southern exposure. In the west of the island you also have the advantage of enjoying the evening sun and the sunset over the sea.
Son Vida: Palma suburb (city and luxury)
As already announced, Son Vida is the villa district of Palma de Mallorca. Son Vida is one of the best areas ever on the Balearic island. Here you will find among the highest number of villas Mallorca. The golf club is on the doorstep, as well as the old town of Palma de Mallorca and also the airport is only 20 minutes by car, across the city.
Of course, also for golf fans, one of the hotspots combined with city life / fast transfers to the airport.
Get to know the most exclusive and expensive places in Mallorca:
Villa Tour Mallorca: The villa neighborhoods
Come with me on a virtual tour, with all the main villa neighborhoods of Mallorca:
Ibiza: Villas in rough landscape
Villa in Ibiza – You want to buy a villa in Ibiza? Villa with pool, close to the beach and / or airport, quiet near the bay or close to the city with all shopping hotspots. Here you will get to know the right and important parts of the island. In addition, at the beginning I have a few common questions from my customers. Which location is worth buying according to my experience? Which parts of the island do I recommend to customers? So that you have a quick overview in Ibiza, divided into A, B and C location. Maybe you already know our Lukinski Real Estate Rating, in which we rate cities in Germany with over 50,000 inhabitants, in 3 categories: From good A-locations to more affordable C-locations. From Eivissa and gated community in Es Cubells, to Cala Vadella, to Sant Antoni.
Come with me on a virtual tour, with all the main villa neighborhoods of Ibiza:
Ibiza at a glance, what makes Ibiza so special?
Relatively fast flight time (except winter, stopover Barcelona/Madrid) ~ 4h (8h round trip)
Volcanic, rugged landscape
Small island community as Mallorca
Ø Lowest temperature / Ø Highest temperature
Winter (January): 7 °C / 15 °C
Summer (August): 30° / 21°.
Where to buy in Ibiza? Sun = south exposure
Those who have been vacationing on the island for 4, 5 years probably know exactly which region of Ibiza he or she wants to buy in. But who has seen the island only 1 or 2 times, asks himself: Are there still places I should see?
The island itself, similar to Mallorca, is most popular in the south and around the "capital" Eivissa. In the northernmost part of the island you will hardly find any villas. Here, too, the sun and its course of the day plays a major role: in the south = sun, in the north = less sun. From quiet locations in the southwest around Sant Josep, Cala Vadella and El Cubells, to villas close to the city in Sant Jesús or Roca Llisa.
Villa with view (and pool) in Ibiza.

Uniquely beautiful, the "rough" of the island of Ibiza combined with the good local life.

Eivissa: Ibiza Town, Port, Shopping
Everything in Ibiza starts from Eivissa, the "capital" with airport, city, shopping mall. Come with me on a virtual tour, with all the main villa districts of Ibiza:
Villa neighborhood in Ibiza: Es Cubells
Perhaps the most exclusive community in Ibiza: Es Cubells. Depending on how you interpret exclusivity, you will find villas here like from Hollywood. Directly on the cliffs of the south coast and as a gated community (below the city limits of Es Cubells). Your neighborhood is peppered with famous soccer stars from Spain and Portugal.
You can hardly get villas in this area for less than 10 million euros.
Villa Tour Ibiza: The villa neighborhoods
Come with me on a virtual tour, with all the main villa neighborhoods of Ibiza:
Marbella: "Miami of Europe" for golfers
Villa in Marbella – Especially for golf lovers Marbella is one of the hotspots in Europe. Many call Marbella the "Miami of Europe". Pleasant to warm climate all year round and almost exclusively sun, in all seasons. Marbella is considered one of the hotspots in the Mediterranean, along with the hotspots Mallorca and Ibiza. You want to buy a villa in Marbella? I will take you to one of the most southern regions of Europe, spoiled by sun and the good life at the Mediterranean Sea.
Arrival and times:
Slightly longer approach of ~ 5h (10h round trip).
45 minutes drive airport <-> Marbella
Ø Lowest temperature / Ø Highest temperature
Winter (January): 9 °C / 16 °C
Summer (August): 31° / 21°
This is what Marbella looks like in winter:

Marbella is a dream for golf fans. Get to know the most beautiful golf courses in Marbella here.

Monte Paraíso: The Golden Mile
Nueva Andalucía
Villa Tour Marbella: All villa neighborhoods
Come with me to one of the most southern places of Europe, the "Miami of Europe":
Here are some more practical buyer tips:
Buying a villa in Spain: What to look for?
Then important and frequent questions from customers:
Cost: How much does a villa cost here?
Real estate investors know: Offer price is not selling price.
I like to calculate for my clients, in a first evaluation, like this: Each square meter (with beach view) costs 10,000 euros. If recently renovated or new 15,000 euros. In addition, there is "the view". The better the view, the more exclusive, the more expensive. Depending on the size of the villa 100,000, 200,000, 500,000. As always, upwards there are no limits.
A "nice" villa in "good" location (everything is relative and depends on your individual goals and desires) with 200 m² so 2.000.000 + "View".
Read more here:
https://lukinski.com/wp-content/uploads/2022/02/marbella-spain-spanien-villa-kaufen-buy-tour-makler-exklusive-villa-pool-ausblick-mittelmeer.jpg
669
1200
L_kinski
/wp-content/uploads/2023/09/lukinski-real-estates-immobilien-logo.svg
L_kinski
2022-02-19 12:43:49
2022-03-01 10:47:03
Buy a villa in Spain: Mallorca, Ibiza or Marbella? Comparison + Buyer Tips