Townhouse Berlin
Welcome to a unique opportunity to purchase an exclusive townhouse in Berlin Mitte. This townhouse is located in close proximity to the political center of Berlin and offers you the opportunity to be part of one of the most exciting cities in Europe. The purchase price is 13 million euros and this townhouse is spread over several floors to offer you generous space and luxury.
The location of this townhouse is invaluable as it is close to political Berlin, which makes it extremely attractive not only for private buyers but also for investors. Berlin Mitte is the heart of the capital and attracts people from all over the world.
Contact & contact person
Here you will find my contact details:
Keys
Near government district / Museum Island
Living space: 600 sqm
Purchase price in EUR: €13,000,000
Purchase price in USD: $14,200,000
Location: Berlin Center
The townhouse: an urban masterpiece
The townhouse itself is an urban masterpiece that combines modern luxury and first-class furnishings with a touch of historical charm. With its multiple floors, it offers a wide range of possible uses and is a real gem in Berlin's real estate landscape.
We present three exciting options for using and maximizing your investment:
Personal use – your own private city retreat
Experience the benefits of city life without compromising on your living comfort. This townhouse offers you the opportunity to create your own private retreat in the heart of Berlin. What's more, you can benefit from tax advantages by selling tax-free after 3 years of owner-occupation.
Head office / Letting
Decide to rent out the townhouse to generate a steady income. The high demand for first-class living space in Berlin Mitte makes this an attractive option for investors. With this townhouse, you have the opportunity to benefit from this demand.
Prompt resale
If you are looking for capital growth, the townhouse offers the option of resale in the near future. After 3 years of owner-occupation, you can sell your investment tax-free and benefit from the increase in value in Berlin.
Bonus! Government district / Museum Island
We cannot go into the exact location, but you are in the immediate vicinity of the government district and Museum Island. The perfect location for business in Berlin, Germany and Europe, especially for international investors.

Triple A location in Berlin, close to the government district / Museum Island.

Day and night hotspot in Berlin, Germany and Europe.

No matter which option you choose, this townhouse in Berlin Mitte is an exceptional investment opportunity. We are at your disposal to provide further information and answer your questions.
Off Market | Exclusive
Properties that you won't find on the market. For the discretion of our customers. Are you interested in one of the properties or are you looking for a buyer yourself? Write to me or give me a call: Contact.

Yours, Stephan M. Czaja / Lukinski
Exclusive
We value discretion for our customers, buyers and sellers. Do you have any questions? Let's talk without obligation.

Yours, Stephan M. Czaja / Lukinski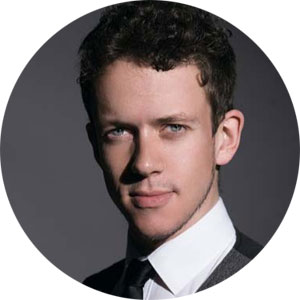 Stephan M. Czaja, Owner