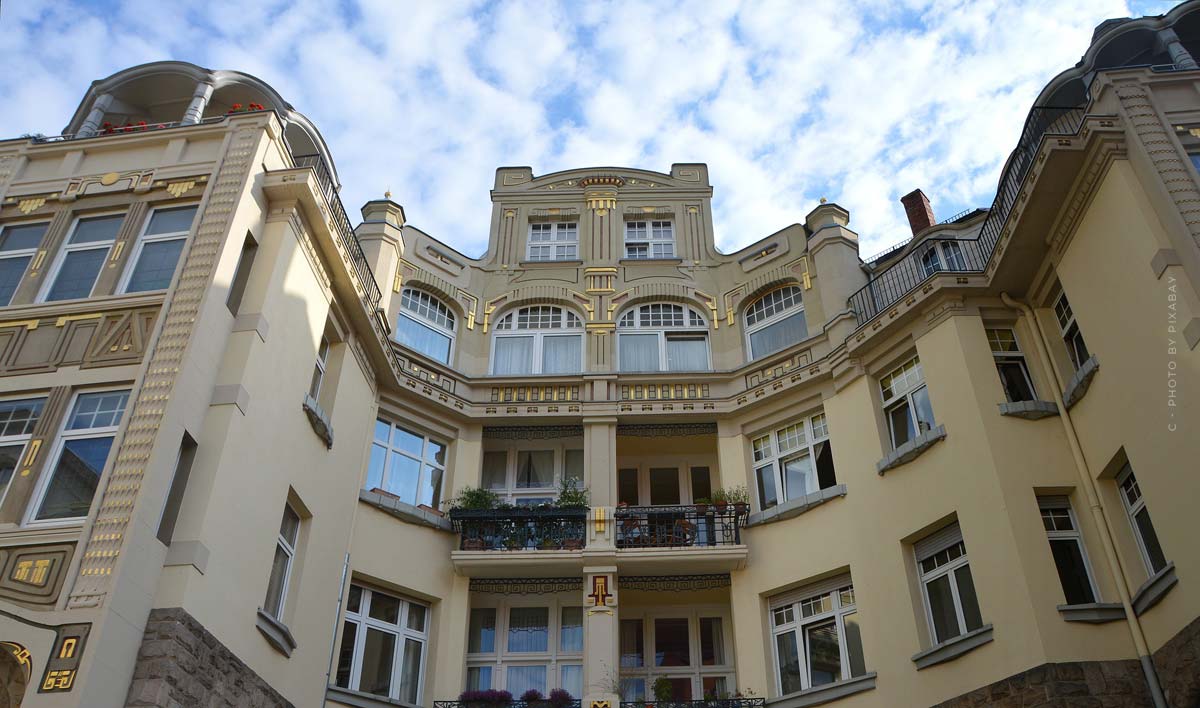 Selling real estate in Charlottenburg (Berlin): House & apartment, land for sale – Tips
Selling property in Berlin-Charlottenburg: Are you planning a house sale in Charlottenburg, the sale of your apartment or your own property? We show you why now is a good time! Surrounded by the popular districts of Schöneberg, Steglitz and Kreuzberg, Charlottenburg is the trendy district of Berlin! If you own a condominium or a house in Berlin-Charlottenburg and want to sell the property, you should take advantage of the current good time to do so. Here you will find all the advice and tips you need to sell your property in Berlin-Charlottenburg quickly and successfully. In addition: Everything you need to know about current prices per square metre in Charlottenburg and professional property valuations, as well as the most important documents – Welcome to Charlottenburg! Back to: Real Estate Berlin.
Berlin-Charlottenburg: Trendy district in the west of the city
Berlin is not only one of the economically strongest cities in the country, but also an attractive place to live for entrepreneurs, families and students. The standard of living is high, the infrastructure good and the cityscape diverse. As a metropolis of art and culture, Germany's capital has a lot to offer: From historical monuments to green national parks and exciting museums. It never gets boring here. The colourful city life, the growing job market and the cultural diversity make the historical stronghold of Berlin one of the most popular cities in Europe. And this is also reflected in the real estate market.
Berlin-Charlottenburg: Facts and Figures
With an area of 10.6 km², the trendy district of Charlottenburg is home to around 130,223 inhabitants. The district of Charlottenburg is far more densely populated than the villa suburbs of Berlin Wannsee and Weißensee, and yet between all the houses can be found a variety of green spaces and parks. Cultural institutions, the Charlottenburg Palace, as well as the local opera and theater house also contribute to the flair of the place of residence.
Area 10,6 km²
Population 130,223 (Jun 30, 2019).
Population density 12,285 inhabitants/km²
District: map and location
The popular district of Charlottenburg is located in the west of the city near Wilmersdorf, Schöneberg and Kreuzberg. Berlin Mitte with its variety of shops, restaurants and sights is also not far away.
Sell real estate: Apartment, house, apartment building
So you want to sell your property in Berlin-Prenzlauer Berg? In order to present your property as professionally as possible, it is advisable to call on the expertise of an experienced real estate agent. After all, a property sale always involves a lot of planning and time, and not only you but also your buyer are interested in a quick and efficient transaction. Especially with regard to the different types of houses and apartments, the respective sales processes differ.
Whether villa, maisonette or bungalow – here you will find all the advice and tips at a glance:
Before selling, you should first value your property:
Real estate valuation: Valuation for the sale of real estate
You want to buy a property and are now in a hurry with your current property sale? Or are you planning to buy an apartment building to then rent it out lucratively? Whatever the reason for your move, selling real estate always involves a lot of planning and time. Determining the purchase price is one of the most important steps in selling real estate, and even under time constraints, mistakes here should be avoided at all costs. After all, if the value of your property is within the right range, this will generate a high demand. However, if you have chosen the wrong purchase price, this can not only delay the sale, but also scare off prospective buyers or cost you money in the end. So don't give away any money here!
If the value of your property is within the right range, this generates high demand. If the purchase price is too high, prospective buyers can be scared away.
Learn more here:
Selling in Berlin-Charlottenburg! Broker tips
For sellers, the real estate market is currently particularly favorable. This is because demand for houses and condominiums has reached a record level.
Charlottenburg is a mirror of Berlin's history. In the 1920s, Kurfürstendamm was known for the most exciting big city life in Europe. War and the Berlin Wall put a veil over the district, and the glamour faded. Anyone walking through the district today will quickly notice: Charlottenburg is back. More modern, more chic, more international. The City-West is Triple-A again.
Real estate prices at a high level: the right time
Selling property in Berlin – Is now the right time? Whether Charlottenburg, Wannsee or Grunewald: We save you a lot of time and stress and you can count on higher sales proceeds. There are several reasons why real estate is currently in such high demand. The first reason is the low interest rates, which makes financing attractive for potential home buyers. In addition, there are more and more investors who take advantage of the low interest rates and invest in real estate.
Apartment, apartment building, land – Sell your real estate now!
Another reason why now is a good time to sell your property is the increasing shortage of housing in large cities. The demand for real estate in urban areas is currently very high. This is because more and more people are moving their jobs to cities. In addition, the influx from abroad is currently particularly high due to the shortage of skilled workers in some industries. Single households are therefore in high demand, which is why it is worth selling smaller apartments in cities.
Here are again reasons for a real estate sale summarized:
Low interest rates, make a potential home purchase attractive
Rising housing shortage in major cities
Inward migration from home and abroad
Buying a flat is worthwhile within the cities
Property valuation: factors determine purchase price
How much is your property worth? Unfortunately, the forecasts do not really reveal whether the demand for a home in cities will continue in the future. In any case, the fact is that now is a good time to sell a condominium or apartment building.
The decisive factor is: location, location, location
In preferred locations such as Savignyplatz, a condominium can command up to €1 million. Around Kurfürstendamm, prices have risen by leaps and bounds over the past year and a half. But apart from the location, there are a lot of other factors that influence the value of the property. These include infrastructure, cultural offerings in the area, furnishings and year of construction.
The most important factors in real estate valuation include:
Surroundings
Infrastructure
Proximity to schools, hospitals and cultural activities
Year of manufacture
Equipment
Review by reviewers & experts: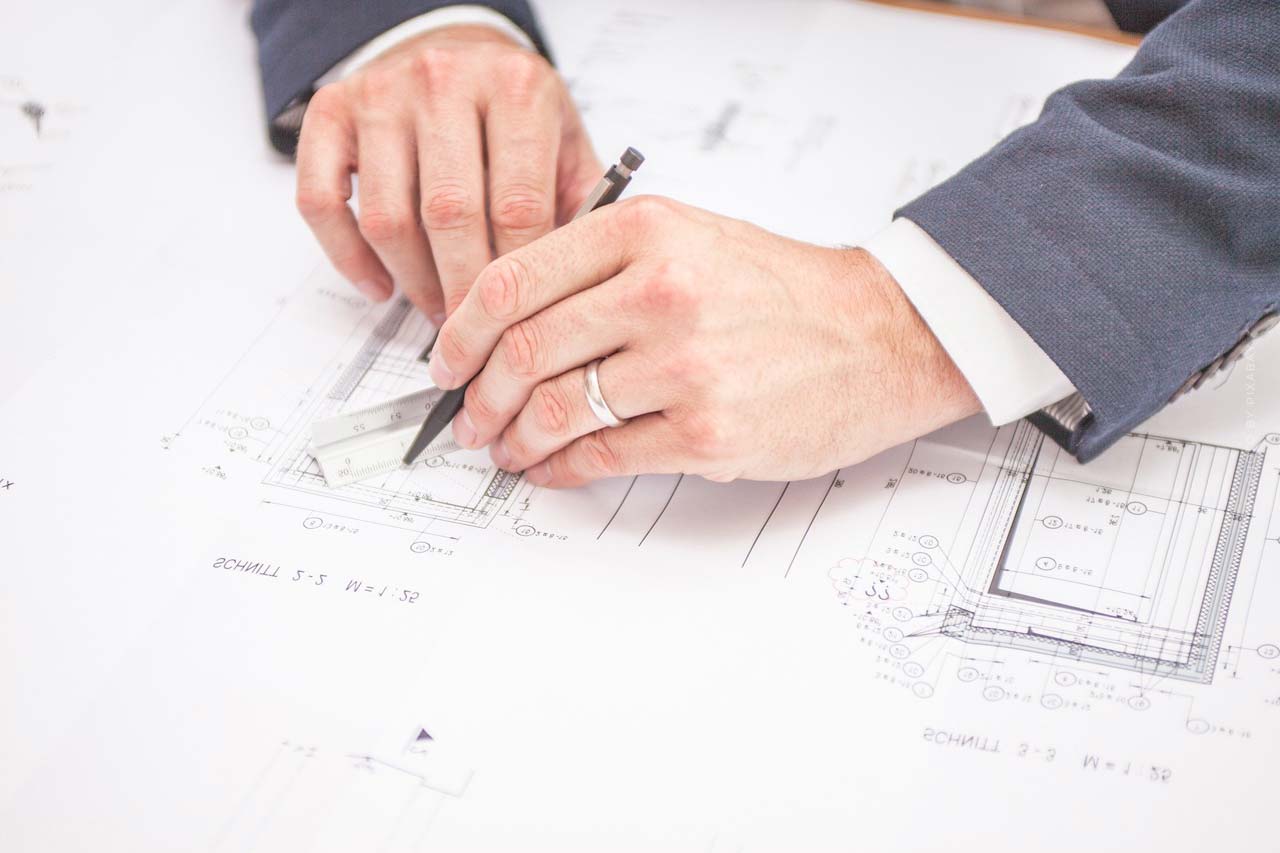 Purchase price: apartment, house & apartment building
According to the current property market in Berlin-Charlottenburg, the sale of new-build houses is particularly profitable. This is because at present a house that is no more than three years old costs on average around €7,040 per square metre.
Selling price 7,040 Euro / m² on average
For older houses with normal equipment is paid about 100 euros / m² less.
You can even ask a little more for a newly built apartment. On average, such an apartment in Berlin-Charlottenburg costs €8,580 per square metre.
Condominiums older than three years are selling for an average of 5,281 euros/m². An examination of prices for existing apartments shows a sharp increase of 6.3% across all locations.
All prices at a glance:
House younger than 3 years: 7,040 euros / m² on average
House older than 3 years: 6.900 Euro / m² on average
Condominium older than 3 years: 5,281 euros/m² on average
Average rent: apartment and house
Are you considering buying an apartment building after your estate sale and then renting it out? A very good decision! In the north of Charlottenburg, beyond the main traffic axis Otto-Suhr-Allee, a mix of residential and commercial characterises the cityscape. Purchase prices and rents are significantly lower than on the south side of the river, and rents in Charlottenburg are still cheaper than in the city's trendy districts, such as Schöneberg, Pankow and Steglitz. In existing properties, the average is €10.77 per square metre, in new buildings €13.07.
Here are the rental prices in Charlottenburg:
Existing properties: 10.77 euros/m² on average
New buildings: 13.07 euros/m² on average
Private sale vs. real estate sale through an agency
Whether Charlottenburg, Wannsee or Kreuzberg – the advantages and disadvantages of a private property sale always remain the same. If you want to sell your property on your own, you should prepare yourself well. Because only those who are familiar with this business will achieve a good price and not fall into any legal stumbling blocks.
Sale of apartment, house and land: documents
Start the house sale by collecting important documents, such as a floor plan, a site plan, a current extract from the land register, a living space calculation and any rental agreements if the property is rented. You should also compile a utility bill and, if necessary, have the certificate of inheritance to hand.
Key documents include:
Floor plan
Site plan
Land register excerpt
Living space accounting
Possible rental agreements
Service charge settlement
If required: certificate of inheritance
Procedure: From the exposé to the purchase contract
Also think about the ideal sales price and the lowest pain threshold. Take photos of the property and write an exposé to post this information on real estate platforms and advertise it in regional ads. Only then follow up with further steps. Regarding the selling price, it is always advisable to seek the opinion of an expert. Experts can determine the value of your property quite accurately.
Tip: Always have your property professionally appraised
More facts & figures?
Statistics: Buying an apartment without an estate agent in German cities – comparison
You want to buy an apartment building, a flat or a plot of land? Without a real estate agent, the whole thing turns out to be much more difficult than you thought. After all, experienced real estate agents are not only familiar with the housing market, but also with the topics of finance and taxes.
See here the share of condominiums advertised by real estate agents in 2016. The Germany-wide comparison shows: Buying an apartment without an estate agent is not possible, but it is still more difficult than buying with an estate agent:
Berlin: 78.6%
Düsseldorf: 76.0%
Hamburg: 65.1%
Cologne: 63.0%

Tasks of an estate agent: valuation, viewing appointments & Co.
A real estate agency will be happy to estimate the value of your condo or house if you hire an agent to sell your property. Once your property is advertised, you should prepare for the viewing appointments, in other words, sales meetings. Be prepared for the fact that any buyer will try to push you down on price. So you need good arguments to counteract this. Or you can hire an experienced professional to support you.
Real estate agent Charlottenburg: Advantages
Your real estate agent in Charlottenburg will not only make your sale easier and as stress-free as possible, but will also obtain the best selling price and complete the sale as quickly as possible.
Here is a summary of all the advantages:
Security – Real estate agents care about everything from giving you a free appraisal of your property to checking your credit score.
Time saving – Through regular customers and presence in digital media your property will be sold faster.
Good selling price – With knowledge of buyers and the market, an expert will achieve a good selling price.
Selling a house: 12 steps checklist
The process of selling real estate always varies depending on the type of house and apartment, but in general any sale always follows the same procedure. Spacious old building apartment in Charlottenburg, modern apartment building in Kreuzberg or luxurious detached house in Prenzlauer Berg. With this checklist, you are well prepared for any real estate sale.
Home selling checklist: 12 steps for selling houses and apartments:
Realistic time planning and considered strategy for the sales phase
Sale with or without a broker?
Do you have all the documents for the sale?
Is your property ready for sale?
Is the sales price you have set realistic?
… now it goes into the sales phase
Plan marketing strategy for the property and place targeted advertisements
Establish contact with interested parties and prepare for questions
Prepare for questions and establish contact with interested parties
Arrange and carry out viewing appointments and market the property convincingly
Sales talks with interested parties and checking of creditworthiness
… now comes the sales processing
Draw up purchase contract and prepare for signature
Appointment for notarization at the notary and handover to the new owner
Conclusion: Sale in Berlin-Charlottenburg
If you've been thinking about selling your property for a while, now is a great time to do it. Demand has never been higher! The facts and figures confirm that you can now achieve a very good selling price, higher than perhaps previously thought.
Good reasons why Charlottenburg is especially popular with young families and older people:
In contrast to other residential areas in Berlin very quiet
Nevertheless in no time at all in the city centre
Proximity to nature and parks
Berlin: Real estate in the capital
Capital, university city, historical stronghold and as an international location an attractive place to live for families, couples, singles and students. Accordingly, Berlin faces a continuously growing population due to immigration.
Living in Berlin
In Berlin, city districts are called Kiez. We present the most beautiful neighborhoods of the German capital and tell you where you can buy the best, highest quality and most exclusive properties to set up your new home, or which neighborhoods are best suited to invest in a property as an investment. We present you here the most popular residential areas.
Sell, buy and live in Berlin
Berlin offers everything from fashion, art, finance, start-ups, and the list goes on. There is hardly a person who would not find their passion in this city of 3.75 million. This is also evident in the sprawl of the city and the different districts. For this reason it is often described as' many cities in one'. A walk through Berlin-Mitte is very different from Kreuzberg and Prenzlauer Berg is not often confused with Zehlendorf.
Buy, rent and sell real estate in Berlin – Berlin is not only in Germany the "place to be" when it comes to real estate, in all of Europe and worldwide Berlin is known. Next to London and Paris, Berlin is the hotspot in Europe for Europeans themselves, tourists and real estate investors. Here you will find the big overview, on the subject of buying, selling, renting, investment and everything else you need to know about the Berlin real estate market.

https://lukinski.com/wp-content/uploads/2020/10/stiftung-familienstiftung-vermoegen-berlin-mitte-architektur-altbau-exklusive-eigentuemswohnungen-vermieten-immobilien-gmbh-oder-stiftung-ratgeber.jpg
708
1200
Laura
/wp-content/uploads/2023/09/lukinski-real-estates-immobilien-logo.svg
Laura
2021-03-08 08:30:44
2022-03-01 10:17:05
Selling real estate in Charlottenburg (Berlin): House & apartment, land for sale – Tips