The Spinning Book – Mass Text Creation and Data Generation
Contents Spinning is especially for those who like to work with data packages and big data a nice addition in the area of content marketing. In the second sentence it should be said that content spinning is definitely not for beginners. Contents Spinning requires a lot of practice, at least 15, 20, 30 projects. This means a lot of time investment in training (weeks and months). The topic should therefore only be approached by content managers who want to learn for themselves. Warning! Don't use it for "SEO," "sounds simple." More about: The Spinning Book.
What is Content Spinning?
The basic form of content spinning is about generating text. To make this possible, individual words are replaced by variables. Not only single words but also phrases, whole sentences and paragraphs. The more varied these texts are mixed or diced together, the more organic, i.e. more human, the texts appear.
Many who hear Content Marketing use the magic word Content Spinning for mass text creation think it would be easy. This is not only about mixing words but also grammatically related ones. The more complex a language is, the more complex are these grammatical contexts and, accordingly, the depth of the spinning text.
The resulting texts can then be used, e.g. to fill online shops with texts. To make the texts even more individual, professionals enter the next level, data generation. The word Big Data plays an important role in data generation. Besides spinning, there is also scratching. Scraping allows automated online data collection.
My new book is about the basics of content links. How does the variable listing work, how does one prepare such a spinning project in perfection and what must the final result look like?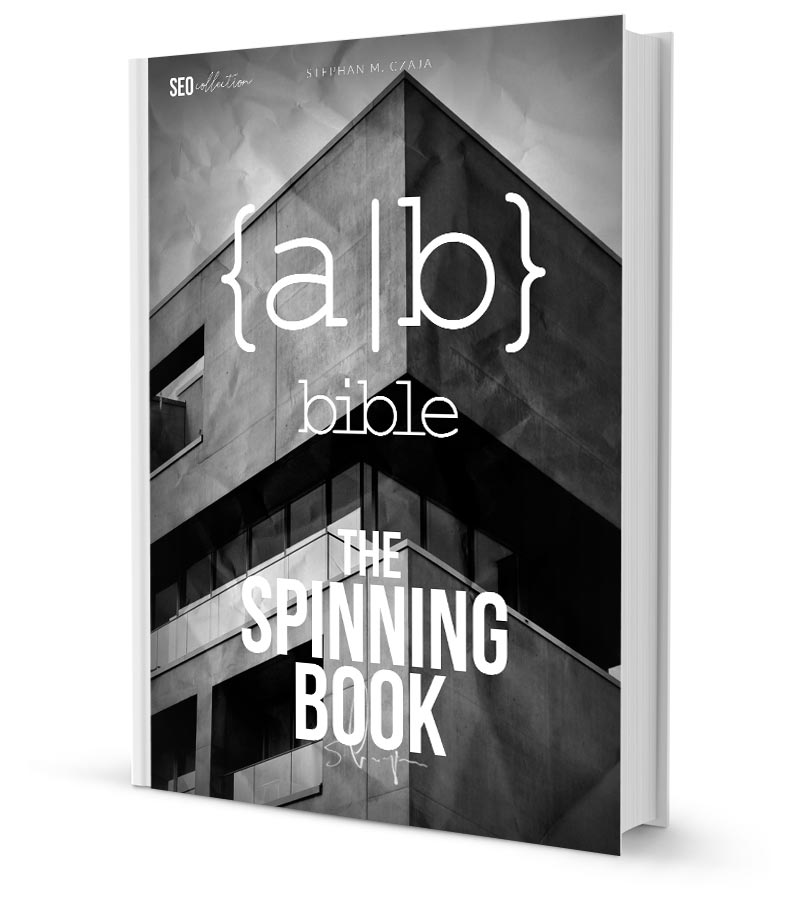 Important spinning tips you should know
The most basic and important tip in this area is that any projects should only be taken online by experts. You need to practice as long as you understand this:
Uniquenss of the text 95% +
Spinning from at least 6 layers
Data table with at least 15 data records in columns
Text Output at least 800 words
There's nothing more to explain beforehand. Spinning is for absolute nerds. Anyone who wants to deal with it should be satisfied with this information.
Everything else is in my new book, The Spinning Book.
Who does the spinning book help?
This book is for those who want to raise their talent in online marketing, especially in content marketing, to a higher level. But to really understand the subject it takes months of work and you should consider Content Spinning as a small, very intensive study.
Recommended book value
More books? Here you can find all publications (Stephan M. Czaja): Books.
The Social Book
Social media marketing is more complex than ever. Facebook, Instagram, TikTok and YouTube now have more than two billion users. Any social media manager who knows how to address people and how to reach them is worth a lot in the company. Social media is the new instrument in marketing. No matter if Facebook Advertising, Group Marketing, Community Management, Instagram Stories, YouTube SEO or Influencer Marketing. The possibilities and means of social media expand month by month. The development of social networks is progressing and, of course, the complexity for individual social media managers is also increasing. The Social Book provides all the basics that beginners in the field of social media marketing need to run successful campaigns. From practical agency experience, many conversations with customers and of course also concepts and strategies, for individual social media channels or also more complex, cross-media influencers and advertising campaigns. More about: The Social Book.

The Content Book
Writing good SEO texts needs to be learned. Therefore there is now the new book from my SEO Collection, The Content Book. Search engine optimization has changed many marketing processes. Today, people can be reached globally within a few seconds and with just a few tricks. Knowing the right tips and tricks, especially from everyday agency life, is worth its weight in gold for young companies as well as for online shops of all shapes and sizes. The Content Book shows how it works: practical and direct. More about: The Content Book.

The Business Book
Becoming an entrepreneur is not difficult, but being an entrepreneur is very difficult. Already knew 9 of 10 startups failed in the first 5 years. When I am on the road during my lectures, this is often the first step to make it clear to the young entrepreneurs that every person around them has to fail if they want to survive as entrepreneurs themselves. The reality check for entrepreneurs is pretty brutal. Nobody remembers the pyramids that fell. Everything talks about those who are still standing. It's the same with entrepreneurs. Failure knocks on the door faster than you'd expect. This book is the result of my experience as an entrepreneur, the lectures and the reflection of the audience. More about: The Business Book.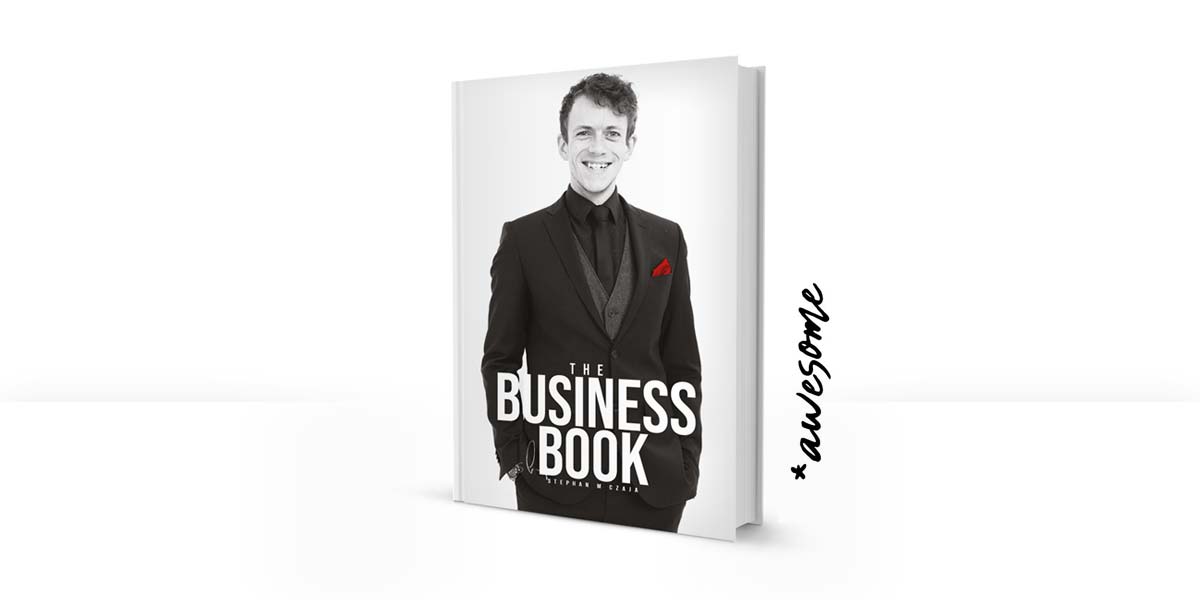 https://lukinski.com/wp-content/uploads/2019/07/buch-empfehlung-stephan-czaja-autor-speaker-the-spinning-book-massenhafte-seo-texte-erstellen.jpg
600
1200
Stephan
/wp-content/uploads/2023/09/lukinski-real-estates-immobilien-logo.svg
Stephan
2019-07-16 08:39:22
2022-04-03 08:03:45
The Spinning Book – Mass Text Creation and Data Generation