EToro Trading App: Stocks, ETF, Cryptocurrency (Bitcoin), … Costs, rating + experience
eToro App – Trade stocks, ETF, cryptocurrency, in my blog you have already learned a lot about trading. Lots of questions of course: which app do you trade with, what do I recommend? So today I want to share with you my favorite trading app, eToro. 29.88% asset growth in 12 months, with low risk through "Copy People" and "Copy Portfolios" or up to 127.35% through active trading and trading strategies. Learn here step by step about the app, fees and much more. Of course, with all the criteria of valuation, costs and all trading options, from stocks to ETF, index fund, currency, cryptocurrency and commodities. Plus the ultimate eToro advantage: you can copy successful traders! Keyword "Social Trading". In the end, you'll know the app inside and out for your first trades. You want to get started right away?
Launch in browser or mobile, get the app: eToro.
Trading App eToro: Best Trading App?
Important / Preface – This is my personal experience as a trader. Always be aware that all forms of trading are associated with risk. Gold, ETFs, index funds for example less than stocks. As you saw in the Wirecard case, even individual stocks can go down. Pandemics, also cause prices to go down, as is currently the case in tourism. Currencies, cryptocurrencies are absolute speculation for you and carry a high risk for price drops.
That's why it's so important to me to describe trading and the app eToro itself, in such detail for you.
The typical questions from beginners are: Which is the best trading app? What are trading apps good for? Can you make a lot of money with trading?
Here are all the answers to the top 3 questions:
Which is the best trading app? Robin Hood, but does not exist in Germany. Therefore eToro.
What are trading apps good for? A lot! Trading has never been so easy for private investors.
Can you make a lot of money with trading? Yes, with the right trading strategy.
Why am I writing this article?
In recent years, I have tested pretty much every trading app, from profit tools like MetaTrader 5 to the many apps that you can find in the PlayStore or the iStore to "Trading App", "Stock App" & Co. I myself earn my money as an entrepreneur, with my companies. I often had profits in the bank or invested them in projects that have nothing to do with my core business. After all, money has to work and shouldn't be sitting in the bank account at 0 interest. Saving was always something I didn't understand. Now I do! I put money back and it becomes more.
Get to know the app and its functions here step by step.
Which is the best trading app?
There are many alternatives and worldwide. Which is the best trading app? As I said above, in all honesty, Robin Hood is the best trading app. Because here you don't pay any order fee or margin (!) for the broker (learn more about this here: Margin in Trading), this is unique to Robin Hood.
The downside, Robin Hood is unfortunately not available in Germany! As soon as there are plans to make Robin Hood available in Germany, you will be the first to know.
Apart from Robin Hood, I like eToro the best. Find out why here! Fast registration, 0 Euro order fees, 0 Euro account management, and much more.
My top 3 trading apps:
Robin Hood (not available in DE)
EToro
Trading Republic
What must a good trading app be able to do?
Evaluation criteria – Let's start with the important aspects, which include 5 parameters in particular. An uncomplicated, fast registration. In addition, the costs, e.g. for account management, as well as order fees. The operation and handling of the platform must be simple. Likewise, the platform, whether online portal or app, should have all the relevant trading options.
Important to me:
Quick registration (without mail)
Amount of the account fees
Amount of the order fee
Operation of the app / website
Trading opportunities
Launch in browser or mobile, get the app: eToro.
That's why eToro: Free account, no extra order fee
The majority, especially German banks, take a monthly or annual fee just for the deposit (your account), quasi your account maintenance fees. In addition, there is also on top a trading fee, between 5 to 10 € per purchase. That has always bothered me!
Apart from this, registration is also an important aspect, especially for beginners and newbies. With the regular banks, the registration can take forever, even with direct banks. All of them even still do the registrations by mail.
Registration? Quickly. Fees? Free of charge
At eToro, it actually only takes you an hour to complete the verification process, and you're ready to trade stocks, cryptocurrency, ETF, index funds, commodities and currencies.
The ultimate advantage of eToro, in my experience, €0 account fees, €0 order fees and a fast, straightforward sign up.
That's why I've been trading with eToro since the fall of 2020. At the latest, if you have read my article on cryptocurrency trading(Strategy 3: High/Low), you know why it is important to have no order fees. Because the constant buying and selling ensures that your profit is in the high/low fluctuations. The higher the fees per trade, the lower your profit.
This is what the eToro app looks like: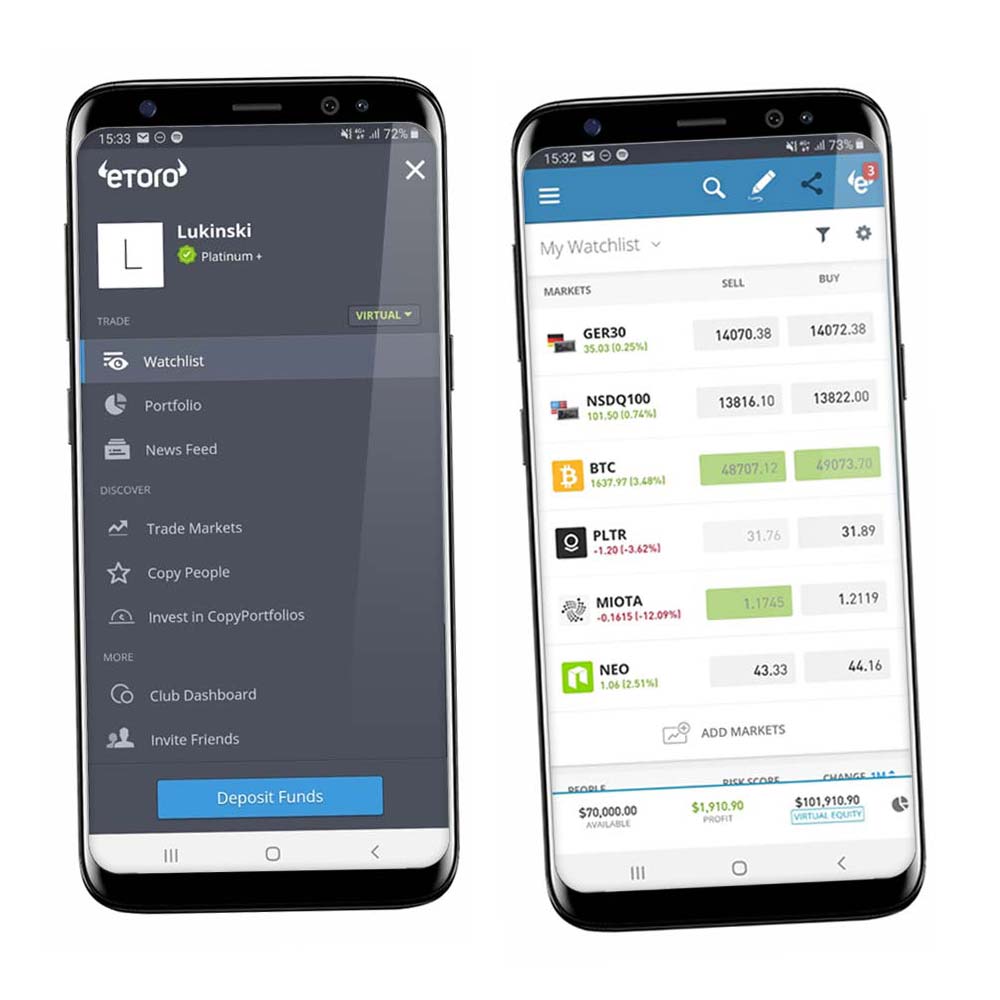 So what does eToro do to make money?
For one thing, like all brokers: By margin. A small spread, of about 2%, on the purchase price. They all do that. All brokers charge margin, as I said, Robin Hood is so far the only app where you can trade without margin (at least if you live in the US or UK).
The margin then looks like this:
Sell: $100 (current price)
Buy: $102 (including margin of $2)
As I said, all brokers have that the same.
On the other hand, eToro has other special features for you as an investor that you won't find on other trading platforms, through which additional profits are generated for the company. These are, for example, other traders that you can follow (more on this later in "Copy People" and "Copy Portfolios") but also special, bundled stock products.
This COPY feature is exactly what makes eToro so good!
Here, I don't have to bring up the expertise myself in order to generate good returns. I can also as a private investor, without prior experience, various investors View (stock portfolio, monthly return) and copy their portfolio.
So you can trade the experts yourself.
A return with low risk then looks like this for you (excerpt: Trading Strategies).
Development: Long-term trading (Copy People)
So a $10,000 investment grows in a year, with a monthly return of 3.41%.
Investment: $10,000
Capital after 1 year: $13,983.81
Increase: + $3,983.81
Yield / month: 3.41
Yield / year: 39.84
So at the end of the year you have 39.84 % more assets, completely "without work". After deducting the capital gains tax, which is 25% in Germany, you are left with 29.88% pure profit.
29.88 % pure profit in 1 year
You can only achieve returns of 50%, 100% through active / risky trading, as here in Strategy 3: High/Low.
Advantages of eToro: App summary
Here is a summary of the advantages of eToro.
eToro advantages at a glance:
Fast registration (no mail)
No account fees (0)
No extra order fee (0)
Simple operation (web and app)
Trading opportunities (all)
Here, as promised, is a step-by-step tutorial and guide, through the app eToro.
Step-by-step: eToro Guide (App)
Get to know the app and its functions here step by step.
to eToro
In the watchlist you collect the stocks you want to watch. In order to invest in them later if necessary.
You can easily add new values with one click. You can also create individual lists, so that you make, for example, a list in which you watch Asian stocks in particular. Another list is perhaps specifically for your favorite cryptocurrencies and yet another list, watches shares of electric car manufacturers and yet another real estate stocks. If you then want to invest in a single stock, you can do that with two more clicks.
Tip! Before you make your first trade, be sure to read this article, on the subject of cryptocurrency trading, here you will learn not only the basics for trading digital currencies, but also from the classic FIAT currencies, the euro and US dollar but also stocks, ETF and index funds, divided into 3 simply explained, basic strategies for "trading on the stock market" or at brokers.
Watchlist at eToro:
Observe individual values
Categorize or create lists
Portfolio – Your investments, all courses at a glance
The portfolio is structured in the same way as your watchlist. Here you will find the values in which you have invested. The individual values can of course be filtered, e.g. in the type of financial product, the profit and loss in euros or dollars or also in a percentage value, and much more. This way you have an overview of all your investments.
I usually have my investments sorted by % gain/loss. Of course with the negative values at the top! After all, I don't want to "just" look at profits, I want to work on building sites that generate losses. Maybe a good spirit for you in trading too.
Here in the portfolio you also have access to the various activities, so you can see, for example, which deposits and withdrawals you have made to your account.
Portfolio at eToro:
Overview of your investments
Current courses
Profit / loss
Capital employed
Current assets per individual value (capital +/- loss or profit)
News Feed – Trading news from the community
Here you get a rough overview of how your assets are developing, in a curve. Below your asset development you will find news, or contributions from the community, to the values that you are watching in the watchlist or in which you have invested, in your portfolio (whether stock, cryptocurrency, ETFs or other), in which you are interested.
Helpful for active traders, because here you get trading news from the community.
News Feed at eToro:
Below you will find the financial products, from stocks to index funds to cryptocurrency. After that come eToro's own features around "Copy People" and "Copy Portfolio".
Trade Markets – Trade with eToro
The markets include all major financial products. Here you will find shares of individual companies. You will find ETF savings plans with which you can bet directly on an industry. You also have access to index funds, a typical example would be the Next Corner or the Badger. These index funds include several shares from one economic community. Besides stocks and stock products, there are commercials that you can trade, as well as crypto currencies. Finally, the classic, commodities & precious metals.
Equities (Stocks)
Equity ETFs
Index funds (Indicies)
Cryptocurrency (Crypto)
Currencies
Raw materials (commodities)
Shares are the most well-known financial product. Shares appear in the news, in newspapers, they are talked about.
Companies issue shares when they want to raise capital. Simply put, the company is valued, this valuation is then broken down into individual shares. Investors can then buy these shares on the stock exchanges. So you as an investor, can participate in the success of companies.
With eToro you can trade all stocks that are traded on the major exchanges from New York to London and Hong Kong. This gives you access to stocks from all over the world.
Some of the most sought-after stocks worldwide are Tesla, Amazon and Google. You can also trade these on eToro, as well as German stocks such as Lufthansa.
Shares at eToro:
So-called ETFs (Exchange Traded Funds) comprise shares, or selected shares from a sector. This allows you to invest in specific themes, while at the same time minimising the risk in the event of an individual default. The fund takes care of the trading. ETFs are long-term investments. Perhaps you have also heard of the term "ETF savings plan".
Individual stocks have much higher risk than pooled ETFs.
A very practical example would be the scandal surrounding Wirecard. Investors who have placed their bets on this single security from the financial sector have fallen flat on their face. The investor bears the risk. Anyone who has invested the same money in a fintech ETF that deals with financial technologies, i.e. a bundled fund instead of individual stocks, would have spread their capital over 20, 30 or even more companies.
The individual loss of the Wirecard share would therefore not have been of great significance. However, the generally positive development of the financial sector would have been taken into account.
ETFs minimize the risk of individual stocks and spread it across an industry.
ETFs on eToro:
AAXY (iShares MSCI)
BAR (Graniteshares)
DBA (PowerShares)
…
Just as ETFs are launched (by companies, brokers, banks), there are also index funds. These cover a certain economic sector. Typical examples are e.g. DAX, Dow Jones.
As a rule, such a fund comprises between 30 and 100 individual stocks, which are combined in such an index fund. This allows investors to focus explicitly on national economies.
The risk of index funds and ETFs is much lower than that of stocks. You've already learned why above. You have not focused your portfolio on a single stock, but on an industry or economic zone.
Index funds on eToro:
Crypto – Cryptocurrency like Bitcoin, Litecoin, Ethereum & Co.
Cryptocurrency, or digital currency, is still a completely new area for many investors. Of course, investment objects such as commodities, precious metals and shares are much more proven. However, anyone who has followed the emergence of digital currency will, the Bitcoin emerged year 2009, which sees the ever-increasing relevance and digital currency. Read more about the development of cryptocurrency here.
In the meantime, not only individual private investors are dealing with digital currency such as Bitcoins, but also entire countries, software companies, accountants and many other players.
Digital currency is gaining relevance.
If you haven't looked into the field of cryptocurrency before, you're naturally wondering, what's the difference between traditional currency and digital currency?
Classic currencies, such as the US dollar or the euro, are known as FIAT currencies. They are determined by central banks, which means by individual persons and bodies.
Digital currency, or cryptocurrency, on the other hand, depends exclusively on the market principle of supply and demand. Financial assets such as shares draw on existing values, for example products, brand values, patents and much more. Cryptocurrencies do not. This means that cryptocurrency has a very high, psychological aspect, when the market decides, not individual politicians.
Cryptocurrency at eToro:
Bitcoin
Bitcoin Cash
Ethereum
Dash
EOS
…
Learn about many of the most important ones here: Cryptocurrencies.
Launch in browser or mobile, get the app: eToro.
Currencies – Currencies like Euro, US Dollar, …
Before we even start with the topic of currency trading, be warned, currency trading is extremely speculative. Accordingly, the winners are high but so are the losses if the prediction does not come true.
Trading no financial products without experience and expertise
That is why I keep this point very short. EUR / USD and USD / CNH are currency pairs. What that means, and how currency trading works, you can learn here: Currency Trading.
Currencies at eToro:
EUR / USD
USD / CNH
GBP / USD
NZD / USD
USD / CAD
USD / JPY
…
Leverage effect explained (Leverage): Leverage X2, X5, …
What makes trading currencies on eToro so "risky"?
All currencies are traded with leverage. Simply put, this is a short-term loan from the broker. This increases profits and (!) risk. You give $1,000, take a leverage of 10, and you have $10,000 of capital tied up.
X10 = from 1.000 you make 10.000
Examples of levers:
| | | |
| --- | --- | --- |
| Amount invested | Lever | Trade |
| 5.000 $ | 1:1 / X1 | 5.000 $ |
| 5.000 $ | 1:2 / X2 | 10.000 $ |
| 5.000 $ | 1:5 / X5 | 25.000 $ |
| 5.000 $ | 1:10 / X10 | 50.000 $ |
| 5.000 $ | 1:20 / X20 | 100.000 $ |
| 5.000 $ | 1:30 / X30 | 150.000 $ |
Also, some index funds that are tracked automatically have leverage, such as the China 50.
Commodities – commodities such as gold, silver, oil, …
The stock market started with commodities. People agreed on certain values, e.g. for coal, iron ore or other goods. Even today, commodities are traded with market values. Accordingly, the prices of commodities rise and fall. Commodities can also be bought and sold at eToro.
Commodities at eToro:
Gold, silver, …
Iron, copper, …
Oil, gas, …
Sugar, wool, cocoa, …
…
Copy People – Successful Investors "Copy
This is one of the strongest features that the eToro trading app offers. Summarized in one simple buzzword, "social trading".
Just like on social networks, you can see profiles of traders. So you know what portfolios the traders have, you see the returns of the last months and years, so you can make an estimate of the profits.
Ultimate advantage: Let trade
The biggest advantage, however, is that you don't have to adjust your daily business according to your investment portfolio. If you trade yourself, you have to keep an eye on the different stock market prices, as well as the different opening hours of the stock exchanges around the world, from New York to Europe Herten to Asia. You have to follow economic and political news. A lot of work that you can save yourself with the smart copying of successful traders!
Compare at eToro:
Gains/losses by month
Gains/losses by year
Investment portfolio
News stream
Number of copiers
…
Instead of trading yourself, you can follow successful traders. In a few seconds, you can copy their investment profile and automatically make exactly the same purchases and sales as the professionals.
Here you will also find various recommendations and investment concepts.
Most Copied
Trending
Long-Term Stock Investors
Long-short investors
Multi-strategy investors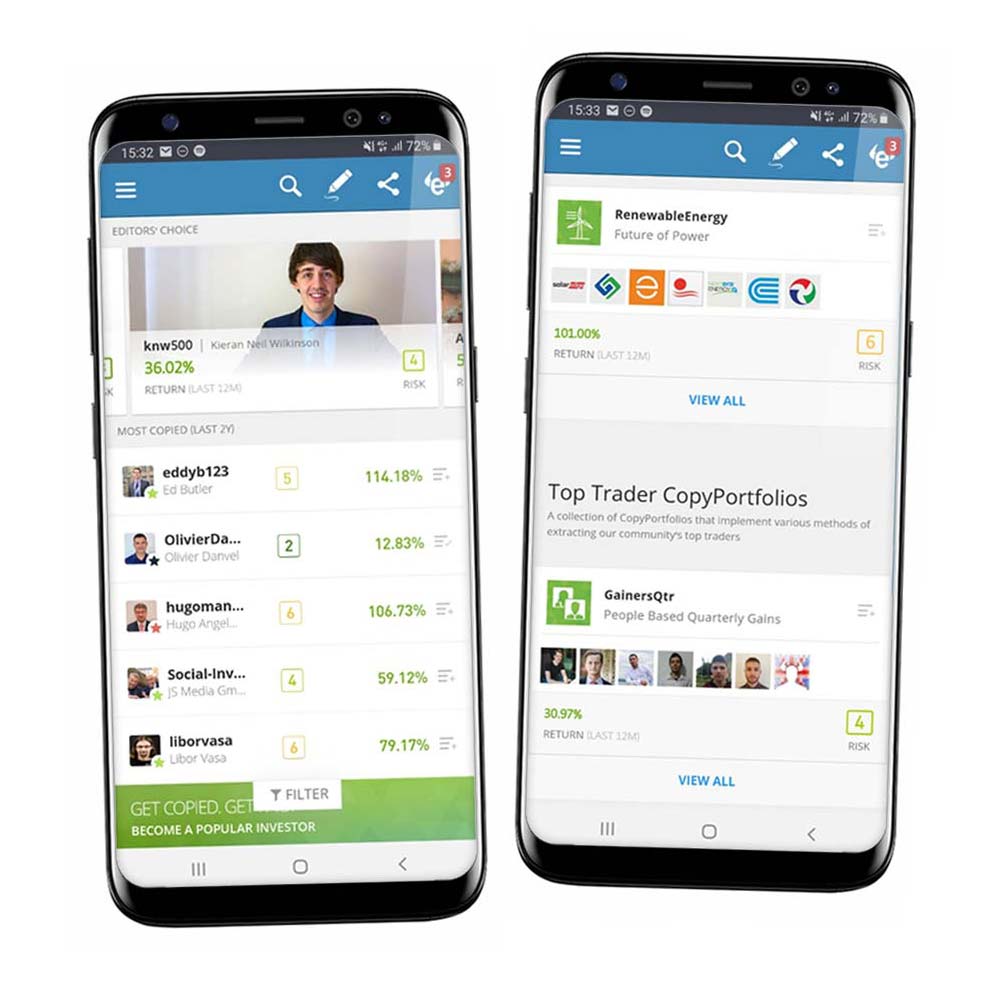 Copy Portfolios – "Copy" successful products
What succeeds, what doesn't? Portfolios summarizes different financial areas. Here you will find, for example, bundled, successful traders. Or, you can follow bundled many papers of an entire industry. Discover the markets best yourself!
Market Portfolios
Top Trader Portfolios
Partner Portfolios
Read more: Trader Copy & Tips
eToro App: Copy Trader – Trading Beginners have a big problem, they are not familiar with trading financial products. Whether it's stocks, currencies, cryptocurrencies, index funds, ETF or leverage. The "big advantage" of eToro is in "copying trading profiles". That is, you can as a beginner and beginner (but also professional), passively actively participate in the stock market! Once copied, all financial products are traded 1:1: Stocks, cryptocurrencies, ETF and index funds. What this means, you will learn in this article!
Sell + Buy: Trading Tip
With my articles and guides, I want to help you save money! On my first trade, I made -5,500 euros in 1 hour. Why? I wanted to practice quickly. Because besides my companies, I only have the morning and the night for trading.
What is the Quint essence?
"Quantum interest" explained: take short-term profits
I came up with the term "quant interest" to clarify the concept. We do not wait for the big end, we also use small jumps (price movements) to take interest (profits).
A quantum leap is often perceived as something big. But in fact, a quantum leap is the smallest possible unit in physics, simply put. Smaller than any virus, smaller than any atom, smaller than a proton, even smaller than an electron.
As you have already learned in the article on trading strategies, taking profits from small movements is a good strategy to build your wealth further. Because that's how you take:
Profits from long-term increase in share prices and
Gains from short-term price fluctuations
Schedule time of sale and new purchases
This table I have built myself to calculate when I get back in after a TP (take profit; selling the stock / currency / etc.). For this I subtract the margin x2 (i.e. the trading fee of the trader). At eToro, for example, you pay round about the following fees (margin) per trade:
Cryptocurrency: 3%
Equities: 0.2 %
Download: Sell / Buy table
In my table, the whole thing then looks like this. In the line "Sell" you enter the rate at which you have set your TP. Of course, there is the table for you and the community also free as a download:
Price Alert for Realtime Trading
In addition, I set up a price alert. This is then always slightly below the price, usually by 0.5 – 1% before my TP. So I can reorder directly after the sale.
Tip. You can also "buy" automatically! To do this, you do not place your order directly, but buy at a certain price value. You can do this easily when buying the Cryptos, share, etc..
You can also find more tips and insights here:
Strategy: High / Low Trading
Here are a few more common questions from trading beginners:
FAQ: Questions for beginners
Trading apps with 1, 2 star rating?!
How secure is eToro?
Is eToro free of charge?
What does a trade cost at eToro?
What are the eToro alternatives?
Can you buy stocks on eToro?
Can you buy from gold?
Trading apps with 1, 2 star rating?!
Yes. Robin Hood also currently has only 1-2 stars. Why? Remember the financial news, around GameStop stock? In a nutshell: Tens of thousands, hundreds of thousands of private investors conspire on a Reddit forum to make coordinated purchases of specific stocks. Old stocks like Blackberry, Nokia, and GameStop. They want the price of the stocks to go up so hedge funds that bet on falling prices can't sell. The more expensive the securities get, the less profitable it becomes for the hedge funds – David against Goliath.
Due to the extreme and unusual rise in GameStop & Co. shares, some brokers have stopped trading (or buying) the stock. This has led to a huge shitstorm and millions of 1-star reviews. That's the story behind the bad and negative reviews of all (!) trading apps that suspended trading.
Read more about the GameStop story here:
How secure is eToro?
Can eToro be trusted? In my experience, eToro is very secure. You can even increase the security of the app by choosing a 2-way login. This way you always have to verify yourself with your smartphone before logging in.
There are also no known cases of security vulnerabilities.
Is eToro free of charge?
Yes. You don't pay for the account, nor do you pay an extra Or fee. Only the usual margin (2%), as with all brokers and apps. Tip. Create a virtual account first, here you can practice trading stocks, ETF, cryptocurrency and Co. easily and for free, with virtual money.
Only when paying out a small amount for processing. I think that is currently at 5 euros.
What does a trade cost at eToro?
As described above, you don't pay a separate order fee on the trade, just the standard trading margin of ~2%, as with all brokers.
What are the eToro alternatives?
Besides eToro, there are many trading apps. Many of them are from German banks like ING Diba, but OnVista is also a popular provider in Germany. In the app stores there are also good apps like Trade Republic and Coinbase. The last two also have virtually no costs.
Can you buy stocks on eToro?
Yes, you can buy stocks in the eToro app. To do so, go to the menu in the app or in the web browser:
Open menu
Click on "Trade Markets
Click on "Stocks" or "Shares" in the filter.
If you already have this stock, you can also buy it directly in your "portfolio".
Can you buy from gold?
Of course, you can also trade commodities. In addition to gold, this includes silver, for example, but also commodities such as wool, oil and gas. To buy gold, go to the menu of the app or in the web browser:
Open menu
Click on "Trade Markets
Click on "Commodities" or "Raw Materials
If you already have this stock, you can also buy it directly in your "portfolio".
What is margin in trading?
As described above, the margin is the broker's profit margin. Between selling price (course) and purchase price there is a small margin. In my table from the guide Trading Strategies, the whole thing looks like this. In the line "Sell" you enter the price at which you have set your TP. Of course, there is the table for you and the community also free as a download:
The table contains:
Calculation margin sale / purchase for cryptocurrency (% at eToro)
Calculation margin sale / purchase for shares
Calculation of lifting effect (spreadsheet 2)
Trading: Reading tips
Trading strategies
Cryptocurrencies: List
Cryptocurrency future? History
Trading strategies
Whether it's cryptocurrency, currency trading, stocks, commodities or precious metals, these 3 strategies will help you understand the basic stock market game. I developed these 3 strategies to help beginners and novices understand the mechanics in a nutshell. Since I grew up with bitcoin rather than stocks, here in particular a strong reference to digital currencies. But the mechanisms or strategies are the same for these 5 investment types: cryptocurrency, currency trading, stocks, commodities or precious metals. I would exclude ETFs and index funds here, as the risks and price fluctuations are significantly lower here.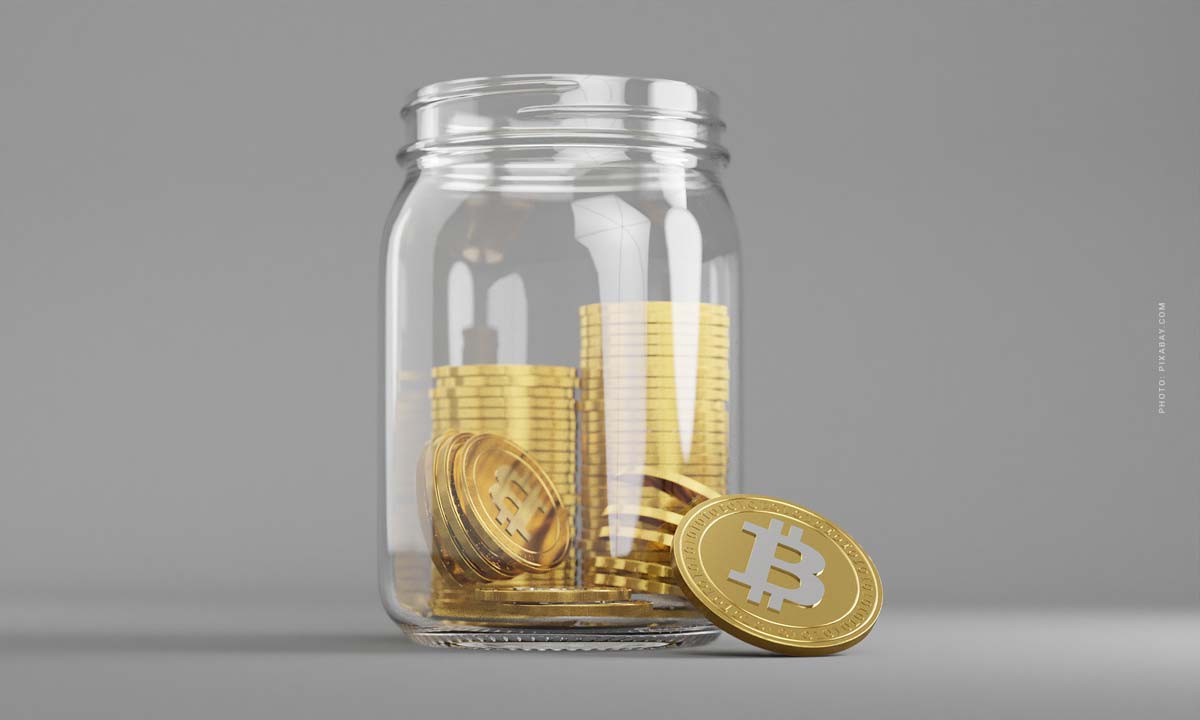 Cryptocurrencies: List
BitCoin, BitCoin Cash, Ethereum, Litecoin, Dash, Ripple, Zcash or Binarcy Coin: they are considered the answer to traditional means of payment. The digitization and decentralization of money makes banks superfluous. Only buyers and sellers are responsible for the control and security of their digital money. You too want to invest in Bitcoin & Co? We have an overview of the most popular cryptocurrencies here.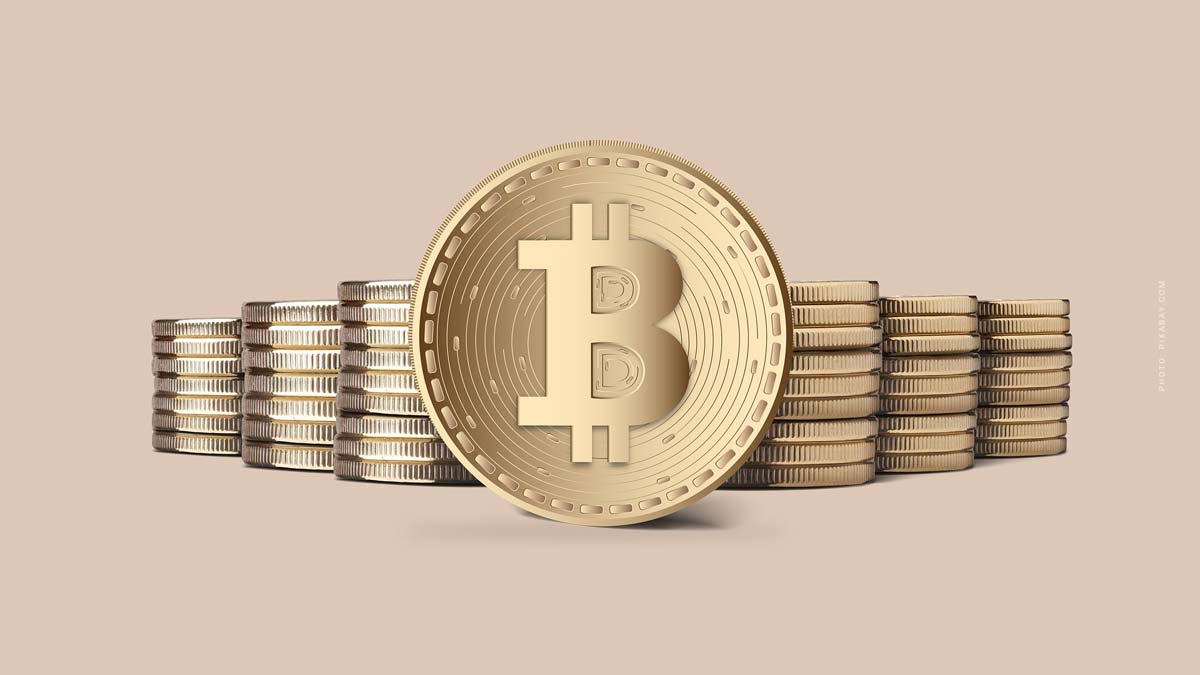 Cryptocurrency future? History
The world is increasingly being sent into lockdown by the new Covid-19 virus. March 2020 was the month when stock prices also plummeted. Papers like those of Lufthansa fell to ~ 1/5 of their pre-value. Minus 80% losses in a few weeks. This happened to almost all sectors except e-commerce and online trading. In contrast, the price of Bitcoin and other cryptocurrencies is holding up. What makes cryptocurrency tick? Why im wanting to buy more cryptocurrency? Since March, bitcoin (BTC) has hit 453.9%. Ethereum (ETH) 376.2% and Binary Coin (BNB) at 428.5%. Currency trading is attracting more and more investors, including individuals. The phenomenon is strong in forex, but more investors are also getting involved in the stock market, as seen recently at GameStop. A look at the trend, 12 months after the start of the pandemic, in mid-February; with the consequences of the lock down in March.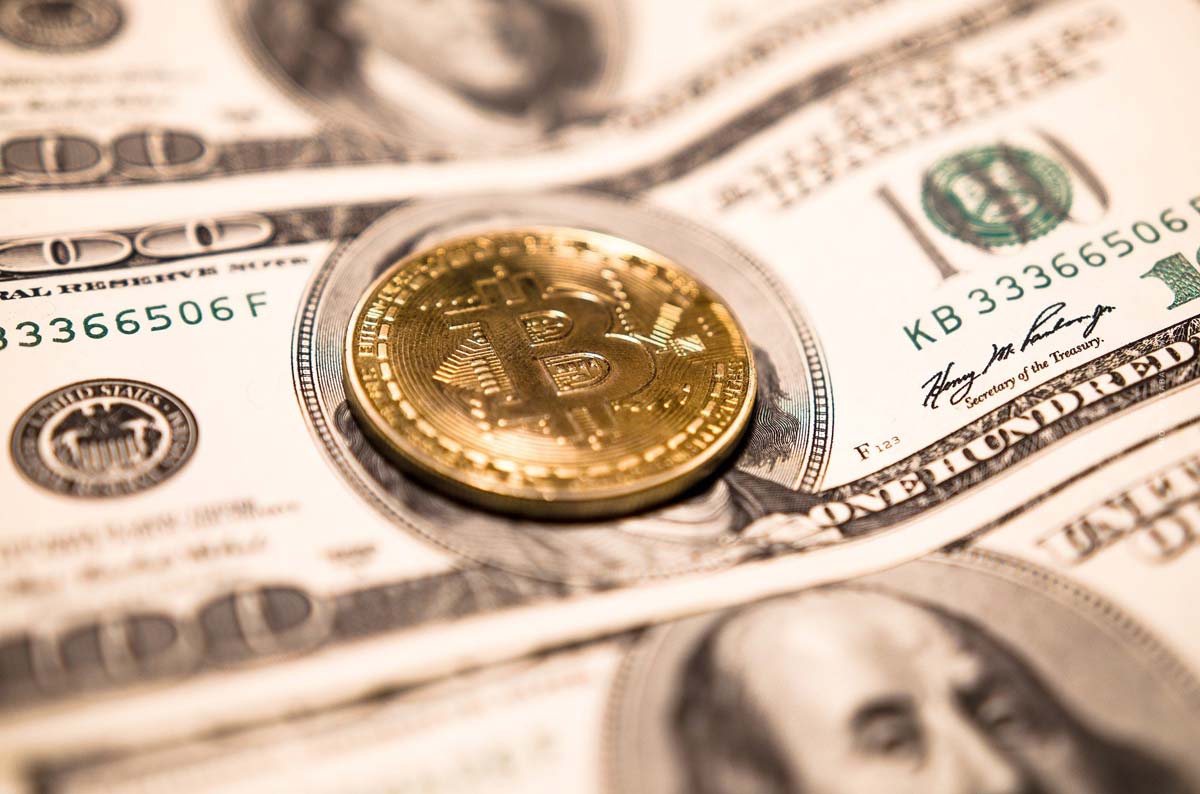 Stock, ETF, Crypto: My Experience / Mistakes
Stocks, ETF, Forex, Cryptocurrency, Social Trading – Here's a little list of a few learnings that cost me money but are so simple you should know them! You want to buy stocks, index funds, cryptocurrency like Bitcoin or Ethereum, foreign exchange (currencies)? You're thinking whether house bank, direct bank, online broker or app? Trading all on your own at risk or new options like social trading via app? My experiences and mistakes!
https://lukinski.com/wp-content/uploads/2021/02/kryptowaehrung-crypto-trading-handel-kaufen-verkaufn-smartphone-3-strategien-erklaert-beginner-app-online-handeln-erfahrungen-empfehlung.jpg
651
1200
L_kinski
/wp-content/uploads/2021/02/lukinski-immobilienmakler-makler-immobilie-haus-wohnung-mehrfamilienhaus-verkaufen-kaufen-vermieten-kapitalanlage-steuern-logo.gif
L_kinski
2021-02-14 07:42:35
2021-02-14 07:42:35
EToro Trading App: Stocks, ETF, Cryptocurrency (Bitcoin), … Costs, rating + experience