Sell apartment house quickly: Most important tips + Immediate purchase
Sell multifamily house fast – The decision to sell your multifamily house fast can be motivated by various life circumstances. In such a sensitive situation, it is of great importance to manage the selling process efficiently without neglecting the importance of proper presentation. This article provides a practical guide to help you complete the sale of your multifamily property expeditiously, without losing sight of the emotional and financial aspects. Tip. Short on time? We buy every multi-family house! Write us or give us a call: Contact.
We buy your apartment house immediately!
Sell or keep an apartment building? You don't always have a choice. An apartment building is not merely a building, but also a valuable collection of memories of moments that have shaped one's life. In the hectic phases of life, when time makes all the difference, it is not enough to act quickly – it requires immediate action.
We recognize the value of your time and offer you more than just a speedy process. We make it possible for you to sell your apartment building immediately and without complications and delays. This results in a variety of advantages for you:
✔️ No brokerage fees
✔️ Fast processing and payment
✔️ Guaranteed fair price
Immediate purchase: your contact
Immediate purchase: We buy any apartment building! We look forward to your call or e-mail:
Alternatively, we offer a step-by-step guide to selling multifamily properties through real estate portals, both with and without an agent.

Sale via real estate portals or brokers
As a rule, multi-family houses are not bought by private individuals, but by practiced capital investors. They pay attention to one thing above all, the return on investment. That is, you need a competitive offer price.
The more attractive the purchase price, the faster the deal.
Because…
It's not about a dream home, it's about return on investment.
Competitive price
Quick sales are usually based on leverage: price.
A reasonable sales price is key to attracting potential buyers and expediting the sales process.
An overly high asking price can scare off prospective buyers and lead to a longer marketing period. In contrast, a realistic price can pique buyers' interest and result in increased viewings. Before setting a price, it's a good idea to conduct a market analysis and familiarize yourself with current sales prices of comparable properties in your area. A balanced price signals to potential buyers that you are serious about selling and can encourage willingness to negotiate.
Set a realistic and competitive selling price
An inflated asking price can scare off potential buyers
A reasonable price generates more interest and can speed up the sales process
Documents for sale
Here is a shorter summary of the specific documents and paperwork needed to sell a fully rented apartment building (MFH) in Germany:
Land register excerpt: Current ownership and encumbrances
Lease agreements: Details of tenant rental conditions
Rental statement: Overview of rental income
Operating cost settlements: Real service charges
Energy certificate: energy efficiency information
Floor plans and site plan: Room layout and position on the plot
Maintenance records: Repairs and modernizations
Construction drawings and permits: Building plans and permits
Service charge settlements: Public charges
Tenant Contact: Tenant Contact Information
Rental price index: Regional rental price information
Tax documents: tax returns and assessments
Insurance certificates: Building and liability insurance
Agreements under the purchase contract: Additional agreements with tenants (optional)
Presentation and preparation
First impressions count, and a carefully prepared multifamily property has a greater chance of attracting buyers. Make sure your property is in top condition. Fix minor flaws, freshen up the colors and create an appealing atmosphere. Thorough cleaning and removing personal items will allow potential buyers to better envision how they might use the space. Don't forget to upgrade the exterior – a well-maintained facade and inviting entryway create a positive first impression.
Ensure optimal condition of the apartment building
Carry out any necessary repairs and renovations
Thorough cleaning and appealing staging to attract buyers
Professional photos and exposé
High-quality photos and an informative exposé are crucial to attract buyers' attention. Professional photos show your apartment building at its best and attract the interest of potential buyers. The exposé should include all the important information about the property, from living space to amenities. Emphasize the unique features of your multifamily property and describe what makes it special. Clear and appealing visuals as well as text can make all the difference and encourage prospective buyers to schedule a showing.
High-quality photos are crucial for attracting the interest of potential buyers
Create an appealing exposé that highlights the advantages of the apartment building
Clear presentation of the room layout and features of the property
Example: Before / After – 3 typical mistakes
Photos are not important for capital investors. But they can't hurt, because private individuals are also buying their first capital investment or want to live in a unit of the house themselves. What are the typical mistakes? To see the 3 most common mistakes in a picture: 1) cropping, 2) focus, and 3) exposure. Be sure to daylight and sunny weather ideally.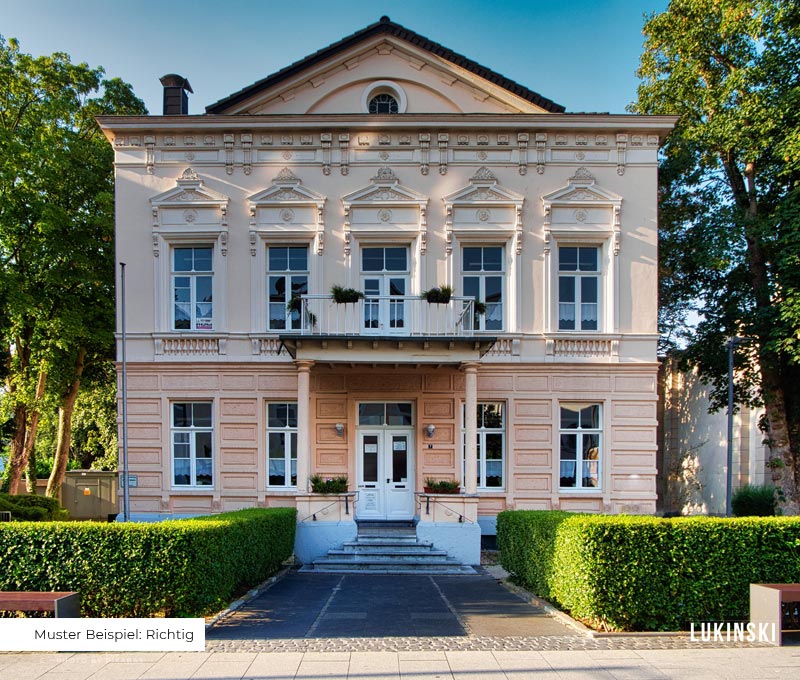 Online presence: sale on real estate portal
Today, online presence is of great importance for real estate sales.
"If you want fish, you have to go fishing!"
Use real estate portals, social media and your own website to present your apartment to a wide audience. A detailed online listing with appealing photos and a precise description increases the visibility of your property and reaches more potential buyers. Use relevant keywords to improve findability in search engines. Make sure your contact information is highly visible so interested buyers can reach you quickly.
Use real estate portals and online platforms for marketing
A well-designed online ad reaches a wide audience
Present the apartment with meaningful photos and detailed information
Alternative to the real estate portal
In some cases, sellers do not want the sale to become public knowledge. In such situations, off-market sales or immediate direct purchases are recommended:
Flexibility for visits
Being willing to offer flexible viewing appointments is critical to accommodate potential buyers. Consider different schedules to reach prospective buyers with different time availability. Weekend and evening appointments allow working professionals to view your home. Show that you are committed to making the process as convenient as possible for prospects. Open communication and flexibility will help attract more viewing appointments.
Offer flexible viewing appointments to accommodate potential buyers
Weekend and evening appointments may benefit working prospects
Make it easy for potential buyers to view to increase their interest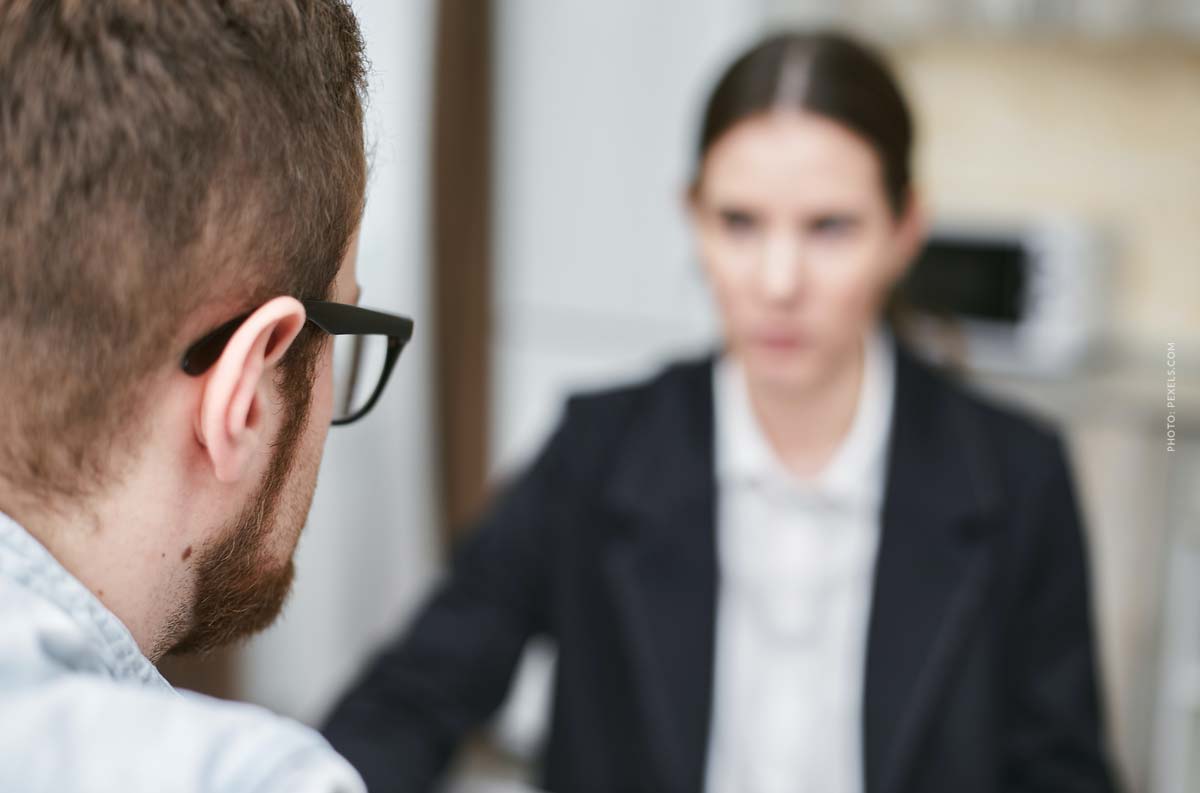 Transparent communication
Clear and open communication with potential buyers builds trust and reduces uncertainty. Answer questions honestly and accurately, and share all relevant information about the property. Transparency also extends to the sales process, negotiations and contractual terms. When buyers feel they are fully informed, they are more likely to take the next step.
Be transparent about the condition of the apartment and price expectations
Clear communication creates trust and reduces uncertainties
Answer questions from potential buyers openly and honestly
Professional support
Working with an experienced real estate agent can speed up the selling process. A broker has extensive market knowledge, a network of potential buyers and experience in negotiations. A broker can also handle marketing, filter qualified buyers and handle legal aspects. The professional assistance of a broker can save you time and effort and make the selling process more efficient.
Consider working with an experienced real estate agent
A broker can speed up the sales process and filter buyers
Expert advice on legal and contractual matters
Availability for negotiations
Be ready for price negotiations and other terms that may appeal to potential buyers. Flexibility and openness in negotiations can help speed up the sales process. Show that you are willing to listen to buyers' needs and ideas. Skillful negotiation can lead to reaching an agreement and successfully completing the sale.
Be open to price negotiations and other conditions
Flexibility can speed up the sales process and increase buyer interest
Show willingness to negotiate to successfully close the sale
Observe market conditions
Market conditions have a significant impact on the success of your sale. Keep up to date with current trends in the real estate market. If the market is favorable for sellers right now, this may be the best time to sell your home. Conversely, if market conditions are less favorable, it may make sense to postpone the sale. The right timing can make the difference between a quick sale and a longer marketing period.
Follow the current market conditions closely
A favorable market trend may indicate the optimal time to sell
Respond to market changes to maximize sales success
Legal preparation
Ensure that all required documents and records (above) are in legally sound condition to ensure a smooth sales process. A proper legal framework is essential to avoid potential obstacles or delays. Carefully check that all necessary permits, deeds and contracts are in place. If there is any uncertainty, it is advisable to consult a lawyer or legal affairs expert.
Make sure all legal documents and records are in order
A smooth legal process is crucial for a successful sale
Consult an attorney or subject matter expert on legal matters as needed
Sell multifamily house quickly: this is how it works
Challenging life situations may require a quick sale of your condominium. This article offers insightful guidance to make the selling process efficient without neglecting the importance of proper presentation. A realistic selling price is key to attracting potential buyers.
Make sure the apartment is prepared in the best possible way – repairs, renovations and an attractive presentation are crucial. High-quality photos and an informative exposé will pique the interest of buyers. Use online presence to increase your reach. Flexibility in viewing appointments, transparent communication and professional support are other factors critical to success. Take market conditions into account and ensure smooth legal preparation.
The article provides a comprehensive guide to a successful and sensitive sales process. If necessary, you can also call on the support of experienced real estate agents to speed up the process and clarify legal aspects.
Selling old or dilapidated apartment building: What to do?
When selling an old or dilapidated apartment building, it's critical to provide potential buyers with a clear picture of its condition and renovation needs. In addition to the usual documents such as land registry excerpts, site plans and lease agreements, you should also provide detailed information about the current condition of the building, planned renovations or refurbishments, and cost estimates for necessary work. Transparent communication about the property's opportunities and challenges can boost buyers' confidence and make the sales process more efficient.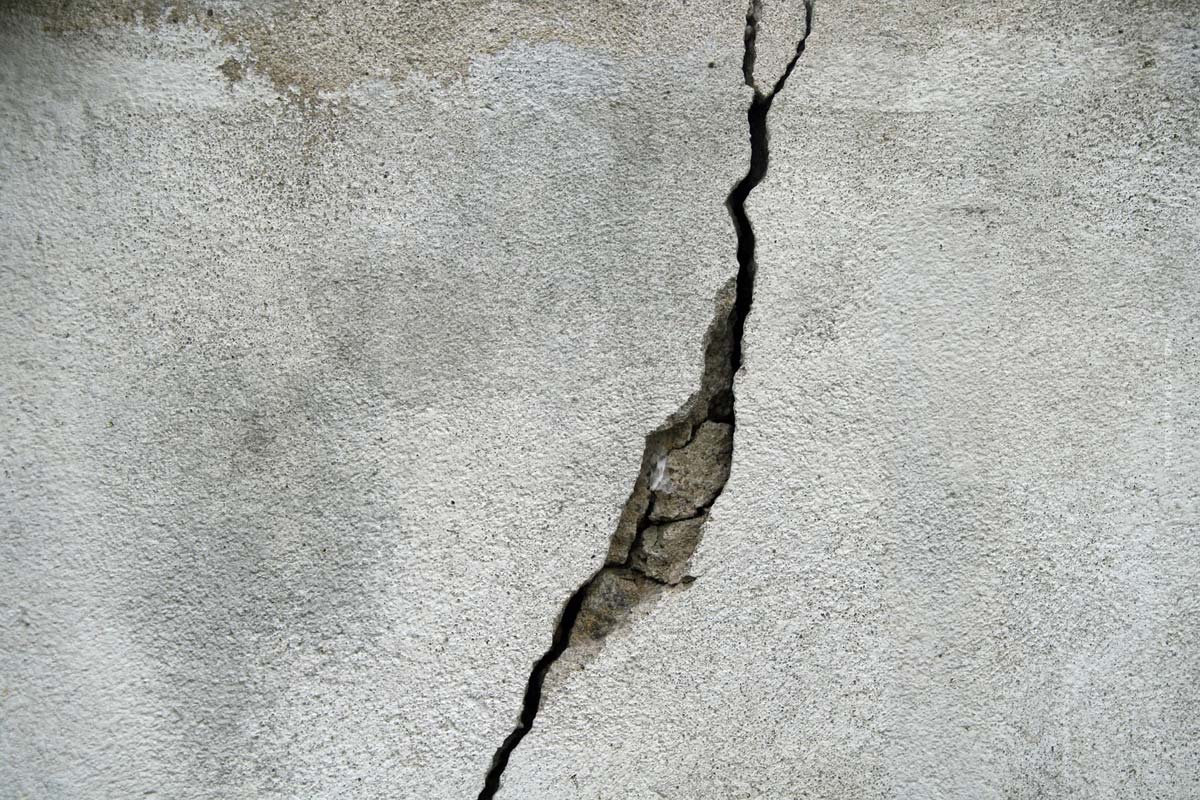 https://lukinski.com/wp-content/uploads/2022/02/mietshaus-zinshaus-verkaufen-mehrfamilienhaus-leipzig-beispiel-alt-neu-vorher-nachher-sanierung-sanierungsstau-verkaufspreis.jpg
775
1200
L_kinski
/wp-content/uploads/2023/09/lukinski-real-estates-immobilien-logo.svg
L_kinski
2023-09-04 08:49:21
2023-09-04 08:49:21
Sell apartment house quickly: Most important tips + Immediate purchase