Sell real estate in Hahnwald (Cologne): villa, townhouse, apartment building – Tips
Selling property in Hahnwald – As a well-known and affluent neighbourhood in Rodenkirchen, Hahnwald is on the list of the most attractive places to live in Cologne, along with the districts of Altstadt, Lindenthal and Marienburg. Because of this, the demand for real estate in this district is very high and you have a good chance of getting a high price when selling. You want to sell your apartment, your property or your apartment building? With our free guides about selling real estate in Hahnwald you are well prepared! Also: Everything you need to know about property valuation and whether you prefer to sell privately or with an estate agent – Welcome to Hahnwald! Back to overview: Selling real estate in Cologne.
Cologne-Hahnwald: Elegant district with prominent neighbours
Cologne stands for media, TV and press like no other city in Germany. That is why the metropolis on the Rhine is constantly growing. Exclusive lofts for single people, luxurious single-family homes for couples with children or luxurious villas for entrepreneurs and investors – the media metropolis inspires everyone. While the stately old buildings invite you to marvel, you can end the day perfectly by the Rhine with a cool beer. And the next metropolis Düsseldorf is not far away either.
Hahnwald: map and location
The district Hahnwald is located south of the Cologne New Town and Old Town and can be found on the left side of the Rhine. A total of 2050 inhabitants live there and the population density is 'only' 686 inhabitants/km². Due to the exclusivity of the residents, Hahnwald is considered very wealthy. Life takes place privately, away from the city centre. Because of this, some celebrities are also at home in this part of Cologne.
Sell real estate: Apartment, house, apartment building
So now is the perfect time to successfully sell your property! The real estate market in Cologne is booming. Whether it's a spacious bungalow, a luxurious maisonette or an elegant villa – the sales process depends not only on the timing and location, but also on the different types of apartments and houses.
More on the subject of selling property in the New Town in a moment. Here is an overview in advance:
One of the first steps is to evaluate the property.
Real estate valuation: Valuation for the sale of real estate
Real estate agencies will appraise the value of your condo or house if you hire an agent to sell your property. But why should you leave the property valuation to an expert? For one thing, an experienced real estate agent is familiar with the various factors that affect the purchase price, and for another, many buyers try to drive down the price. An experienced real estate agent can prevent this through his expertise and sales skills.
Here you can find out more about property valuation, the procedure and the most important documents:
Based on the demand, a house sale privately is possible, but in its requirements, time and pitfalls should not be underestimated. Especially if you want to avoid a loss of value or long standing times in the real estate sale, you should definitely decide professionally and hire experienced real estate agents. Very few owners are familiar with house sales and know which details are important in the valuation.
Advantages of a real estate agent: Expertise & negotiating skills
The organisation of documents and negotiation skills are also part of a successful and uncomplicated sale of real estate in Langen. If the energy certificate is not available for the viewing or you cannot justify the offer price with a market value assessment, difficulties are pre-programmed. Avoid these problems by being attentive and trusting that you can sell the house or apartment much more easily, stress-free and risk-free via a professional estate agent.
Agents enable a stress-free and risk-free real estate sale
Tasks of the broker: Exposé, viewing appointments & Co.
It is recommended to consult an estate agent for such properties as houses, villas or apartments, who can support you in the purchase decision. They offer a comprehensive service for house and flat sales or land sales in Hahnwald. Your estate agent will develop a marketing strategy to suit your property and use pictures to show your property at its best. The exposé in professional preparation appeals to prospective buyers and ensures that your property does not wait long for a new owner and that you can sell quickly.
Here is an overview of the duties of a real estate agent:
Viewing: Prepare & conduct purchase negotiations
The biggest hurdle in home sales by owner is the negotiation that occurs during or after an inspection with the buyer. You need to know that a prospective buyer will always go into price negotiation trying to undercut your offer and convince you to sell below value. Only with rhetorical and negotiation experience can you avoid home sales that promote your dissatisfaction and result in financial loss or unforeseen difficulties.
Reading tip: Property inspection: What you should consider!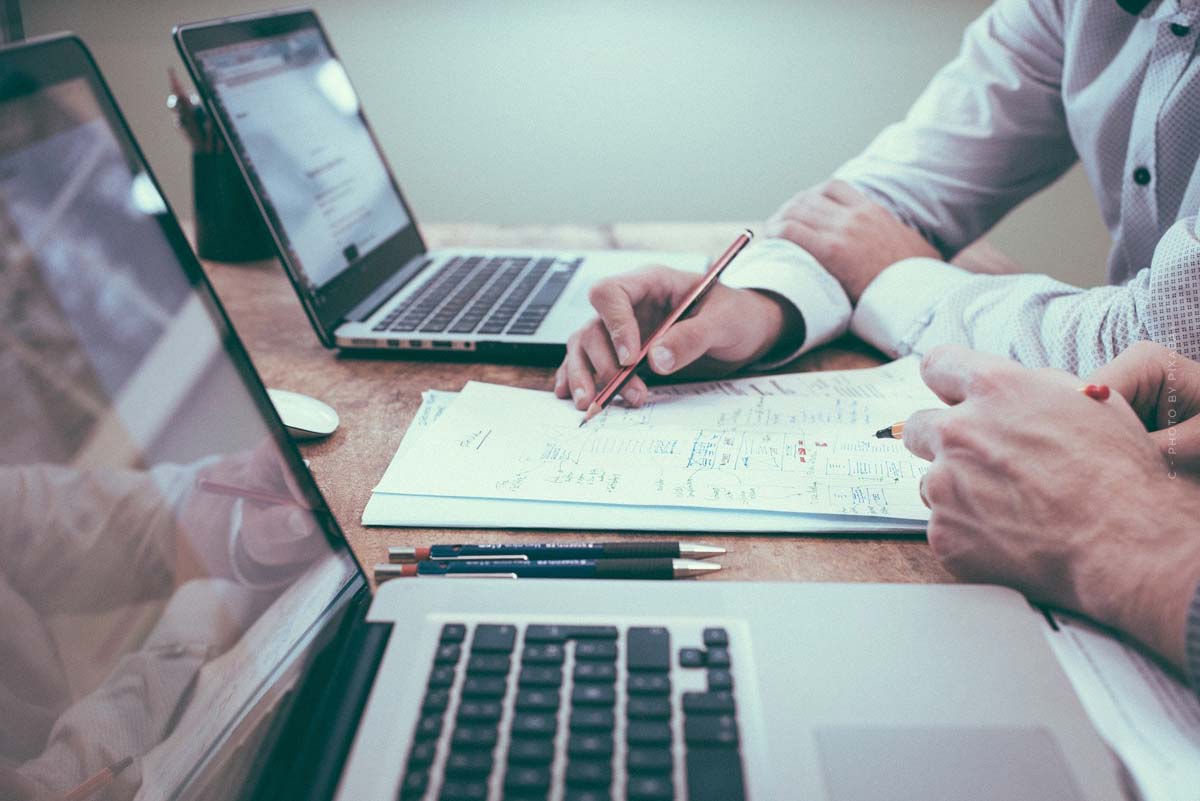 What is your property worth in Hahnwald?
If you assess the pure material value or the price you paid at the time, the house sale automatically entails losses. Property prices in Cologne have risen rapidly in recent years, so that only the determination of the market value provides clarity and is the foundation for an authentic offer price.
Factors of valuation: apartment, land & apartment building
The year of construction and the building fabric, the size of the plot and the furnishings of the house are only one component of the market value. This is because the location, the popularity of the district and the associated demand, the infrastructure and comparative prices for similar properties in your location are also relevant. You can hire an appraiser, but in this case you will have to pay for and incur the costs of the market value appraisal yourself.
All factors that affect the value of your property:
Year of manufacture
Building fabric
Property size
Location
Infrastructure
Demand/offer
Valuation and advice from brokers
If you wish to have the valuation carried out by an estate agent, the costs are included in the commission and thus in the ancillary purchase costs to be paid by the buyer. The buyer principle does not apply to the sale of a house, which means that you can commission us without any problems and have your property valued correctly and sold professionally. With our experience and many years of knowledge of the real estate market, you are well advised and can be confident that you will sell your house or apartment for the highest possible price. You will not be faced with negotiations, because an assignment to a professional maker includes all services from the preparation phase, through the sales phase, to the conclusion of the contract and the handing over of all keys and documents to the buyer.
The costs for the property valuation are included in the commission and are therefore to be borne by the buyer.
Faster success through real estate agents
Whether Hahnwald, Rodenkirchen, Lindenthal or Altstadt – expertly presented properties sell faster than properties advertised privately. This is not only due to the expressiveness of the pictures and descriptions in the exposé, but also to the competence in the entire handling. You do not have to take care of the procurement of all necessary documents on your own, you do not have to arrange appointments and you do not have to conduct the viewings with interested parties yourself. Based on the strategy developed for your property, your real estate agent offers the best advice and marketing for houses and apartments in Cologne-Hahnwald. There are good reasons not to leave the sales success of such high-priced properties as your own home to chance.
Experience has shown that properties presented in a professional manner sell more quickly than properties that are advertised privately.
Selling a property in Hahnwald: Conclusion
Cologne-Hahnwald is considered the most expensive residential area in Cologne with many high-priced new buildings. If you offer a property in this area, you have a good chance of selling it at a high price. However, it is advisable to consult a real estate agent, especially for houses, villas or apartments with a comparatively high price per square meter. This should be competent and reputable, so that he can support you in the best possible way with the sale.
Average price per square meter in Hanhwald: 4.900€/ m²
Do you already know it? Cologne- Lindenthal
Another affluent neighbourhood is Cologne- Lindenthal. If you have a property in this part of Cologne, it is most likely to be highly priced as well. Lindenthal is extremely popular and sought after. If you want to find out more about selling in Lindenthal, you can find a suitable article here.
Cologne: Real estate in the media city on the Rhine
With over 1 million inhabitants, the media metropolis on the Rhine is one of the hubs in NRW, but also in Germany. Located in western Germany, the city borders other metropolitan areas such as Düsseldorf and Bonn. The media city can be found directly on the Rhine and can be divided into different parts and districts. Neighbouring cities include Düsseldorf, Bonn and Leverkusen. Cologne stands for media, TV and press like no other city in Germany. That is why the metropolis on the Rhine is constantly growing. Südstadt, Altstadt, Ringe, Ehrenfeld or Sülz, where is the best place to live?
Real estate in Cologne
Hardly any other large city in Germany offers so much "room for improvement". From the purchase price to the architecture of the existing property. Whether condominium, apartment building or luxurious loft with a view of the Rhine. Cologne has enjoyed steadily growing popularity for years. The most beautiful city on the Rhine really does have something to offer everyone. The stately old buildings in Südstadt and the famous area around Rheinauhafen are particularly impressive.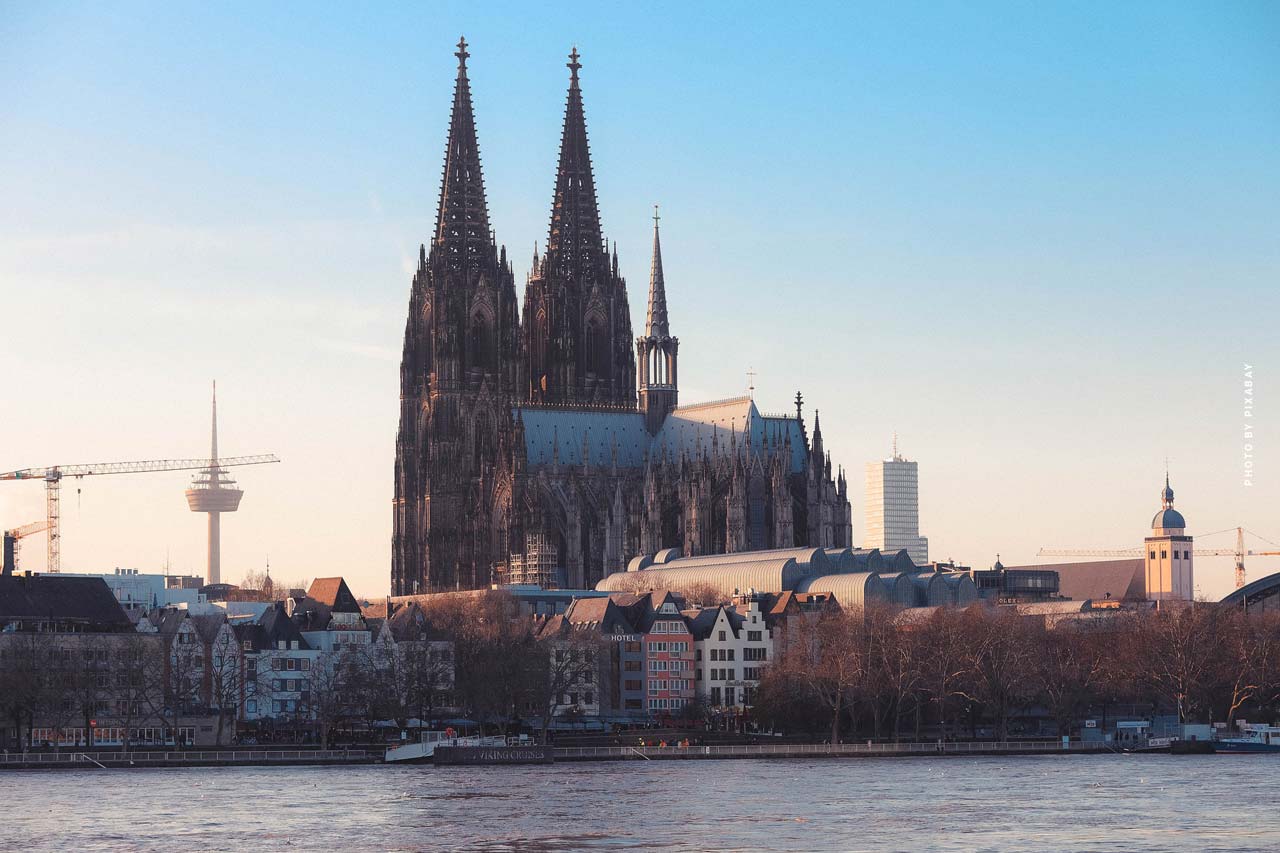 Living in Cologne: Popular districts & residential areas
The media city on the Rhine offers a diverse cityscape, guaranteeing the perfect living solution for everyone. From luxury apartment to villa, there really is everything. With the help of the right real estate agent, you can undoubtedly find your dream property – whether Südstadt, Marienburg or Hahnwald – a property as an investment in Cologne always pays off! One of the largest universities in Germany ensures a young cityscape and gives the 'Veedeln' their inimitable freshness. Would you like to invest in a property as a capital investment in charming Cologne? Find out everything you need to know about the city's most sought-after residential districts, including tips on location, prices per square metre & co! To the overview: Living in Cologne.

House, apartment and land for sale in Cologne
Selling an apartment, an apartment building or your own property. The colourful media metropolis of Cologne has a lot to offer: While Marienburg and Rodenkirchen inspire with their proximity to the Rhine, Neustadt is bustling with big city life. Lindenthal, located to the west, convinces with its quiet atmosphere and those who prefer it exclusive and prominent settle in Hahnwald. You want to sell your property in Cologne? Everything about the selling process, the most important documents and whether you should sell privately or with an estate agent. To the overview: Selling real estate in Cologne.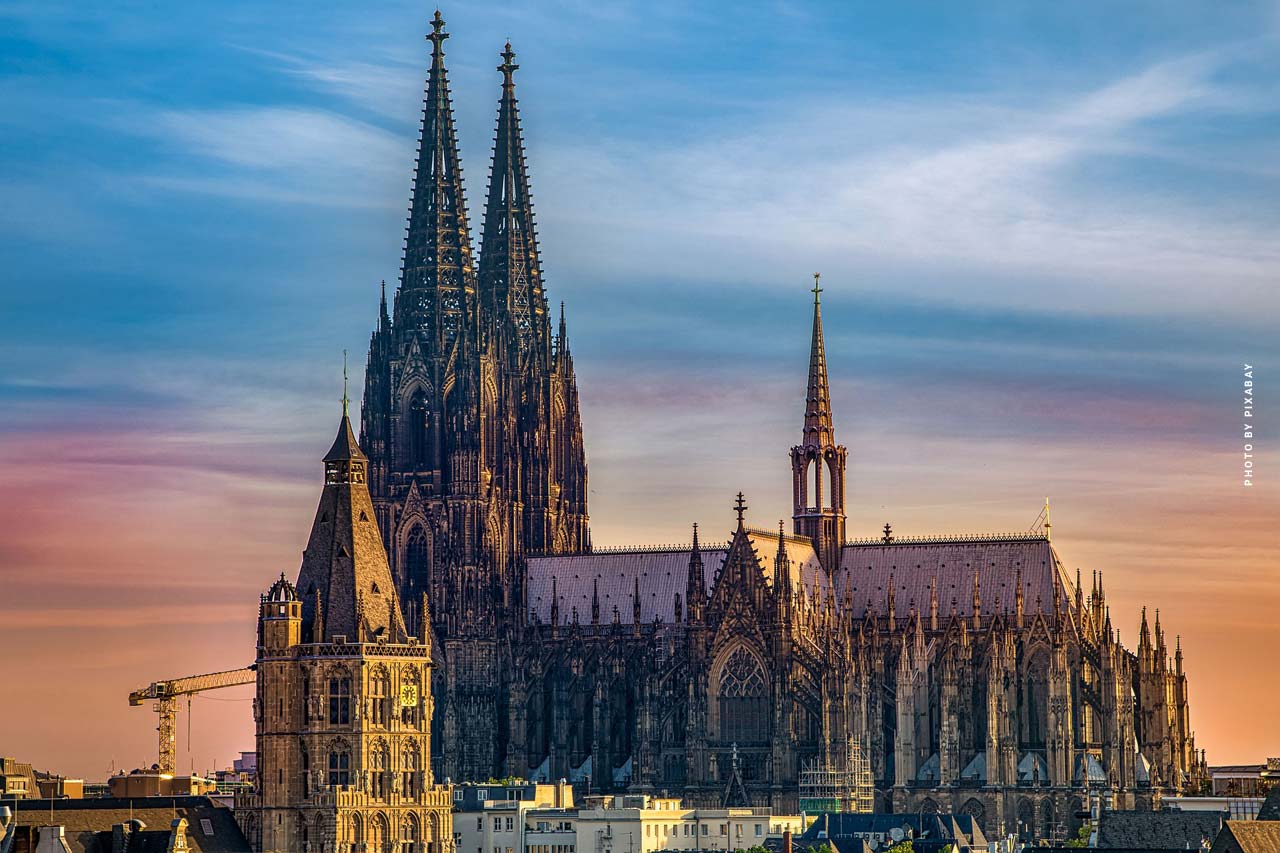 https://lukinski.com/wp-content/uploads/2018/09/landhaus-stadt-altbau-verkaufen-makler-hilfe-anleitung-geld-hd-foto.jpg
853
1280
Laura
https://lukinski.one/wp-content/uploads/2023/01/lukinski-logo-real-estate-investment-financing-1.svg
Laura
2019-04-25 08:00:33
2022-04-03 08:27:28
Sell real estate in Hahnwald (Cologne): villa, townhouse, apartment building – Tips