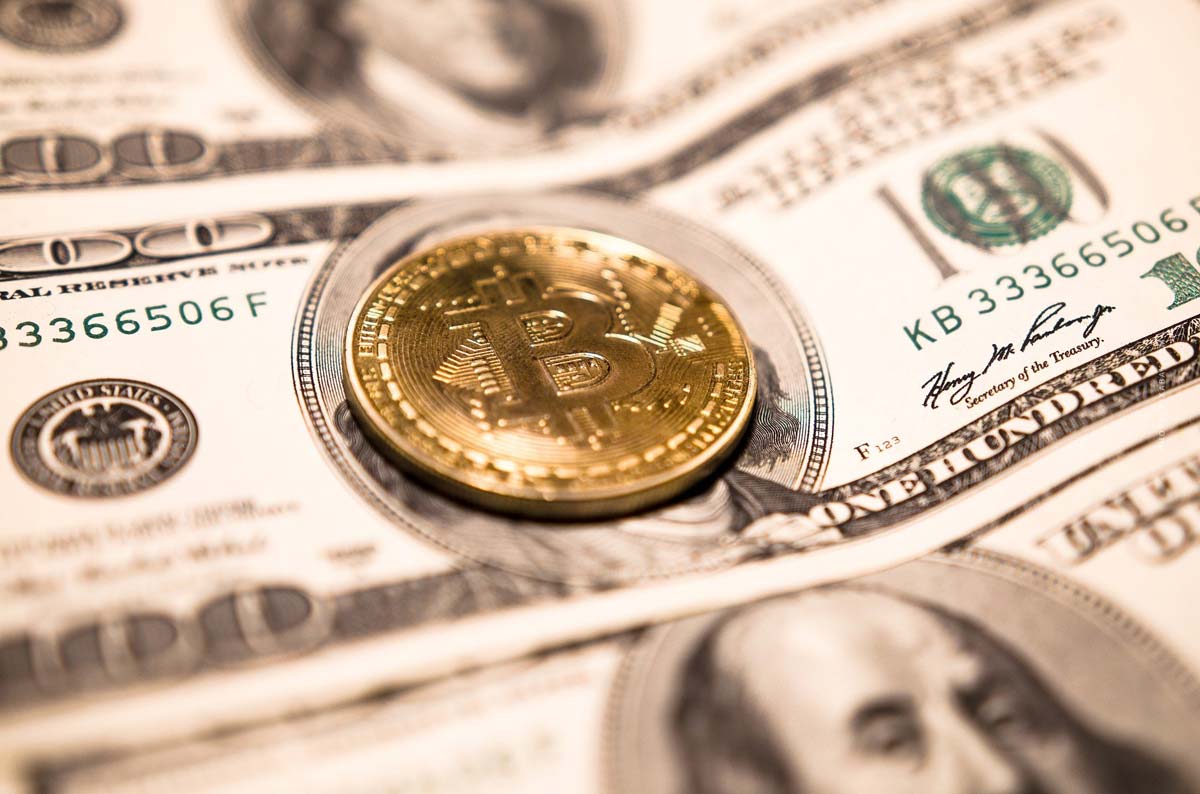 Cryptocurrency future: course + forecast for bitcoin, ethereum & coin alternatives
Cryptocurrency Future – The world is increasingly sent into lockdown by the new Covid-19 virus. March 2020 was the month when stock prices also plummeted. Papers like those of Lufthansa fell to ~ 1/5 of their pre-value. Minus 80% losses in a few weeks. This happened to almost all sectors, except e-commerce and online trading. In contrast, the price of Bitcoin and other cryptocurrencies is holding up. More and more investors are getting in, in crypto trading. What makes cryptocurrency? Why do im more wanting to buy cryptocurrency? Since March, BitCoin (BTC) has reached 453.9%. Ethereum (ETH) 376.2% and Binary Coin (BNB) at 428.5%. Currency trading is attracting more and more investors, including individuals. The phenomenon is strong in forex, but more investors are also getting involved in the stock market, as seen recently at GameStop. A look at the development, 12 months after the start of the pandemic, in mid-February; with the consequences of the lock down in March.
Cryptocurrency & Coins: Function, History and Future
No investment advice or purchase recommendation!
All information provided here does not constitute investment advice or a recommendation to buy. All statements are my general published opinion. I have obtained the information from my experience as a private investor. This experience report cannot and is not intended to replace personal investment advice from professionals.
Since March (11 months), the gains have been extreme:
BitCoin (BTC) 453.9%
Ethereum (ETH) 376.2%
Binary Coin (BNB) with 428.5%
The view becomes even more blatant if you double the period round about again, to 24 months. If you had invested 2 years ago, you would make + 1,000% profit today. 24 months ago, the price stood at exactly $5,000, with which you could have bought 1 Bitcoin. Today, you would immediately get $54,000 for it, + $49,000 profit.
Coin (BTC) price in the course: What if?
What if you had invested in 2013? At that time, the price was still around $120 in October. Half a year later, Bitcoin was at $140 and at the end of 2013, in December, Bitcoin reached the $1,000 mark for the first time. Initially, the Bitcoin was at a few cents for a long time.
You want to trade yourself? Trading has never been so easy! Buy from 1 euro with these apps:
Download (Android + iOS): eToro
And a little tip, Made in Germany:
Download (Android + iOS) Trade Republic
Development of the cryptocurrency
Many still think very critically about cryptocurrency, especially those who have not yet had their own, long-term experience. Many customers I have conversations with also view cryptocurrency critically. They prefer to invest in stocks, index funds, art.
Don't invest in cryptocurrency! Risky, dangerous… really?
But anyone who has been interested in the subject from an early age has experienced the unstoppable triumph of digital currencies, or cryptocurrencies, for themselves. From the first "have you ever heard of bitcoin?", to "wow, bitcoin is at $100", to today's "unbelievable, $45,000". What's next? Many are already speculating on the next target, the:
100.000 $ Bitcoin exchange rate
For more than 10 years, we have been hearing "risk, dangerous…", but history shows that digital currency is becoming increasingly established. Not only in the minds of people, but also in business (see payment method Paypal, Tesla) and also in governments, which are testing the first digital currency models.
Honestly – While in the beginning you thought every week it will be over soon, it turned into months and years. Now cryptocurrency, especially for the new generation, is often more present than classic financial investments. Today, there is no longer just bitcoin and few other alternatives but a whole pool of cryptocurrencies. Software companies, banks, governments, everyone is now talking about digital currency. Business giants like Paypal and Tesla accept them as a means of payment.
Are we only at the beginning of the digital age?
Economics is psychology. Just like digital currencies
Those who were there have now experienced an entire decade, i.e. 10 years. Bitcoin went "online" in 2009.
So if you're 30 years old or younger, you've known digital currencies for half your life. Anyone born after 2000 has never known the world differently.
In fact, after more than 10 years, a psychological stability is emerging. People trust the digital currency
Critics and first movers: Isn't the stock market always risky?
Cinema used to be demonized, as were television and the Internet. New things cause fear – and opportunities for those who are brave (Frist Mover).
Critics say: Too much risk, too much fluctuation. But isn't it always like that when you think of shares? Of course, shares are something else, there is a concrete countervalue behind you (brand, products, inventory, etc.). But fluctuations are quite normal on the stock exchange, at the latest with leverage products. If you only have a short-term view, you will naturally only see something up and down. Those who think in the long term can build up their assets.
Therefore, I want with this small special, not only a look at the development of the large, well-known cryptocurrencies such as Bitcoin, Litecoin, Ethereum & Co. overturn, but also on new alternatives.
Cryptocurrency quickly explained
Never heard of the structure behind cryptocurrency?
Here once briefly, very simply explained, how the concept cryptocurrency works. Normal currencies, so-called FIAT currencies, such as the euro or on the US dollar are determined by the individual central banks. That is, individual bodies, people decide what happens.
Cryptocurrencies and coins, on the other hand, are determined only by supply and demand. Bitcoin, like other cryptocurrencies, is therefore free from government supervision and is determined only by the market (supply/demand).
Anyone who was involved with cryptocurrency just five years ago would have noticed next to nothing about it in the media. In the meantime, it is standard that banks, auditors, but also governments present more and more papers and strategies, some countries even explore the active use of cryptocurrency in their own financial system.
Blockchain: "Linked data packets"
Cryptocurrency itself is, simply put, a coded chain of data. The so-called blockchain.
How does cryptocurrency work?
Everything is set up as a P2P network (peer-to-peer). Data is therefore stored in a decentralized manner. All data blocks are linked to that of the predecessor. Within this distributed database, all transactions are actually known!
So the whole thing is a network where cryptography-signed messages are published – technical term: blockchain. You want to take a look at these transactions? Here you can see live how individual trades sometimes sell up to 100 Bitcoins and how sums in the millions go over the table:

Trading volumes rise and rise: Digital currencies
Just this week, the news has rolled over, after PayPal has already announced that it wants to accept Bitcoin as a means of payment, Tesla has also produced big news this week. On the one hand, Bitcoin is to be accepted as a means of payment, and on the other hand, Tesla itself has invested 1.5 billion dollars in Bitcoin. Tesla probably made more money from the subsequent jump in the share price than from all electric cars (link for to article "Tesla killer" Nio) combined. The price spoke after the announcement by about $20,000 upwards, almost 100% of the market value.
Bitcoin is the most recognized digital currency after its first decade. Besides Bitcoin, there are a few other representatives that have been around longer. These include Ethereum, Litecoin and Bitcoin Cash.
Today new coins are coming after, interesting as an investment?
Coins under $5: Bitcoin Alternatives
Now before we get to evaluating the rates, here's a look at an investment strategy that is emerging as digital currencies become more diversified. Why do I find coins under $5 so interesting? Question 1: Short-term development +/- 6 months:
A) What is the probability that bitcoin will double in the next few months? So from currently ~ $45,000 to $90,000
B) What is the probability that new coins, for under $5 will double in the same time period?
Read more about this and 2 other crypto trading strategies here.
Interesting at the moment are coins like
Ripple (XRP) ~ $0.58
Cardano (ADA) ~ $0.90
IOTA (MIOTA) ~ $1.23
Stellar (XLM) ~ $0.55
EOS ~ $4.70
TROM (TRX) ~ $0.05
Tezos (XTZ) ~ $4.74
Still skeptical? What if… 24 months investment
In my new article I have opened an example calculation, which I also wanted to show quickly here. The assumption:
What if you had invested in bitcoin 2 years ago?
Imagine you bought bitcoins a few years ago for €5,000. Today, the price is $53,000. If you sold it today, you would have $265,000 in your pocket. That's a whole $260,000 profit. Even after deducting the capital gains tax (profits from capital transactions must always be taxed in Germany) of 25%, you are left with $165,000 net profit, even after taxation. If you haven't paid any capital gains tax yet, it will only be due when you close your year, so not directly when you sell the cryptos.
Example calculation: 24 months Bitcoin – 5,300 % profit
If you had invested today, exactly 2 years ago, you would have made 5,300% profit now
Profit in a few years:
Buy for $5,000 at $1,000/ 5 bitcoins
Current price $53,000 * 5 coins = $265,000 value
Profit: $260,000
Profit (after tax): $195,000
PS: As I write this article, the price has already risen above $54,000. Directly an update:
Profit in a few years:
Buy for $5,000 at $1,000/ 5 bitcoins
Current price $54,000 * 5 coins = $270,000 value
Profit: $265,000
Profit (after tax): $198,750
So during the article, my profit would have increased again by +$5,000.
Even 24 months ago, you would have made + 1,000%. Here, the price stood at exactly $5,000, with which you could have bought 1 Bitcoin. Today, you would immediately get $54,000 for it, + $49,000 profit.
Courses in the pandemic: analysis and evaluation
Here is a look at a few courses as examples. Did you know? There are now over 1,400 digital currencies. However, only a fraction have trading volumes over $1,000/day. These ones move hundreds of millions:
BitCoin (BTC)
Ethereum, ETH, Bitcoin, BTC, EOS, comparison, analysis, Covid-19, Corona, pandemic, currency trading, forex trading, cryptocurrency, coin, digital currency, price gains, rate, price history – an overview.
Price high immediately before / after Corona:
Price high (beginning of 2020): 10,200
Price high (beginning of 2021): 46,300
Difference: +36,100
Price level: 453.9%
More about: Bitcoin
BitCoin (BTC) / USD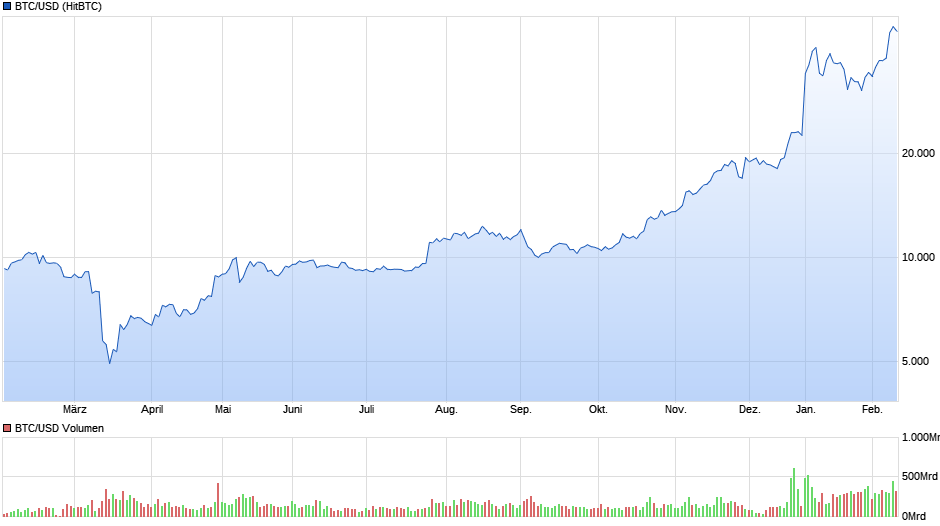 BitCoin (BTC) / EUR

Ethereum (ETH)
Price high immediately before / after Corona:
Price high (early 2020): 311
Price high (beginning of 2021): 1170
Difference: +859
Price level: 376.2%
More about: Ethereum
Ethereum (ETH) / USD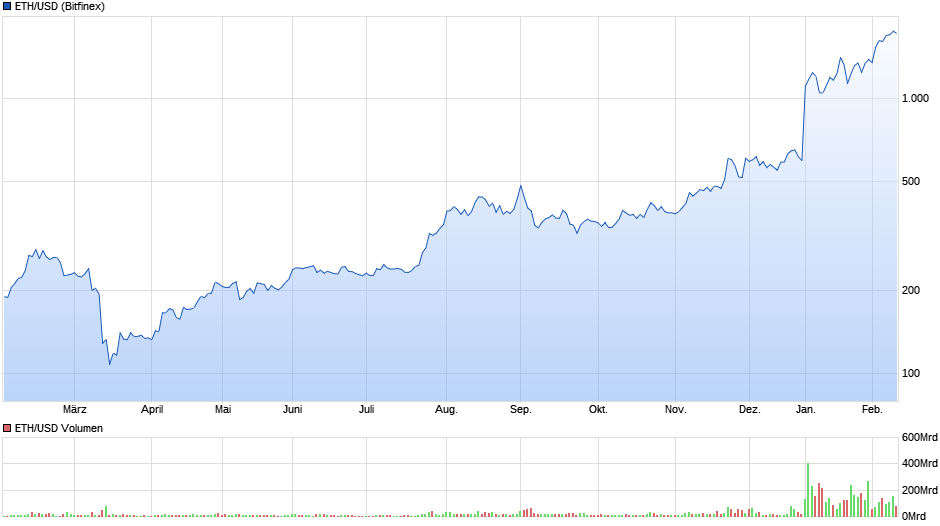 Ethereum (ETH) / EUR

Binary Coin (BNB)
Price high immediately before / after Corona:
Price high (beginning of 2020): 28
Price high (beginning of 2021): 120
Difference: +92
Price level: 428.5
Binary Coin (BNB) / USD

Binary Coin (BNB) / EUR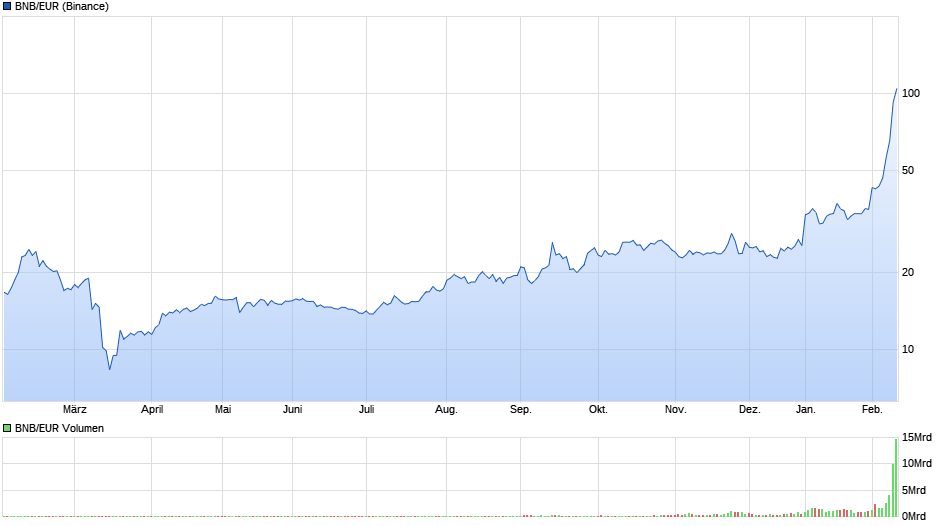 EOS
Price high immediately before / after Corona:
Price high (beginning of 2020): 5.4
Price high (beginning of 2021): 4.3
Difference: -0.9
Price level: 79.6
EOS / USD

EOS / EUR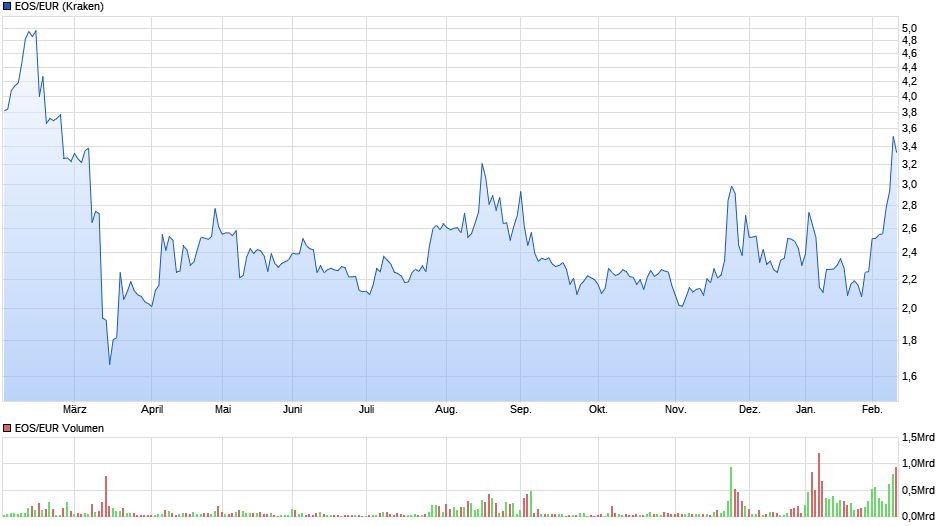 Trading: Reading Tips
Trading App: Recommendation
Trading strategies
Cryptocurrencies: List
Trading App: Recommendation
eToro App – Trade stocks, ETF, cryptocurrency, in my blog you have already learned a lot about trading. Lots of questions of course: which app do you trade with, what do I recommend? So today I want to share with you my favorite trading app, eToro. 29.88% asset growth in 12 months, with low risk through "Copy People" and "Copy Portfolios" or up to 127.35% through active trading and trading strategies. Learn about the app, fees and more here step by step.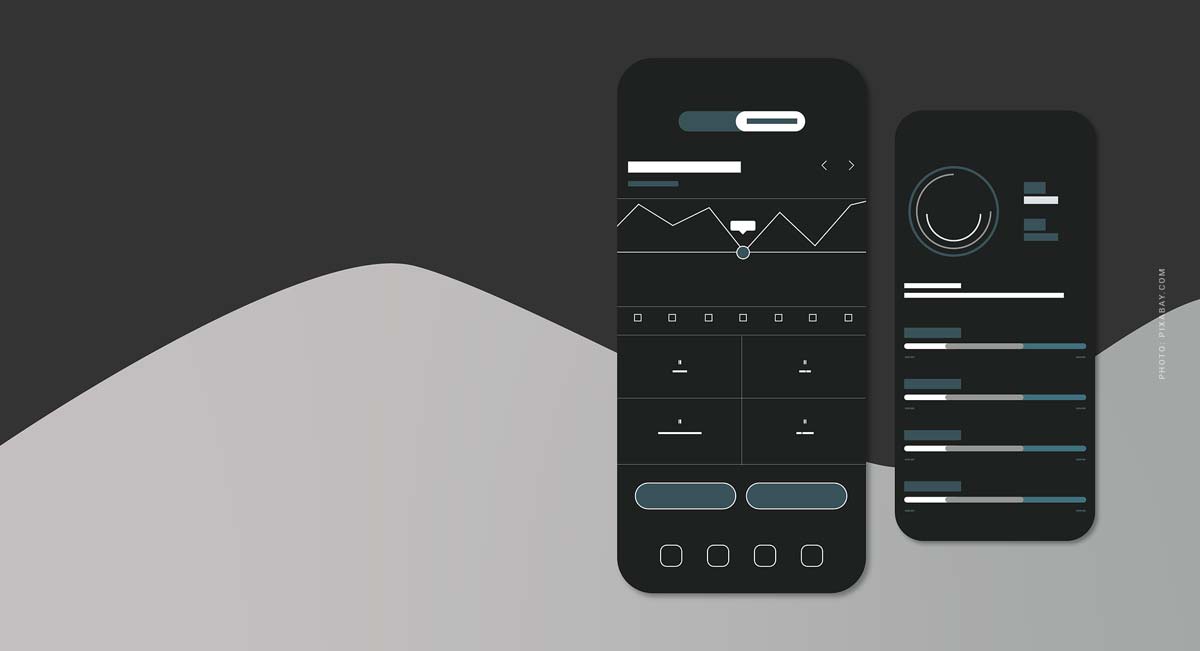 Trading strategies
Whether it's crytocurrency, currency trading, stocks, commodities or precious metals, these 3 strategies will help you understand the basic stock market game. I developed these 3 strategies to help beginners and novices understand the mechanics in a nutshell. Since I grew up with Bitcoin rather than stocks, here in particular a strong reference to digital currencies. But the mechanisms or strategies are the same for these 5 investment types: crytocurrency, currency trading, stocks, commodities or precious metals. I would exclude ETFs and index funds, as the risks and price fluctuations are significantly lower here.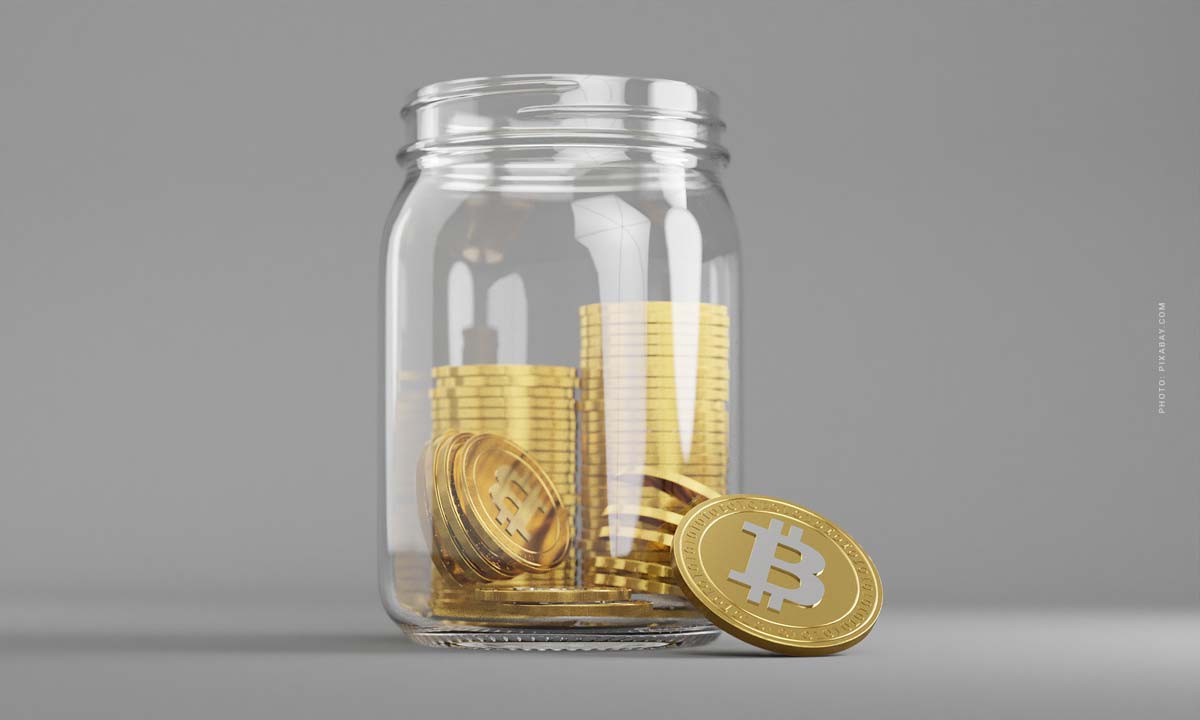 Cryptocurrencies: List
BitCoin, BitCoin Cash, Ethereum, Litecoin, Dash, Ripple, Zcash or Binarcy Coin: They are considered the answer to traditional means of payment. Through the digitalization and decentralization of money, banks become superfluous. Only buyers and sellers are responsible for the control and security of their digital money. You want to invest in Bitcoin & Co. too? We have an overview of the most popular cryptocurrencies here.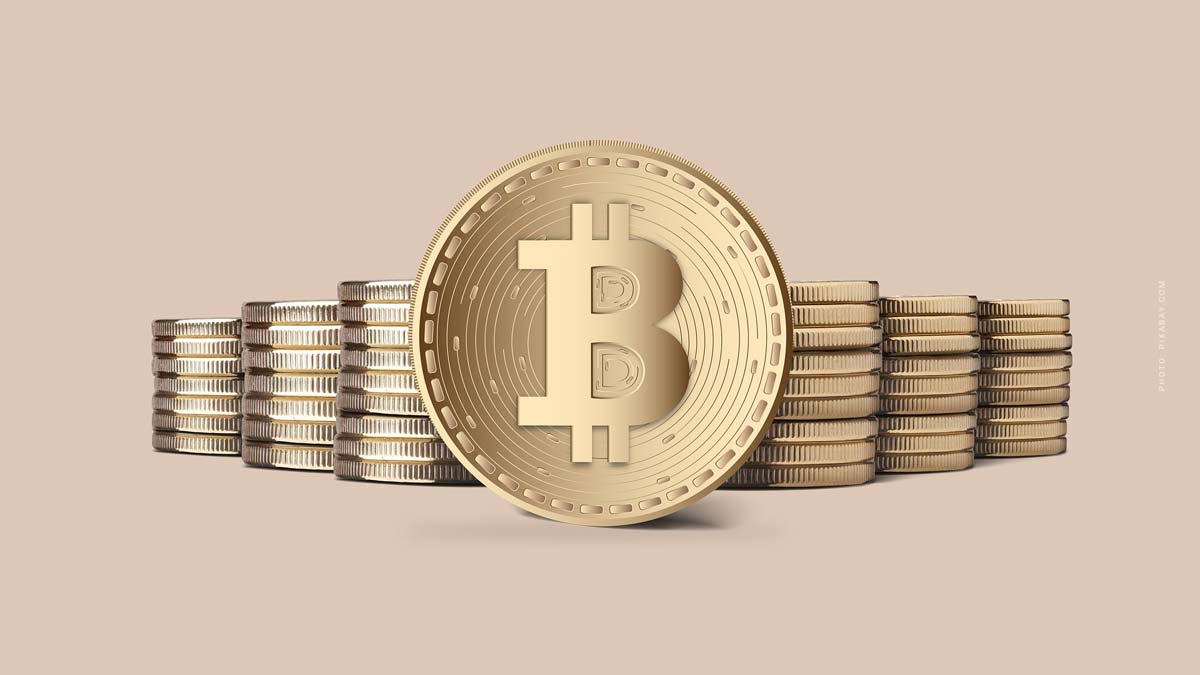 NFT: Digital Art / Crypto Art
Digital art, a new phenomenon. Here you'll learn everything: What is an NFT? How do you buy NFTs? What marketplaces are there and how is the art market developing for investors. Meanwhile, higher prices are being achieved in the digital art market than in the physical one. Collections like "CryptoPunks" , "Bored Ape Yacht Club" are just two of the most famous works of digital art. The work "5,000 Days" made the artist overnight the 3rd richest living artist (sold at the price of $69 million at Christies). Buy, sell, collections and picture frames of digital art.

https://lukinski.com/wp-content/uploads/2021/02/kryptowaehrung-crypto-trading-handel-kaufen-verkaufen-dollar-schein-bitcoin-vergleich-handelsvolumen-rendite-geldanlage.jpg
794
1200
L_kinski
/wp-content/uploads/2023/09/lukinski-real-estates-immobilien-logo.svg
L_kinski
2021-02-13 12:02:10
2022-11-01 13:24:17
Cryptocurrency future: course + forecast for bitcoin, ethereum & coin alternatives