Los Angeles, CA 90024 – Wilshire Blvd APT 1401 – $3,550,000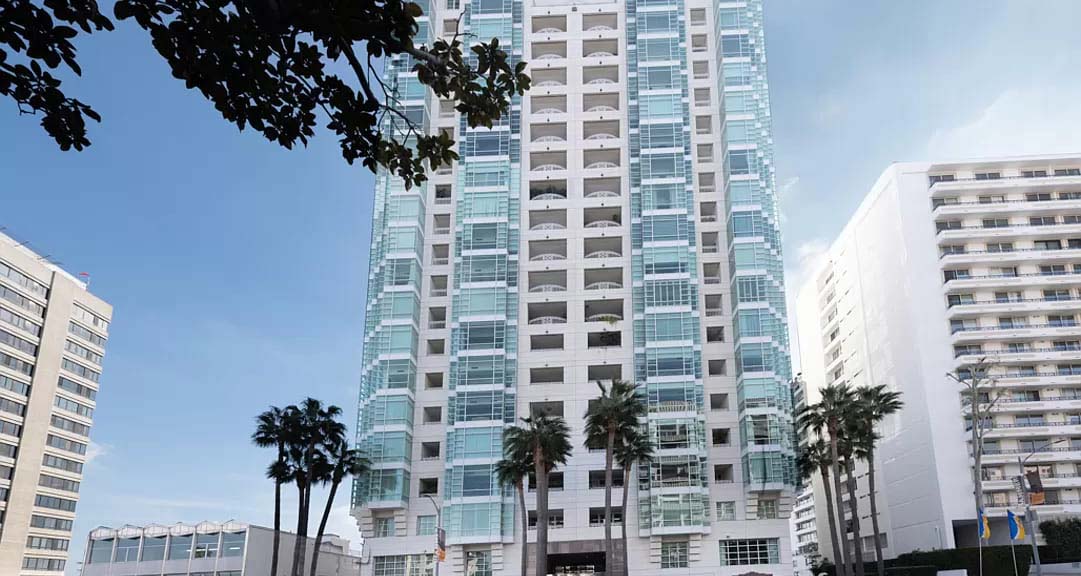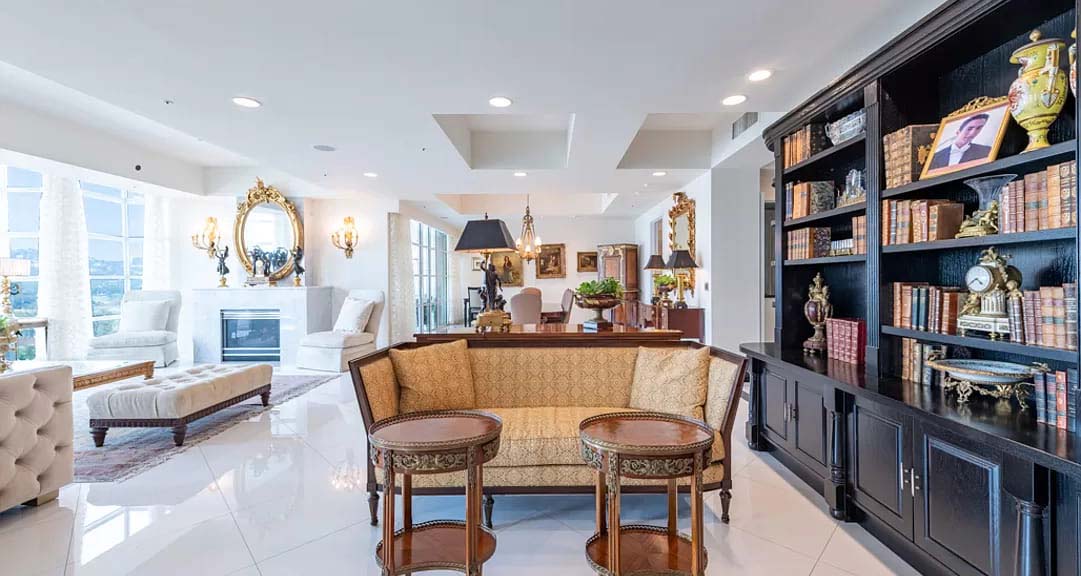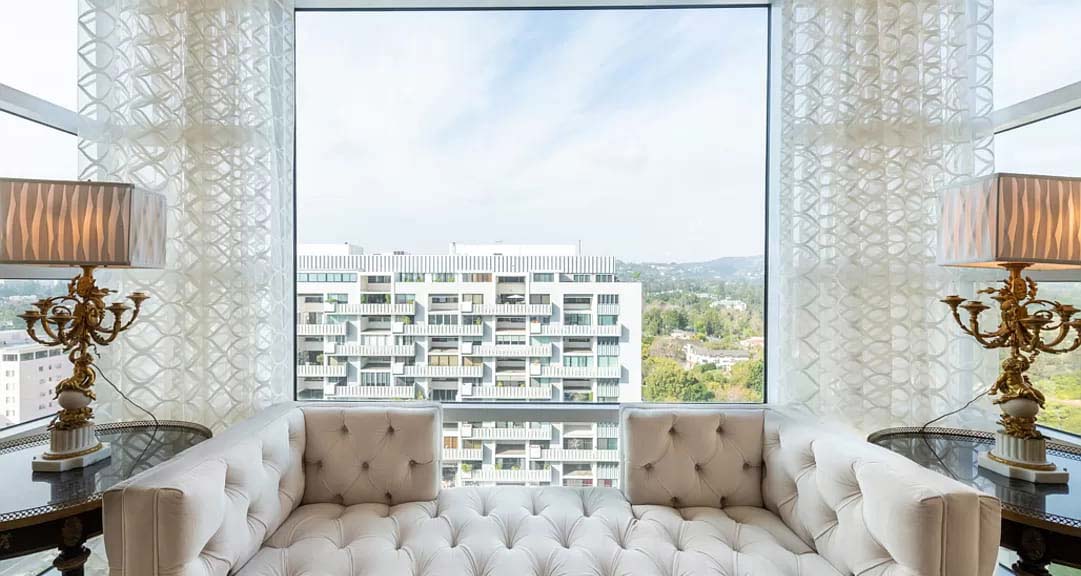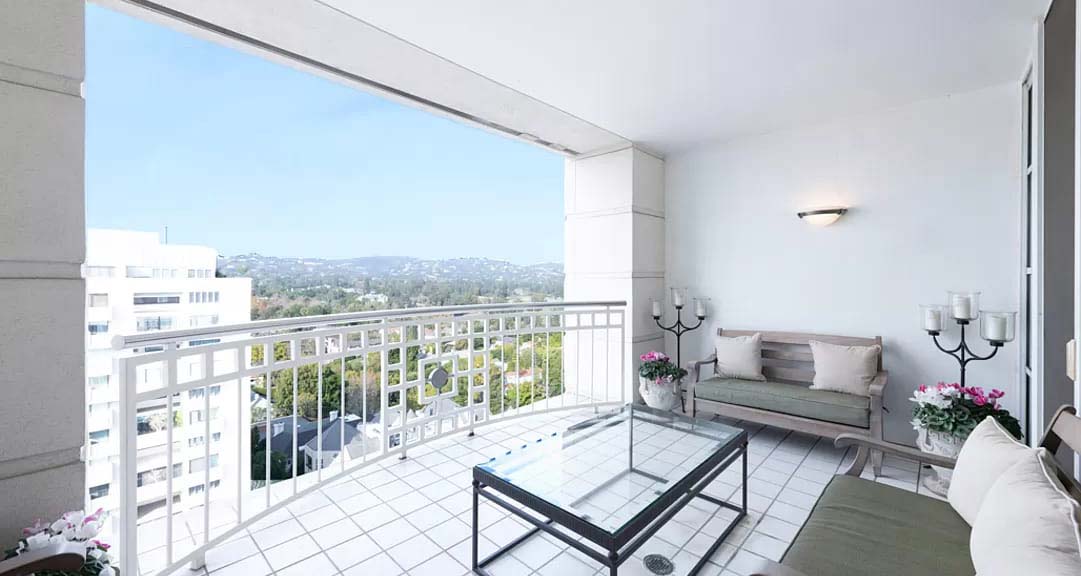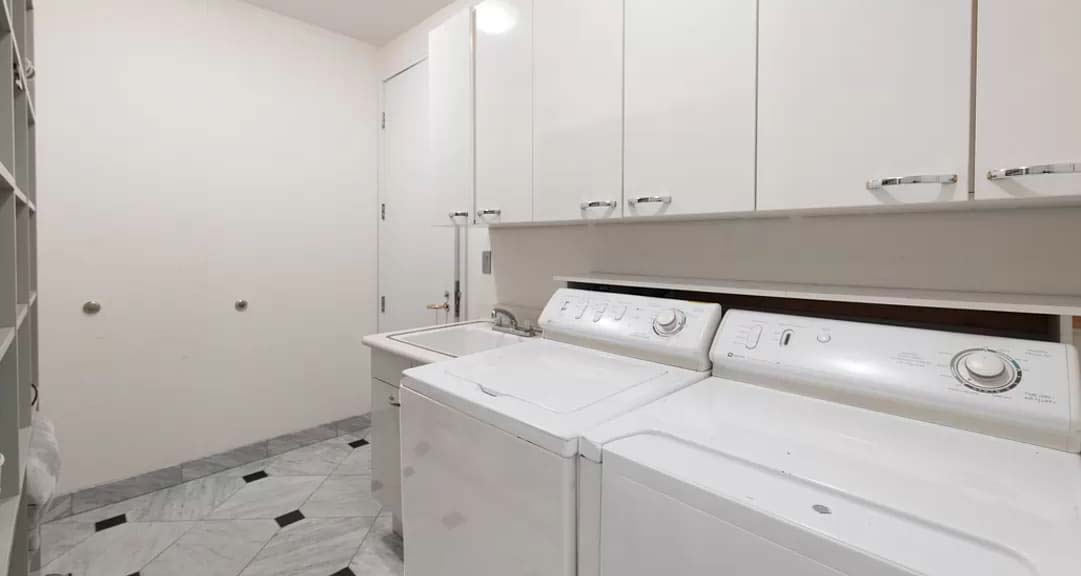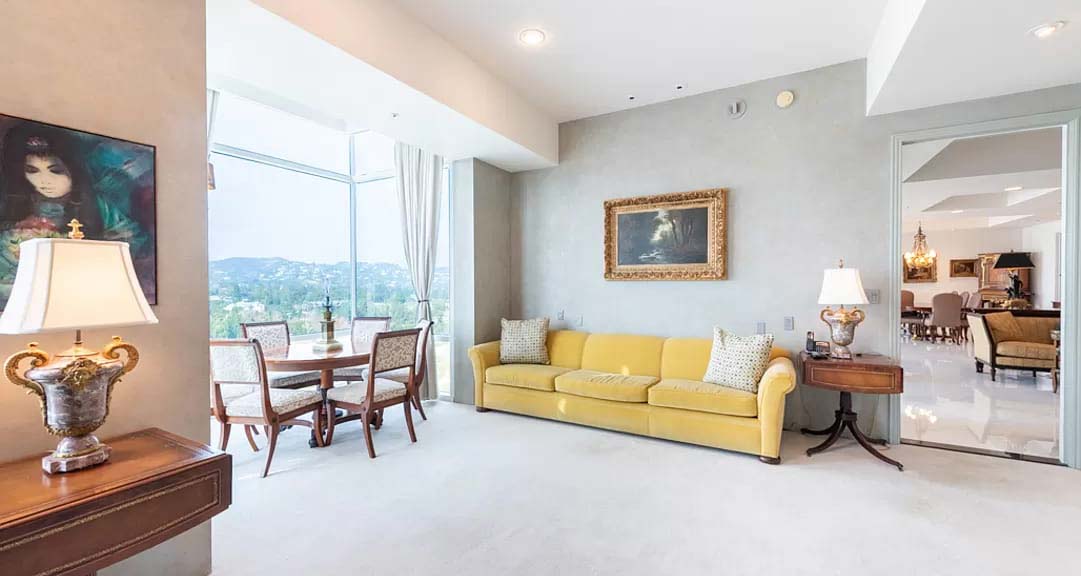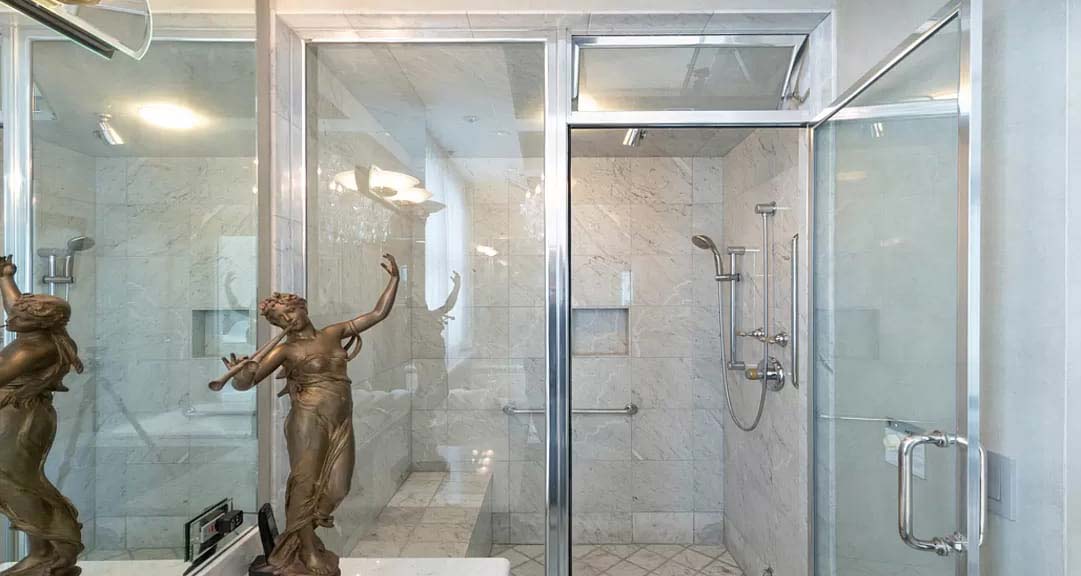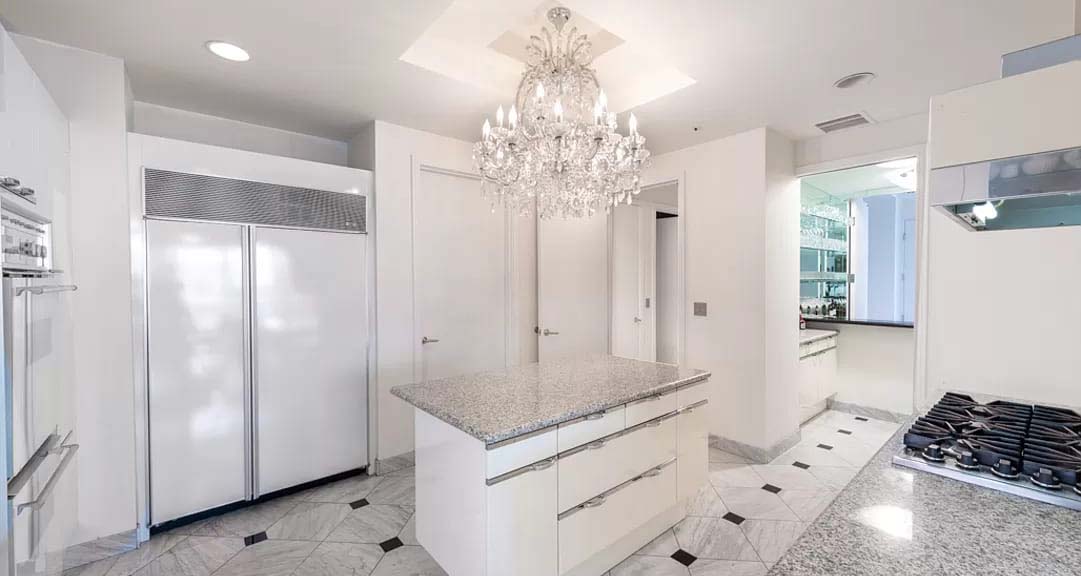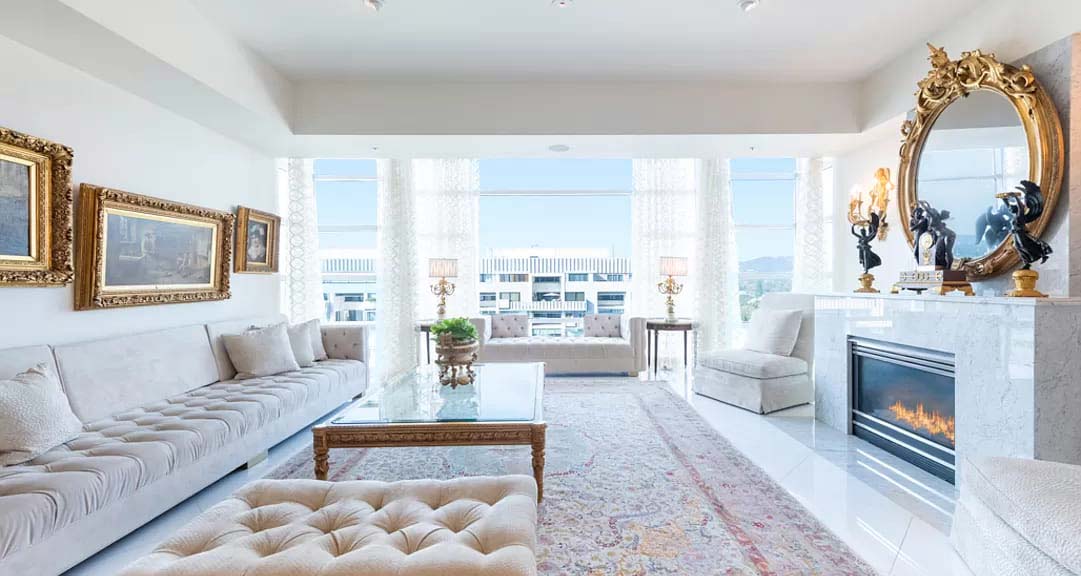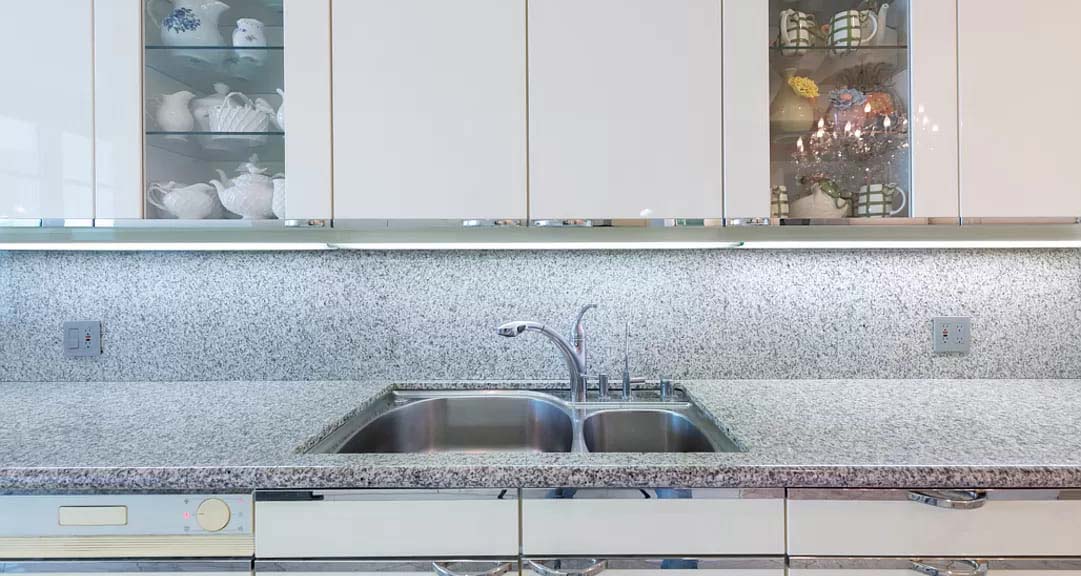 Description
Los Angeles – For $3,550,000 you can now buy this exclusive condo on Wilshire Blvd (APT 1401). Opulence at its finest. Jewels and chandeliers in the kitchen. Views from the 14th floor, including the LA Country Club golf course, 24-hour doorman and a valet. Welcome to LA City.
House, property and amenities
This elegant and spacious condo is located in the prestigious La Tour.
Light streams in from all directions from the exterior walls and windows. The high location also provides unobstructed views and guarantees plenty of light for an active life. There are only four individual apartments on each floor. A formal foyer welcomes the visitor in an open floor plan.
Afterwards you enter directly into the palatial living room with marble fireplace, large dining area and sitting area/library. This apartment is a paradise for creative and business people. On the 14th floor you will find your new condo. It is oriented to the north. It has a panoramic view of the city and the LA Country Club golf course.
Perfect for guests – Each bedroom has its own bathroom. The Master Suite is oversized. The master bathroom has two washbasins, a separate shower and two walk-in closets for fashion lovers! For these there are more interesting details about the property. Only a few minutes walk away you will find luxury boutiques, furniture, technology and everything you need for a modern life in LA City.
Another highlight: The gourmet kitchen with cooking island and breakfast area. The entire kitchen is equipped with jewels and crystal chandeliers. There is also an additional room for washing machines and a separate storage room. The building has a 24 hour doorman and a valet.
The communal area extends the property with a gym, pool and recreation room (currently being renovated and will be completed soon) to enjoy!
Keys – Furnishings, details and extras
Purchase price in Dollars: $ 3,550,000
Purchase price in Euro: € 3,243,104
Purchase price in Pounds: £ 2,753,538
Area in sqFt: 3,143
Area in m²: 291,98
3 bedrooms; 4 bathrooms
Extremely attractive city location
Living room with marble fireplace
Wide view (direction LA North), amongst others golf course of LA Country Club
Gourmet kitchen with jewels and crystal chandelier
24-hour doorman
Valet
Realtor
Represented by:

Roger Perry | Rodeo Realty | 202 N Canon Drive | Beverly Hills CA 90210
Office: (+1) 310 740-4029 | Mobile: (+1) 310 600-1553 | Fax: (+1) 310 724-7131
RPerry@RogerPerry.com | www.RogerPerry.com
Property Scouting:

Looking for a propertey you dreamed of? We scout internationally!
Contact: Stephan M. Czaja | office@lukinski.com | Contact
More about Los Angeles? See all: Properties Los Angeles
Schedule a Showing
Mortgage Calculator
Realtor

Represented by:

Roger Perry | Rodeo Realty | 202 N Canon Drive | Beverly Hills CA 90210
Office: (+1) 310 740-4029 | Mobile: (+1) 310 600-1553 | Fax: (+1) 310 724-7131
RPerry@RogerPerry.com | www.RogerPerry.com

Property Scouting:

Looking for a propertey you dreamed of? We scout internationally!
Contact: Stephan M. Czaja | office@lukinski.com | Contact

More about Los Angeles? See all: Properties Los Angeles

Schedule a Showing

Mortgage Calculator
Address
Address:
10380 Wilshire Blvd APT 1401, Los Angeles, CA 90024
Country:

United States

Province / State:

California

City / Town:

Los Angeles

Neighborhood:

Central LA

Postal code / ZIP:

90024
Open on Google Maps
Property ID

16848

Price

$3,550,000

Property Type

Condo

Property status

Buy

Bedrooms

3

Bathrooms

4

Year Built

1990

Size

3143 SqFt

Label

New

Garages

2
Similar Properties
Los Angeles City – Are you looking for a condo in Los Angeles? Congratulations, you may already have found the perfect property for your moving plans here! No matter if you are looking for a business or private property, you can now purchase exclusive property. This property is under $1 million and is therefore a […]