16 million city villa in Berlin Grunewald (3 floors apartment house) – Off Market Properties
Urban villa in Berlin Grunewald – Over 360 m² of living space with the most modern features of architecture. The apartment house was built in 2016 by a very renowned, international architectural firm. The house is now for sale and is located in the Berlin district of Grunewald, built by GRAFT. 22.3 km² area and a lot of green, that in the middle of Berlin and its daily hustle and bustle. Flexible use: For families, for multi-generations with parents or as a capital investment, separable as a multi-family house.
Object Sold.
Urban villa in Berlin Grunewald
This urban villa is an absolute highlight of modern architecture with first-class design that you would rather expect in metropolises like Los Angeles. If you are asking yourself, where are the photos? This property is like most in our portfolio Off Market.
80% of our properties are off market!
Why? Many sellers but also buyers prefer absolute discretion. That is: These properties, whether condos, loft apartments, duplexes or townhomes, will never show up on real estate portals. These sellers trust real estate agents with the best reputation. Accordingly, we can not show you a large part of our properties in Berlin, Hamburg, Munich, etc.. These are reserved for known persons, buyer circles and investors. If you are looking for a property above 5 million Euros, currently up to a maximum of 67 million, please contact me here for the first time: Contact person.
Grunewald district: location and neighbourhood
Grunewald itself belongs to the district of Charlottenburg-Wilmersdorf. Here you are surrounded by people who appreciate anonymity as much as you will as a potential buyer or real estate investor.
Compared to the purchase prices in Berlin, Grunewald is at the upper end with its tranquility and proximity to Potsdam, while being relatively central. In return, you get privacy and security. Things are different in Berlin Kreuzberg, for example, which is very popular, especially with younger investors.
Learn more here: Living in Grunewald
Map: Grunewald in Berlin
Comparison: property and equipment
Here again the note that I can not give explicit details about the location, equipment and optics due to the secrecy. These values should give you but a small insight of the city villa / optionally also apartment building.
360 m² living space on 3 floors
In total, the future owner will have well over 350 m² of living space at his or her disposal, divided into approximately 120 m² per individual floor. This also allows for flexible use: owner occupation or rental.
All movable interior will be removed for the takeover. Any technical, built-in equipment remains. You are free to design the property according to your wishes, be it with a craftsman or an architect.
Each floor has an eat-in kitchen, bright bathrooms and exclusive stone floors.
This photo gives an approximate impression (different object, similar):

3.400 m² plot and privacy
Space offers not only the house, also the own plot has area for BBQ, pools, meetings with family and friends. Of course with all the above criteria, especially privacy. The property is currently largely open space and can be redesigned according to your own wishes without having to make any alterations.
Modern architecture from the star designer
The property was planned and built by an international architectural firm and its head. This particular exterior design makes the property one of the most modern in Grunewald, certainly still in the next 15-20 years. As mentioned at the beginning, it would rather fit in cities like Los Angeles.
Construction and substance are of course ultra modern. From the carport with private access to the home entertainment system that extends just as naturally to the entire 3 floors of the property.
Flexible use: For families, for multi-generations with parents or as an investment property, separable as a multi-family house.
This photo gives an approximate impression (different object, similar):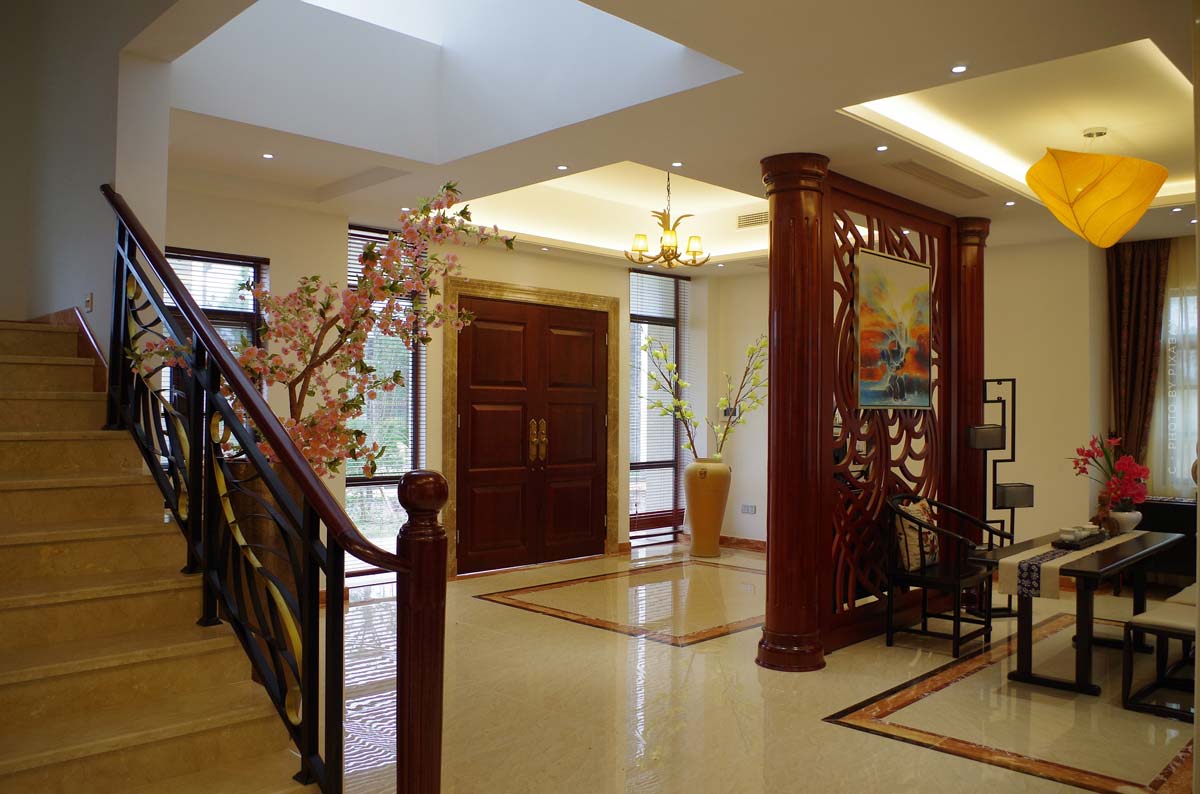 What does off market real estate mean?
Off Market Property – Off market means your property sale will never be publicly visible. Your property will only be recommended to an internal, solvent group of buyers with an ideal constellation. Off Market sales are especially claimed by prominent persons who want to keep the sale as well as address, photos and much more secret. Private individuals also make use of the service, for example if the family should not find out about the upcoming sale or the neighbourhood. For such a discreet, off market sale you need a reputable real estate agent with a good network. Your advantage: Nobody will know about the sale.

More about Berlin: Real estate
Buy, rent and sell real estate in Berlin – Berlin is not only in Germany the "place to be" when it comes to real estate, in all of Europe and worldwide Berlin is known. Next to London and Paris, Berlin is the hotspot in Europe for Europeans themselves, tourists and real estate investors.
Berlin real estate market: overview
Millions of tourists, plus almost 4 million inhabitants living in the city, renovated old apartments in Kreuzberg, chic condominiums in Berlin-Mitte, large and imposing villas in Berlin Grunewald and exclusive off market properties.
The Berlin real estate market is due to its different districts, its high fluctuation of people, the laws of the state government and also international investors, a real estate market in which you need time as a buyer and especially as an investor with portfolio.
Here you will find the big overview, on the subject of buying, selling, renting, capital investment and everything else you need to know about the Berlin real estate market.

Sell real estate in Berlin
Sell property Berlin – Berlin is known as the capital, as a university city and as a historical stronghold. As an international location, Berlin is an attractive place to live for people from all over the world. While the district of Wilmersdorf in Charlottenburg convinces with its well-kept green spaces, the residential areas of Prenzlauer Berg and Weißensee in Berlin-Pankow inspire with their unbeatable prices and central location. You want to sell your apartment, your apartment building or your property in the world metropolis Berlin? With our free guides and tips on the topics of real estate sales and property valuation, you are well prepared. Back to overview: Selling real estate Berlin.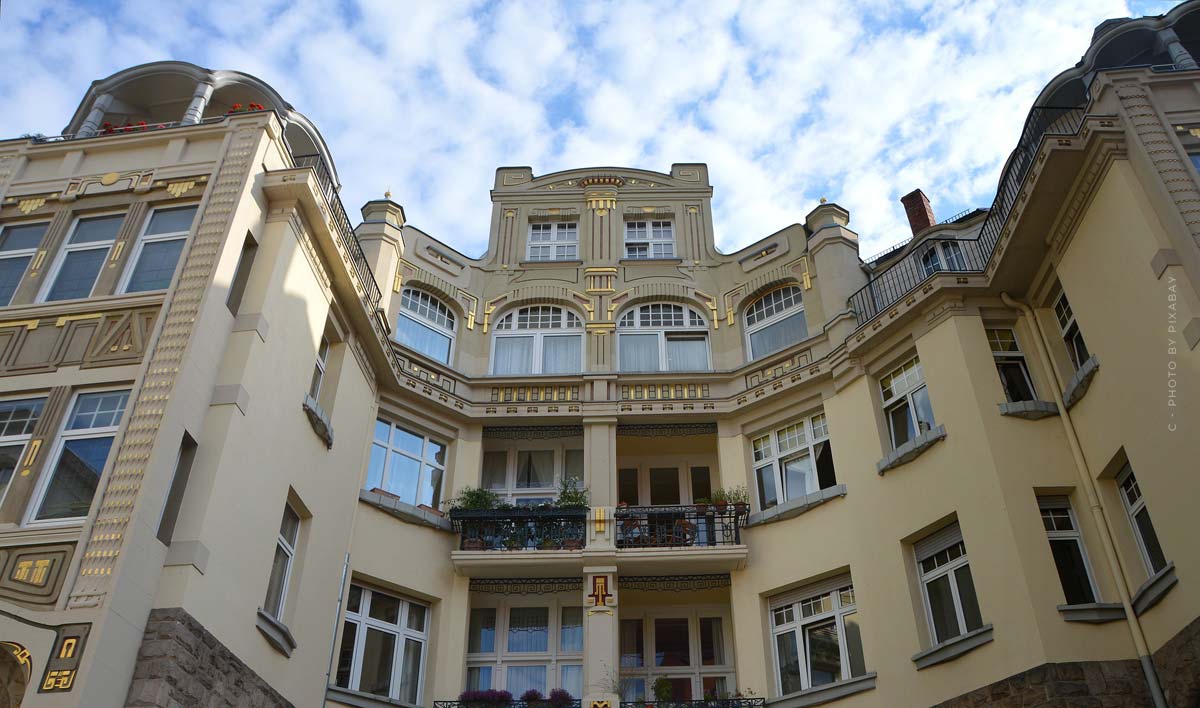 Living in Berlin: Popular residential areas
Living in Berlin – We introduce you to the most beautiful neighborhoods of the German capital and tell you where you can buy the best, highest quality and most exclusive properties to set up your new home, or which districts are best suited to invest in a property there as an investment. Here we present the most popular residential areas – from the upscale Grunewald to the charming Schmargendorf and the quiet Dahlem to the historic Charlottenburg.

https://lukinski.com/wp-content/uploads/2021/03/berlin-grunewald-villa-exklusiv-makler-architekten-super-modern-beispiel-off-market-immobiilien-berliner-raum.jpg
700
1200
L_kinski
/wp-content/uploads/2023/01/lukinski-logo-real-estate-investment-financing-1.svg
L_kinski
2021-03-12 08:06:25
2022-03-01 09:56:56
16 million city villa in Berlin Grunewald (3 floors apartment house) – Off Market Properties